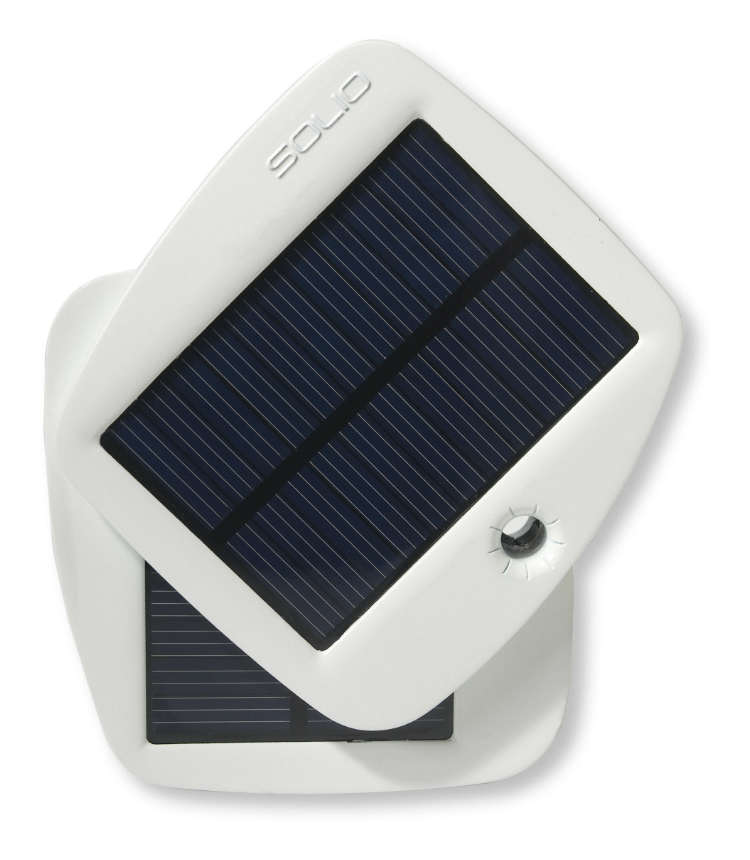 Solar chargers and inverters can be used to power laptops, mobile phones, cameras, and even televisions or refrigerators. While both solar chargers and inverters can be used to power electronic devices, they work in radically different ways and are sometimes used to power different sizes and types of devices. It is important to consider the pros and cons of both power sources before beginning the buying process.
Solar Chargers
Solar chargers use photo-voltaic cells to harness the sun's energy and convert it into usable electricity. Because the surface area of the cells directly correlates to the amount of power they can produce, personal solar chargers are generally used for small devices such as phones or cameras. Solar chargers are often favoured for their environmental sustainability. Also, once a solar charger is purchased, no additional supplies are needed to operate it. There are three major factors that buyers need to consider before choosing a solar charger.
Batteries
Lithium ion and lithium polymer batteries have the best conversion rate (meaning they can use the sun's energy the most efficiently) and are the lightest. While they are the best option in terms of quality, these types of batteries are slightly more expensive.
Nickel-metal hydride batteries are one of the most common types and work great as a mid-level charger for someone on a budget. Although they are heavier than lithium ion or lithium polymer batteries, they hold a longer charge.
Nickel-cadmium batteries need to be completely drained before they can recharge, which makes them an inefficient choice. Newer chargers will not have nickel-cadmium as an option.
Surface Area
The surface area of a solar charger has a direct impact on the conversion rate and charging time. Smaller chargers, while more portable, will take longer to charge and can only be used for smaller devices. Some chargers are able to fold up when not in use, which increases surface area while keeping the device small.
Compatibility
When buying a solar charger manufactured for another country, it may be necessary to purchase an adapter. It is also important to check the wattage rate of a charger to ensure compatibility with devices.
Inverters
A power inverter converts direct current power (DC) to alternative current power (AC). This allows the user to charge an AC power device, such a cell phone, from a DC power source, such as a car or truck battery. Inverters are often favoured for their ability to work instantly; they do not need time to charge before connecting to a device. There are three major types of power inverters, each of which can be used with a different DC power source.
Lightweight Inverters
Lightweight or compact, inverters can be used with cars, minivans and SUVs. They are ideal for charging small devices, such as cell phones, cameras and laptops. It is important to check the wattage of a device for compatibility before using any inverter.
Heavy Duty Inverters
Used with trucks, boats, and recreational vehicles, this type of inverter is used to power mid-size devices such as radios or televisions.
Home Inverters
This is the largest, most powerful type of power inverter. Used most commonly for remote work sites or as a source of emergency backup power, they can power devices such as refrigerators, computers, and large power tools.
Buying Solar Chargers and Inverters on eBay
To begin browsing for Solar Chargers and/or Inverters on eBay, navigate to Electronics, Batteries and finally Chargers. From there, you can either browse through all the options or use the search bar to locate a specific solar charger or inverters, such as a 12 Volt Solar Charger.
Buyers also have the option of viewing only new or used chargers and inverters. Used items are often lower in price, but require a bit more research. Look for sellers with positive feedback, who post detailed descriptions of the items for sale. Don't be afraid to contact a seller with any questions that you may have regarding an item.
For even further reduced prices, you can check out eBay Deals. To access eBay Deals, click on the Deals link at the top of the homepage and navigate to Electronics.
Conclusion
Power inverters and solar chargers can be used to power a large range of electronic devices, including cell phones, laptops, and even refrigerators or televisions. Although solar chargers and inverters are often grouped together, it's important for potential buyers to understand their differences. Chargers harness the sun's natural energy and use photo-voltaic cells to convert it into usable electricity, whereas inverters must be connected to a DC power source in order to power an AC device. It is important to consider the purpose of the charger/inverter before buying on eBay as each power source has very specific usage.