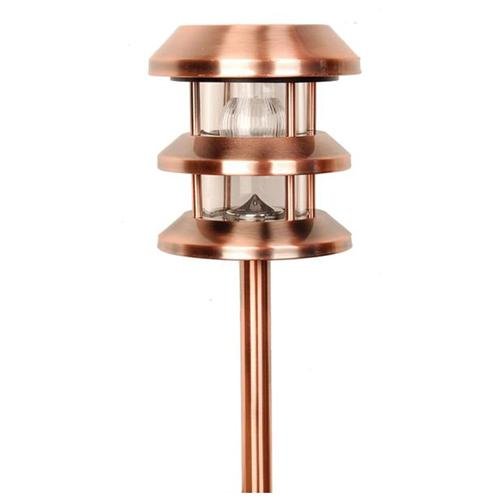 Garden lighting can offer a range of benefits. Some choose to add lighting to their garden in order to enhance the security of their home, while others make use of lighting for decorative purposes, to create an attractive look. Garden lighting also means that it is easier to make use of a garden after dark. There are a number of different types of garden lighting available for use, which can vary greatly in style and design. Solar powered lighting means that no wiring is necessary, as the light will collect its power during the day for use at night. A wide range of garden lighting can be found on eBay.
Solar Powered Lighting
Solar powered lighting offers a number of advantages over other types of outdoor lighting.
· Some types of outdoor lighting require the use of batteries which have to be replaced once they have run out of power, or removed and recharged. Others may require wiring into the main electricity supply, which can be a difficult task.
· Solar powered lighting means there is no need for batteries, and does not have to be connected to the grid, meaning that they are cheaper to operate, and easier to place and use.
· Solar powered lighting accumulates power from the sun during the day, which is then used to power the lights at night. Many solar powered lights will even continue to function after a cloudy day.
· Many solar powered lights can be set to switch on automatically when dusk arrives, meaning the garden has an automated lighting system which can require little if any action on behalf of the user.
Types of Garden Lighting
There are a number of different types of garden lighting available, ranging greatly in size as well as in style and design. Matching the right type of lighting to a garden and the needs of a user will generate the best results.
| | |
| --- | --- |
| Lamp Posts | Lamp posts are among the largest types of outdoor lighting commonly used in gardens, and can be somewhat difficult to install. These fixtures provide a great deal of light to the surrounding area, and are ideal for larger gardens. |
| Deck Lighting | A good choice for those who have decking or stairs in their garden, deck lights are small and unobtrusive. These lights are often sunk into the decking, which can both create an attractive source of light, as well as enhance the safety of using any stairs. |
| Lanterns | Another popular type of garden light is the lantern. Lanterns are easy and simple to install, and can be used in a variety of ways, to light up walkways or hang from trees. Traditional style lanterns which make use of candles are available, as are electrical, solar powered models. |
| Porch Lights | Also available are solar powered porch lights. This type of light is typically fixed above the porch or front door of a house, and can provide light for people walking up to the house as well as allowing those inside to see who is there. Solar powered models are less common, but available. |
| Path Lights | Path lights are another small type of lighting which can be placed in the garden. Path lights serve both a useful and decorative purpose, lighting up any pathways in a garden at night so that it is easy for people to find their way. These lights often have a sensor built in which can detect when night is falling, so that they can automatically turn on. |
| Floating Lights | Floating lights are a good choice for those who have ponds or water features in their garden. These lights are designed to float upon water, and are used as decorative features. These lights often use coloured bulbs, and some may feature a changing colour which can be used to create an attractive effect. |
| Spot Lighting | Spotlights can be used as both decorative lighting, and in security. These lights are designed to light up a relatively narrow focussed area. These can be used to light up certain plants, ornaments or other focal points in a garden, drawing focus to them. Alternatively, spotlights can also be used as security lights, with a motion sensor which will activate upon detection of movement. |
| Flood Lights | Flood lights are most frequently used for security purposes. These lights are often considerable more powerful than other lights, and are designed to light up a wide area. This type of light will often be motion activated, and are generally too powerful to be used decoratively. |
Garden Light Features
Outdoor lighting can offer a variety of different features, which can offer various benefits.
· Many garden lights feature sensors. Some lights will use this to detect the light level, enabling a light to activate once it becomes dark. Security lights will often make use of motion sensors, which mean that the light will switch on upon detecting movement. Sensors mean that lighting can operate without the input of the user.
· Alternatively, garden lighting can be used with a timer. This enables the user to set specified times for lighting to turn on and off in advance, automating the process independently of light levels.
· Lights designed for use as decorative pieces may also include coloured bulbs. Coloured lighting can be used to set the mood and create an attractive outside space.
How to Buy Solar Powered Garden Lights on eBay
A wide range of outdoor and garden lighting, including solar powered lighting, is available on eBay.
· The listing of available garden lights can be accessed through the Home & Garden portal, in the Garden Lights section of the Outdoor Lighting category.
· The listings can be arranged by categories such as features, product type, price and condition.
· Key information about a solar powered light, such as the type of the light, is often prominently displayed in the item listing, making it easy to find a light which meets any specific requirements.
· More detailed information can be found on the item page. This includes information about the seller, such as item reviews and feedback ratings, which can help to ensure that a purchase can be made with confidence.
· If a specific solar powered garden light is required, it may be easier and more effective to make use of the search function, which can be found at the top of every page. Entering a keyword into the search bar will return relevant results from across the site, or from within a specified category.
· Don't forget to look out for any deals which may be available on solar powered garden lights in the Outdoor & Travel section.
Conclusion
Whether decorative or security garden lights are required, solar powered lighting can offer a range of benefits. Solar powered lights can be cheaper to run, as they do not require batteries, and do not need to be connected to mains electricity, which makes them simple to install. Many solar powered lights will still function even during overcast conditions. A variety of different types of solar powered garden lights are available, including path lights, lamp posts and flood lights, and a garden light can be found to suit any garden. A wide range of garden lighting, as well as other kinds of outdoor lighting, can be found on eBay.