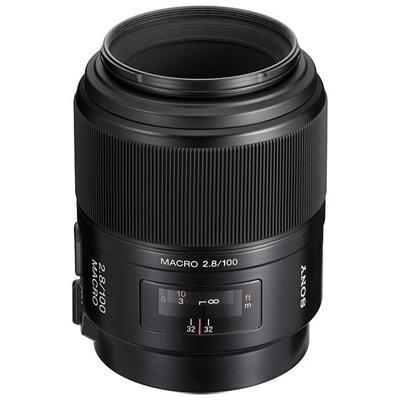 Owners of Sony cameras everywhere will be happy to know that the company have a large selection of lenses available for the various cameras they manufacture. Sony camera lenses are made for use with their line of DSLR cameras, and different lenses are suitable for the shooting of different scenes and subjects. This guide will examine the various lenses available to buy for Sony cameras, and will explain how to find said lenses on eBay.
Sony Camera Lenses
As previously mentioned, lenses manufactured by Sony are for use specifically with their line of digital SLR (single-lens-reflex) cameras. There are quite a variety of lenses to choose from so buyers are advised to spend some time considering what it is they want to shoot. This is important as selecting an inappropriate lens will be a waste of money and delay the buyer from pursuing their photography.
Buyers should also note that the majority of lenses manufactured by Sony are fairly expensive to buy, and as a result are not suitable for those looking for their first lens. The following are the different types of lenses that can be bought for Sony Cameras
| | |
| --- | --- |
| Zoom Lenses | Zoom lenses are lenses whose focal point can be varied. Such lenses are used to photograph distant subjects or up-close shots. Zoom lenses are among the most popular sold today and are used by countless photographers around the world. Sony has 16 different zoom lenses that can be used with their cameras, and prices start at around $200. Some of the higher quality lenses can cost over $2000. Notable Sony zoom lenses include the SAL-1118 and the SAL-70200G. |
| Fixed Focal Length Lenses | Fixed focal length lenses are wide aperture lenses with very fast shutter speeds. These lenses are perfect for use in low light environments. They can also be used for photographs in which the subject is in front of distracting background. Sony currently manufacture 9 fixed focal length lenses, and prices range from $200 to $1500. Buyers interested in using these lenses should look for the SAL-50F18 or the SAL-50F14. |
| Macro Lenses | A macro lens is used to capture minute details and is the type of lens used to photograph up-close shots of insects and so on. Sony has 3 different macro lenses, the SAL-100M28, the SAL-30M28 and the SAL-50M28. Prices range from $200 to $700 |
| Sony G Lenses | These are high quality lenses ideal for use taking photographs that need vivid clarity and excellent resolution. The Sony G lens range is more suited to professional photographers who need high performance lenses, and the company currently produce 5 G models including the SAL-35F14G and the SAL-70300G. Buyers can expect all lenses in this series to cost at least $1000. |
| Carl Zeiss Lenses | This line is developed in conjunction with the Carl Zeiss company, resulting in a series of lenses ideal for portrait and fashion photography. Again these are high performance lenses suitable for professional photographers. There are 5 lenses in the series including the SAL-1635Z and the SAL-2470Z, and as expected prices start at $1500. |
| Wide Angle Lenses | Wide angle lenses are ideal for photographers looking to capture shots of landscapes of exterior and interior architecture, and provide an image with excellent resolution and detail clarity. Sony manufactures three different wide angle lenses; the SAL-16F28, the SAL-28F28 and SAL-35F14G. Prices start at around $800. |
| Full Frame Lenses | These are used with full frame DSLR's, which are digital cameras fitted with an image sensor the same size as a 35mm film frame. Such frames are larger than the standard used with digital cameras, and offer the user a greater picture frame to work with. It should be noted that full frame lenses only work with full frame cameras. Sony currently has 18 full frame lenses available to buy, and notable releases are the SAL-100M28 and the SAL-16F28, which is a fish eye lens. Prices for Sony full frame lenses start at $800 and go as high as $2200. |
| APS-C Lenses | As with the full frame lenses, APS-C lenses are designed for use with cameras that have APS-C sized image sensors. APS-C lenses are compact and extremely lightweight. There are 9 models currently available, and prices start at $200, making them one of Sony's most affordable range. |
| Teleconverter Lenses | Teleconverter lenses are used to turn a standard lens into a high performance telephoto lens, and there are currently two models available to buy from Sony. These are the SAL-14TC and the SAL-20TC. Prices for both lenses start at around $500. |
Buying Sony Camera Lenses on eBay
It's a good idea to use eBay for all camera needs, as products sold on the site are generally less expensive than those sold in stores or on specialist websites. Here are a few buying tips:
Head to eBay.com.au and when the title page has loaded click on theCameras & Photography link in the Electronics tab. Next, click on the Lenses link and on the following page type the name of the desired lens into the search bar and press enter e.g. Sony SAL-20TC.
Buyers should visit eBay Deals before making any final purchases as they may find the desired lens for sale here at a reduced price. Click on the Deals link found at the top of the page followed by the Lenses title found below the Cameras heading in the Electronics tab. New stock is constantly being added to eBay Deals so remember to check here whenever visiting the main website.
Conclusion
Sony camera lenses are made specifically for use with their range of digital SLR cameras, and some lenses are manufactured for particular cameras. Remember to spend some time considering what is going to be photographed, as this will influence what lenses are suitable for purchase. Sony camera lenses are considered as mid to high-level camera products and are more suitable for professional photographers rather than amateurs.