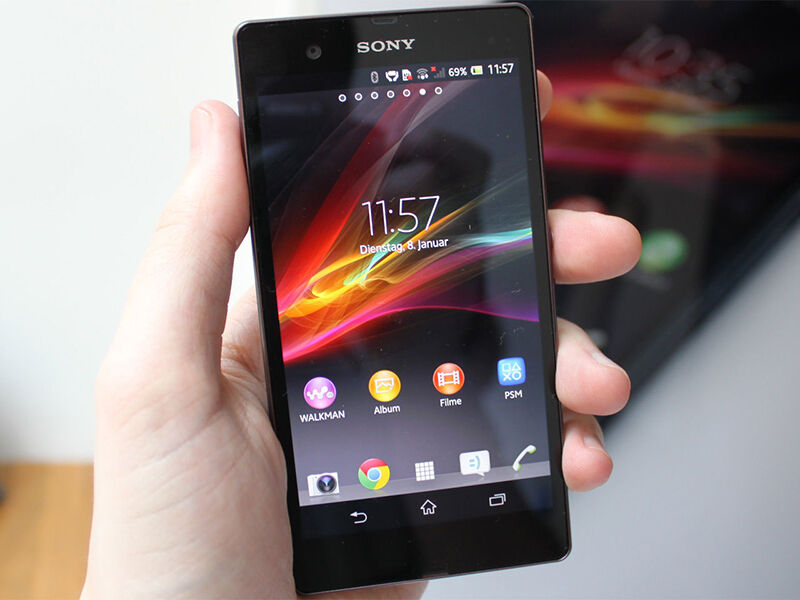 The Xperia Z1 represents Sony's newfound commitment to the smartphone. Determined to set it apart from any other Android phone, the Xperia Z1's rich, innovative features are nothing short of astonishing.
Durability
The new waterproof design of the Xperia Z1 is perhaps its most marketed and lauded feature. Designed to withstand submersion in up to 5 feet of water, the smartphone boasts the ability for users to take pictures while swimming, as well as browse the web and run mobile applications.
While it does deliver on these claims, it's worth noting that the Xperia Z1 is only designed to last underwater for a maximum of 30 minutes.
Camera
The Xperia Z1 has a 20.7 megapixel camera, labelled the most advanced of any Android phone currently sold. Megapixels aren't the end-all of photography, and the Z1 doesn't offer the highest quality photos of all phone cameras on the market today, but the Z1 certainly delivers sharpness, brightness, and clarity that exceed the abilities of most competitors.
The Xperia Z1 also features decent video recording capabilities. While videos aren't as clear or as vibrant as they would be if you took them on a mid-range consumer camcorder, they are more than suitable for services such as Vine and Instagram, or for capturing quick memories for personal use.
Display
The Z1's display is one of the first Android screens that can readily compete with the quality of an iPhone. With a 1920 x 1080 5-inch display that offers 441 pixels per inches, the full HD display allows for watching movies and television shows in the best quality available, browsing the web with a level of clarity not normally seen on Android phones and viewing crisp images.
Connectivity
The Xperia Z1 offers much of what people have come to expect from Android phones, including NFC features, Miracast, and DLNA, among other things. It also offers features unique to Sony, such as the ability to mirror video on the phone to a Sony Bravia TV.
When it comes to LTE, 4G, and HSPA+ connectivity, the Xperia Z1 functions well. It offers great connection stability and good speeds.
Performance
The Z1 offers a quadcore Snapdragon 800 processor, which makes navigating through apps and scrolling through image-heavy web pages quick and easy. In addition, the Xperia Z1 utilises an Adreno 330 processor for graphics, focused on low power consumption. This helps to save battery life and keep your phone cool.
Battery
The phone carries a large 3,000 mAh battery designed to improve battery life significantly over previous Xperia smartphones. The Z1 comfortably lasts the entire day under normal usage. To help further boost its impressive battery life, Sony offers what they call a "Battery Stamina" mode. This works to help save charge by automatically turning off functions that it detects the user doesn't need. However, in this mode, wireless and mobile data is disabled, preventing users from receiving emails and other internet-related notifications.
Conclusion
Overall, the Xperia Z1 offers quite a few unique features. With a new display, improved camera, and better battery, it stands as one of the best 5-inch Android smartphones on the market today.