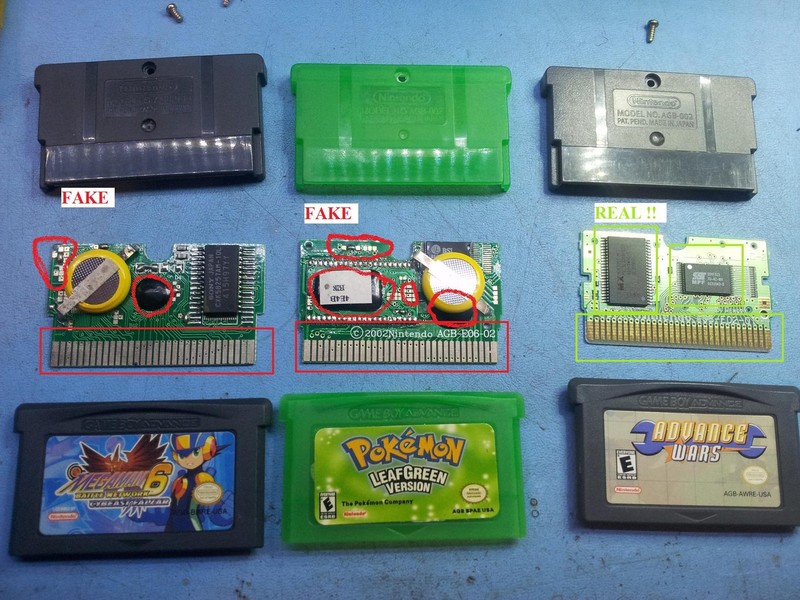 Add a caption
Here you can see the front of 2 FAKE games (Pokemon green / MegaMan) and one real one (Advance wars)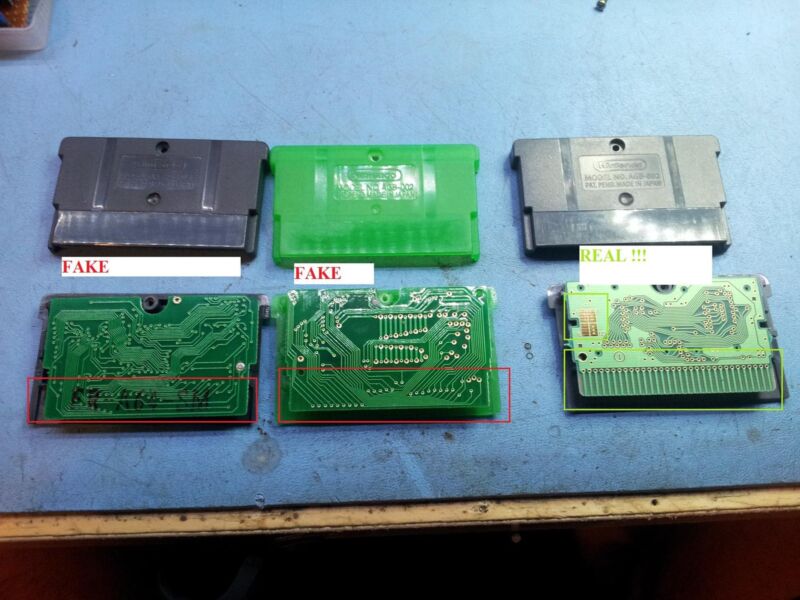 Add a caption
This is the EASYEST way to spot a FAKE POKEMON cart. Because they are coloured plastic, Just look at the back of the car
There are a lot of people buying Game Boy Advance Games / Carts. The DS (FAT) and DS Lite (DSL) can both play GBA games in the bottom Slot-2 slot. BUT there have been many compines COPYING or making FAKE GAMEs/ Cartridges. The FAKE games do run like a normal cart... BUT will have issues with saving games OR the Real Time Clock function which is unique to most Pokemon games. This is a quick guide to try and help you make sure you buy and are being sold the 100% GENUINE Games / Carts.

Because the Pokemon GBA carts are clear coloured, Its easy to pick a fake card just by looking at the back, on the bottom of the cart (Refer to second picture).
The Green Vertical lines on the rear of a REAL cart are NOT found on fake carts. If the lines ARE NOT there.. Then the cart is a fake. Fakes pictured here are carts i bought BEFORE knowing about the fake ones. Hopfully this will help you.

MOST FAKES are limited to GBA games, So the original GameBoy (GB) and Game Boy Colour (GBC) carts should be a lot safer...

If the price looks to good to be true.... It may be a fake!

I have found 2 today on ebay AU... And 2 in a retail 2nd hand shop. So they are still around being sold.