How to Ensure That Your Spotlight Never Fails You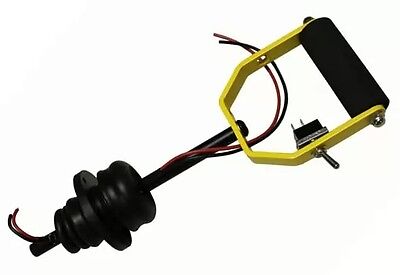 Sometimes during hunting, there come moments when you need to cover yourself from your prey rather than going all armed on it. Or maybe you need to hide and the spotlight is giving you away. You certainly wouldn't have sufficient time to look for the OFF button on your spotlight in the dark, or unplug it. By the time you do any such thing time's up.
A wiser shooter or camper would purchase a Spotlight Remote Handle with ON/OFF switch. This is an essential accessory to have with you when you are camping in the forest and need your spotlight on certain occasions, or you are hunting an animal that does not like the light. This product can be used with any spotlight, and it has an easy ON/OFF switch located right at its handle, meaning that help is always at hand, or rather the handle. The switch comes with wiring, making it easy for you to attach it with any spotlight.
The Remote Handle is easy to use and carry and it will never get damaged, as it is made from durable steel and has a rubber padded hand grip, giving you the strongest hold on your spotlight. The biggest feature of this accessory is that you can rotate your spotlight around 360 degrees and illuminate any part of your surrounding very conveniently. This product is a handy companion for your solo hunting trips and keeps your spotlight ready to be flicked on and off in a fraction of a second.
CLICK HERE
to see our range of spotlight handles