Spring is the time to clear out the cupboards and de-clutter the home. It is also the time to open the windows and brighten up the home with some new soft furnishings. A great inexpensive way to create a new look within a room is to put chair covers on your existing chairs and bring in new cushion covers, combined with new curtains and bedding. Simply changing colour can create a whole new feel to your home.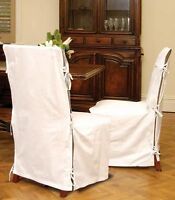 Enhance the feel of the room with simple accessories.
My favourite way to change the season is to experiment with new designs and patterns. Don't be afraid to be bold and striking. For some low cost seating in children's and teenagers rooms scatter some european pillows around the room with funky covers, they love to sit on them. Bedroom make overs also make the perfect gift for any time of year. Boys and girls enjoy getting a new room.
To work out a theme for any room, be it a bedroom, lounge, living, dining, think about the colours you would like to introduce as the main idea and build from there. Curtains are a great starting point in any make over because they form part of your canvas and overall look.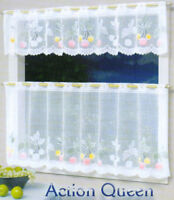 An example of a kitchen curtain lifting the feel of the room. Simple but effective.
Copyright 2010 © by Action Queen Pty Ltd