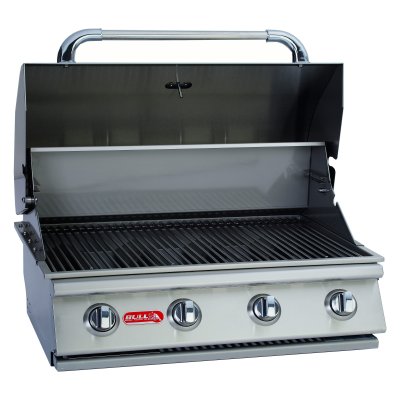 The barbeque is a long-standing national icon and hallmark of Australian eating traditions. One can be found in most homes across the country, something which has led the barbeque market to become a competitive and plentiful one. Many designs and types of barbeque have been developed over the years, catering for the high demand.
Scouring the internet has become the most efficient way to find a suitable barbeque model. This guide will look at the options consumers have when coming to find a barbeque that is made from stainless steel and also how to buy in relation to using eBay.
What is a Barbeque?
Known commonly by Aussies as a 'barbie', the barbeque – or BBQ for short – is an apparatus used for cooking by means of char grilling food. Charcoal or gas is used as the most popular way to provide heat underneath the grill plate, where foodstuffs (most commonly types of meat) are cooked on top. The method of grilling can differ due to the different temperature level barbeques can be used at.
As well as being found in back gardens in homes all across Australia, barbeques can be used for numerous social gatherings such as school fairs or sporting events. Much larger models can be purchased to cater for increased amounts of people.
Stainless Steel Models
Many modern day BBQ's are manufactured from stainless steel, a steel alloy that doesn't readily corrode, rust, or stain like the ordinary metal does. It can be produced in different grade levels and can be coated with a range of surface finishes to preserve its protective and aesthetic qualities.
Stainless steel barbeques will be less prone to corrosion and staining, meaning they will look better for longer and require less maintenance. Other materials, such as lead, used to form the exterior of some models are more likely to break down and become inadequate over time.
Fuel Source Options for Barbeques
There are two main ways for which the ordinary Australian family will use to power their barbeque. The table below looks at these further:
| | |
| --- | --- |
| Fuel Type | Description |
| Charcoal | Charcoal grills provide that traditional, smokey flavoured touch to food, making it perfect for cooking burgers, sausages, and steaks. They take time to ignite and reach an acceptable level of heat, but do provide that slow-cooked texture that some people enjoy. |
| Gas | Gas barbeques will light up much quicker than charcoal types and the cooking temperature can be altered with burner control knobs. They provide convenience for users as different types of food can be heated instantly at a level suitable to them. |
Some electric versions can also be incorporated into a home, although these are less commonly found. A suitable power source will be needed however.
Types of Barbeque
As the popularity of barbeques increased over time, companies began to tailor their products in line with certain requirements. This has meant various types of barbeque have appeared on the market to choose between. This table below outlines them in more detail:
| | |
| --- | --- |
| Type of Barbeque | Description |
| Portable | A common type of barbeque is the portable version as it can be situated anywhere, be it different areas of the garden or on a camping trip. They come in different styles, such as table-top or those with a detachable stand. |
| Hooded | Barbeques with hoods allow for foods to be cooked in different manners apart from grilling. The enclosed hood means that foods can be baked and roasted also, meaning such items as potatoes and pizzas can add more variety to the menu. |
| Kettle | Kettle BBQ's are also a popular model, again adding more cooking options over the traditional model. They have potential for slow-cooking food over charcoal but also can roast foods also. Kettle versions are usually a lot smaller than other barbeques however. |
Buying Considerations for Barbeques
Simple aspects must be considered before coming to purchase the most suitable stainless steel barbeque model, as well as which fuel option or model type to go for.
· How many people will be catered for? Perhaps the main consideration for buying a barbeque is to find one of a suitable size. Think about how many people will regularly be eating food cooked on the barbeque and plan accordingly. As a rough guide, grills of up to 2000cm² should be enough for up to 4 people whilst those up to over 2500cm² should be able to cater for groups of 6 or larger.
· Are any extras needed? Extras are usually unneeded items for barbeques; although griddles can enhance the options that chefs have when coming to plan a meal. Griddles are flat, metal sheets that can be added to a barbeque alongside the traditional grill. This will allow for cooking such food as thinner vegetables or prawns without them falling through the grill-bars.
· Is there a set budget in place? Planning for the barbeque with a figure in mind is recommended in order to avoid overspending. As is the norm with the vast majority of products on the market, the higher quality barbeques will be found with the more expensive models. Some stainless steel versions can reach up to amounts of over $2000, although this figure needn't be paid for the average buyer. Some smaller barbeques designed for camping trips can be found for under $50, whilst for use in the garden to cater a family meal or a small gathering, values of over $400 can be required to find a suitable model that will last over prolonged use.
One good way to find less expensive stainless steel barbeques is to search on eBay Deals – a division of the eBay website that presents a selection of items at reduced prices. Select the Outdoor & Travel link from the eBay Deals page and then find BBQ & Accessories section within the Backyard category.
Using eBay to Buy Stainless Steel Barbeques
To browse what is on offer on the conventional eBay website then this section will guide users through the process.
- To search efficiently for barbeques then it is advisable to enter the relevant category. To do this, go via the Home & Garden category into the Outdoor Living section and then choose BBQs.
- Typing in "stainless steel" into the keyword search menu will bring up all the listings with this in the title. Clicking the 'Include Description' box and searching will increase the results.
- Use the refinements menu on the left-hand side of the page to narrow the results by condition, buying format or price. Selecting a particular brand can too be useful, with such companies as Gasmate and Beefeater producing stainless steel barbeque models.
- Read individual items carefully before placing a bid or committing to buy. Take into consideration the postage and handling details as well as the preferred payment method – PayPal offers the safest way to complete a transaction.
Conclusion
Many Australians will use a barbeque on a regular basis as a means of cooking food, usually meats, although types of fish and vegetables are popular also. They can be fuelled by gas, electricity as well as the more traditional charcoal method, leading to a variety of cooking techniques. Stainless steel models are the preferred material used to form the base and exterior of many barbeques because of its ability to deal with corrosion to a high level.
eBay is one website which stocks different types of stainless steel BBQs, available at potentially lower prices than can be found elsewhere.