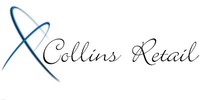 Collins Retail
Starting out as a seller on eBay Australia has been both daunting as well as insightful for us. From working out what to sell to sending off sold items the whole experience has been enjoyable.
We first began looking for wholesalers around the start of 2011, purchased our first wholesale lot of clothing at the beginning of May and sold our first item the day we listed them. In the initial months we saw the potential of what we were doing and started putting more time into developing the hobby into a business. With very limited capital invested our sales went from 5 a week at the beginning to over 60 a week by the end of 2011. We credit our success to research, keeping the prices as low as possible and the amount of time we have put into the aesthetics of the pages.
Finding the right wholesaler can be a very difficult task. With just a plain google search you will end up with a heap of cheap Chinese sites selling fake brand named items. Take the extra time and look further into either Europe or America and you will not be disappointed.
Keep an open mind and always be looking for ways to change and improve on what you are doing to maximise sales and profits.
Thank you for taking the time to read our first guide.
Collins Retail
Collins Retail Store