Ever done a search for an item and head off into all those lovely results with a passion,then you get to about page 5 and look up and,oh dear,only another 20 pages to wade through...and there's all those items that really aren't what you where after anyway. For those of you who have lots of spare time, or maybe unlimted internet usage hours, and those who don't get bored easily, thats a great way to find what you're looking for. BUT...for those who give up in frustration, having not found something suitable after 5 pages and an hour or so wasted time, there IS an easier way to find what you want.
A few examples,just to get you thinking...
It's winter, I have a natural gas outlet in my living room but no heater. Determined to beat the cold I turn to my trusty old friend Ebay and begin my search. If you'd care to join me,click on this word: Heater. Wow!! 1080 items to look at. Hang on... the first item is an Aquarium heater,and look...its very nice,and it's cheap. If I was a fish I bet I'd love it!! I already realise that I need to refine my search a little. Let's try gas heater. Thats better,196 items now. But then, hmm...item 8 is an outdoor table top gas heater, not quite what I'm after. Item 9 is a gas water heater,I already have one of those. I'll try again natural gas heater. Much better, 68 items now and I'm sure I'll find just what I need at the right price. Yep,there it is! Seventh on the list and I've saved lots of time instead of wading through the original 1080 items in my first search. SUCCESS!!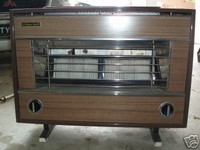 Recently I did some redecorating around the house and decided that those tatty old blinds and curtains in the spare bedroom needed replacement. I wandered through the shopping centre,finding nothing I wanted at the price I wanted to pay. Already wasted three hours. Back home,turn to Ebay again for help. Here we go again curtains. 1287 results,the mind boggles.I really wasn't planning on 'Toy Story" od "girl's fairy" curatins. If at first you dont succeed..yaddayadda..The room's blue,lets try blue curtains. That narrowed the list to 67, but I don't want shower curtains or cafe curtains in the bedroom. Maybe I'll forget needing a blind and go for blockout blue curtains. Lovely,look what I found!!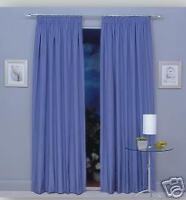 See how much easier a more refined search makes things? Save yourself time and effort (and frustration) by being more decisive in just what it is you want. If you're female,you wear size 12 clothes and you want a new dress for summer, instead of starting with"dress" as your search criteria try womens size 12 summer dress,I just did and got 3 results. If you think that narrows your choice too much, leave out a word. Try 12 summer dress, now I have 52 items to make a choice from.
The same idea works for all you're searching for. If you want some extra USB ports for your computer, be specific about what you want...something like 'high speed 2.0 usb ports 4' (or however many ports you want). that search returns 16 results instead of 944 results from 'usb ports'.
Hope this hasn't wasted your time...now go searching!! Good luck.