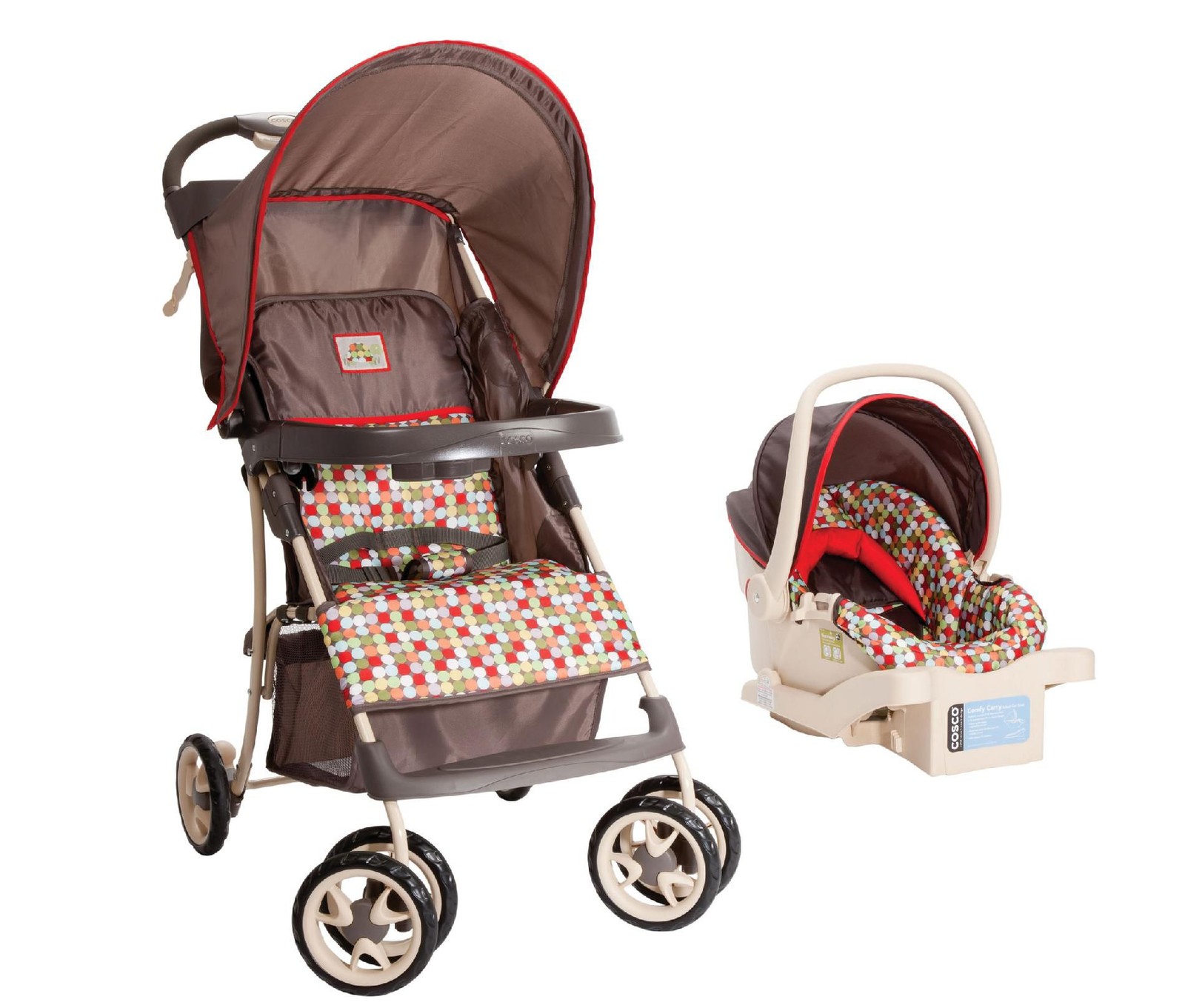 With the high cost of child rearing in general, many parents with small children are daunted by the expense of baby and toddler accessories. Making do with the basics is the norm for many, and parents typically need to prioritise their children's needs before they make a buying choice. eBay is a good way to save on baby and toddler accessories without compromising on quality. Parents who frequently transport their infants in strollers can make their journey as comfortable as possible without having to dig too deeply. Customers can economise on their accessory spending by ascertaining those items they need to purchase promptly and relegating the others to a time plan.
Most Necessary Accessories
Stroller accessories continue to expand and develop to include peripherals, so it is vitally important that parents differentiate between necessary and unnecessary gadgets. By doing so, customers can ignore those accessories of little use beyond amusement, and focus on those that can alleviate stress, provide infant posture support, protect from glare, give shelter from wind and rain, and accommodate important supplies. Although parents may need to provide toys and novelties to keep their children engaged and content, the accessories suggested below can improve the walking experience for both toddlers and their parents or caregivers.
Weather Shelters
Many strollers have a retractable roof that users can move backwards and forwards as required. Nevertheless, customers can buy compatible weather shelters if inbuilt stroller protection is inadequate. These are a great addition to many standard strollers as they often fit over the entire top, front, and sides of the stroller, protecting the occupants from both wind and rain. Sun shades provide additional protection for toddlers in bright conditions. Designs vary widely, but all are worthwhile in reducing glare. Some shades are mesh which allow toddlers to see out, and others allow for limited outward visibility but create a dark environment to encourage sleep.
Stroller Liners
Stroller liners provide various types of lining to the inside of the stroller. Some people use stroller liners to protect the stroller from wet accidents, whilst others use them to provide additional comfort to their child, or both. Customers can purchase stroller liners in a wide range of materials according to individual needs. Parents can safely machine wash stroller liners when necessary.
Insect Netting
Stroller insect nets may be very important at certain times of the year or day. Many insect nets almost seal the stroller with an elasticised bottom. They effectively minimise incidents of bites and stings from mosquitoes and bees, and reduces stress to babies and toddlers by keeping flies at bay. Such nets are invaluable in places near inland rivers and waterways, as well as some coastal locations where local mosquitos may carry diseases. Insect nets are extremely inexpensive and yet can save both children and parents from a good deal of distress.
Stroller Cushions
Stroller cushions provide comfort, support, and elevation for a baby or toddler. Customers can purchase stroller cushions for the whole body, or those that offer support from the thighs to the head. Many of these cushions have high tech materials with superior breathability, and help keep children warm in winter and cool in summer. The padded shapes comfortably cradle the infant to help them feel secure and reduce excessive movement. Parents or other caregivers need to position children in a more upright position as they grow, so additional cushioning can facilitate a transitioning stage in their development.
Carry Bags
Carry bags provide the customer with the ability to take many more items than would otherwise be possible. Many strollers include an undercarriage to facilitate extra luggage, but other strollers require alternative storage arrangements. Carry bags may attach with velcro or some other convenient method that offers high stability. Shoppers should consider weight carrying loads and ergonomics when planning to buy stroller carry bags.
Stroller Holders
Stroller holders can make important additions to a stroller because they provide both parent and child with a place to keep their drinks. There are various types of holders that customer can purchase for their strollers, and some are for items aside from drink bottles. Some holders are simple with drink compartments only. Others function as organisers with several pocketed compartments where parents can keep additional supplies. Stroller holders are an invaluable accessory for long walks.
Footmuff
A footmuff keeps a toddler insulated against the cold. They vary greatly in design but are characterised by a pouch-like shape that encapsulates the child inside. Although the toddler's upper body remains outside, an insulated lining supports their head, neck, shoulders, and back to give effective protection against the cold. Many footmuffs are waterproof, but not necessarily all of them. They are a valuable item for those in cold climates who frequently walk their children in wintry conditions.
Head Supports
Head supports may be necessary for parents with babies or small children who need to reduce their head movement as the child rides in the stroller. Although modern strollers have good shock absorption, head support may be necessary for health reasons. Car seats frequently include head supports, but customers can equally apply them to strollers. Some stroller cushions provide head and neck support, but this item may be beneficial for those without such cushions.
How to Buy
When shopping on eBay, you can look for your desired items with keyword search requests. Enter a broad or category specific search string such as " stroller holders " into the search bar. Also check eBay Deals to improve your chances of finding a bargain without the shipping fees. When choosing your item, try to find more than one listing with the same product so that you can make important comparisons. Observe all item specifications and ensure its compatibility with your stroller. Carefully read the seller's terms of sale and returns policies, and note their positive customer feedback score. This gives you some indication of the service you can expect, and helps to build your trust.