StyleTasty presents you with the top 6 things we are going completely monkey over for 2011 Spring/Summer...
1. Totes, Totes, Totes!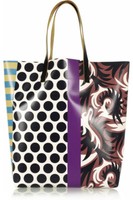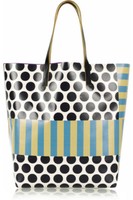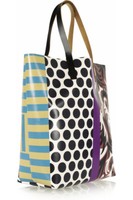 Totes are an essential for Spring/Summer and this printed canvas tote by Marni is perfect. Collage-style items are highly in right now, with the Fall 2011 collections showing a lot of designers experiment with different and often highly unlikely pairs of materials, shades and textures from designers like Dries Van Noten to Mary Katrantzou.
2. Fill Your Wardrobe with Birds of Paradise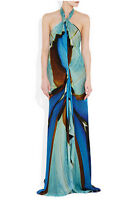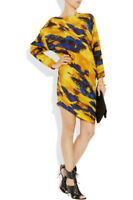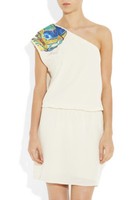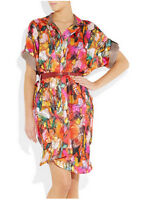 From left to right: Roberto Cavalli's Printed Silk-Chiffon Halterneck Gown , Thakoon Addition's Printed A-Symmetric Silk Dress, Tibi's Paz Sequin-Embellished A-Symmetric Silk Dress, Preen's Holly Satin-Felt Shirt Dress
If you can't be in the tropics during Spring/Summer, bring the tropics to You! Be bold and experiment with these wonderfully vibrant items that certainly do make a fashion statement and will turn heads! Have fun and embrace the bird of paradise within...
3. Let's Bring out the Flip Flops!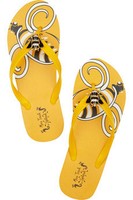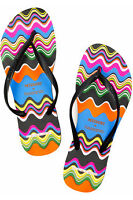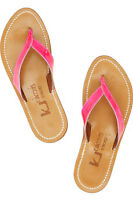 From left to right: Miss Trish Splash's Bumblebee Flip-Flops, Missoni Havaianas's Slim Wave-Print Rubber Flip-Flops, K Jacques St Tropez's Popee Patent Leather Flip-Flops
Let the twinkle toes show this season in these gorgeous array of Spring/Summer sandals. Time to flip-flop in style!
Check out Part 2 of the top 6 list of Spring/Summer must-haves...