This is Part 2 of StyleTasty's top 6 Spring/Summer picks...
4. We Love Short-Shorts!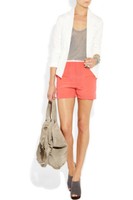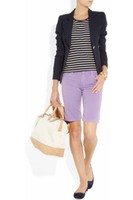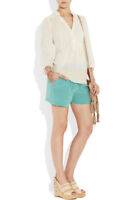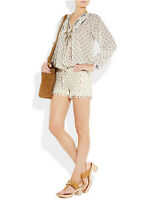 From Let to right: Richard Nicoll's Two-Tone Silk Crepe De Chine Shorts, Splendid's Long Lightweight Denim Shorts, Tibi's Pleat-Front Silk Shorts, Anna Sui's Cotton-Blend Circle Lace Shorts
We love what Spring/Summer excuses us to do...to strut boldly in shorts from all the colours of the rainbow...and more. We're loving these bold-pastel coloured shorts, which are so versatile, they can be worn as a day and night outfit when paired with the right accessories and items.
5. Hearts for Sunnies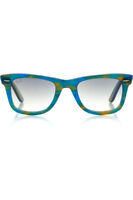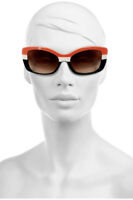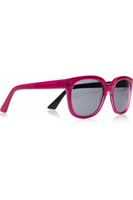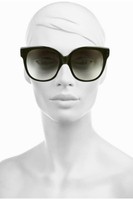 From left to right: Ray-Ban's Wayfarer Acetate Sunglasses, Prada's D-Frame Acetate Sunglasses, Selima Optique's Amanda Square-Frame Acetate Sunglasses, Victoria Beckham's Audrey Oval-Frame Acetate Sunglasses
Look striking in these sunglasses, they're just absolute fun!
6. Accessories this Spring/Summer!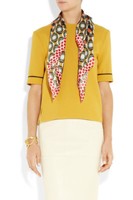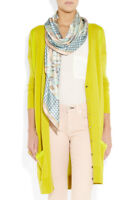 From left to right: Marni's Printed Silk Scarf, Matthew Williamson's Kaleidoscope-Print Silk Scarf
Just because its Spring/Summer, doesn't mean you should stop accessorising with around-the-neck items! Try experimenting with these silk scarfs which are perfect for warmer seasons and really light up any outfit. Remember this golden rule: the bolder the scarf, the more understated your other outfit pieces should be.
We hope this guide helped you, thanks for reading and enjoy this year's Spring/Summer!