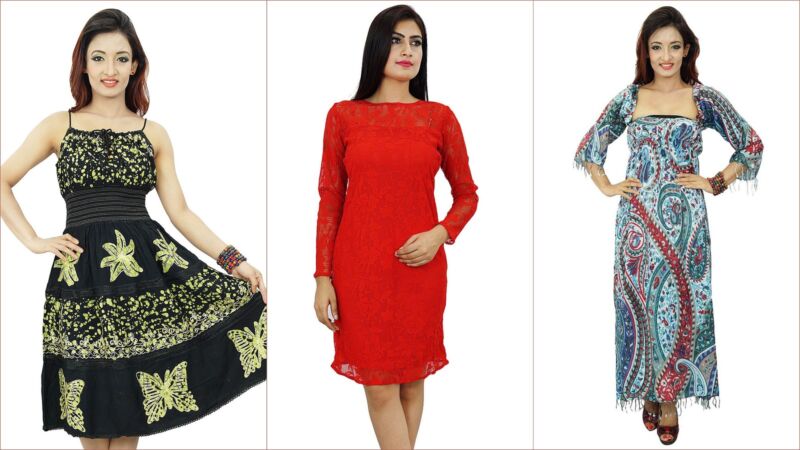 Summertime dressing involves cautious dressing up that would flatter your body type so that you don't end up looking awkward. A
summer dress
should not only be comfortable, it should also be affordable, versatile and classic. Know your body type before you go for shopping so that you flaunt your dress confidently. This guide would help you pick the best summer dress for yourself.
If you have an apple-shape, having weight on the middle portion of your body, specifically around your tummy, you're apple shaped. You would look good in loose fit dresses that wouldn't be hugging your tummy tight. Show off your arms and legs and don't hesitate while opting for short dresses. Go for A-line dresses as they create an illusion of slimmer waists.
Dresses creating an illusion of curves that will transform your body shape are the kind of dresses you need if you have a rectangle shaped body. Shirt dresses will make you look elegant.
A well defined waist is what gives you an hourglass shape. Therefore, don dresses that would highlight your curves and shows off at the slimmest point. Belted dress or Empire waist will make you look extremely attractive.
Women with pear shapes carry weight on their hips and thighs. Since you have well shaped shoulders, go for spaghetti styles or halter necks as they will draw attention off your lower body. A full skirt will work magic on covering the extra flesh below.