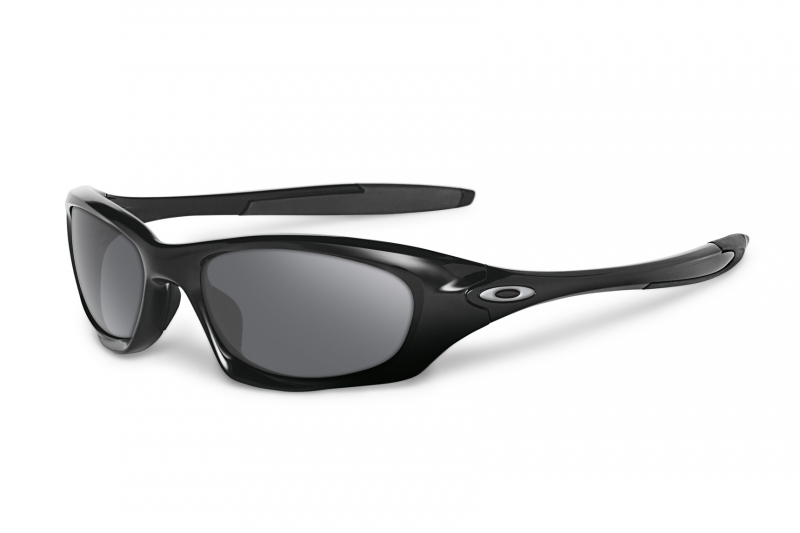 When participating in any sports activity outdoors, it's essential to use appropriate eye wear. Not only can the sun's UV rays harm the eyes and cause permanent damage, the glare of the sun may distort vision, making it difficult to fully participate in the activity.
For sports, appropriate sunglasses must fit securely and comfortably during physical activity while fully protecting the eyes and enhancing vision to ensure full participation and enjoyment.

What to Look for in Sunglasses for Sports
With so many sunglasses available to purchase, it's important to look for some key aspects to ensure proper protection, fit, and durability. With a little bit of research and consideration of the type of sport that the glasses will be worn for, choices in lenses, design, and frame will be more straightforward.
Lenses
Traditionally, quality sunglasses have lenses made from glass. Though glass is known to provide the most pristine view, it can shatter upon impact, which can be devastating for the eye behind the lens. Sunglasses appropriate for sports are made from synthetic materials like polycarbonate. Polycarbonate lenses aren't cheap, but they are designed to fully protect the eyes from impact damage.
The colour of the tint in the lens also has a bearing in sunglasses for sports. Brown and grey shades show the most natural view, while yellow is known to distort colour, but can increase visibility in foggy or hazy conditions. Pink and red tints are good to enhance visual depth, and green dims glare while brightening shadows. Depending on the sport and the weather conditions, different coloured lenses may be appropriate. Many higher end sports sunglasses have interchangeable lenses that enable quick change when needed.
Lenses can also benefit from polarisation, a treatment that effectively reduces glare from the sun and protects eyes from UV rays. Polarisation can be especially beneficial in water sports, where the glare of the sun off the water can greatly hinder an athlete's performance.
Many lenses are also given an anti-fog coating which can help to ensure clear visibility on hot, sweaty days. Many sports sunglasses can also be fitted with prescription lenses when necessary. Whichever lenses are chosen, it's important to make sure that they are light weight, offer 100% UV protection, and are shatter resistant.
Frames
To aid in flexibility, weight, and durability, the best sunglasses for sports have frames made of plastic. A variety of plastic materials may be used, but it's important to check for movement and light-weight construction. Nose pieces should be adjustable and should claim to increase grip with sweat. Most fashion sunglasses will slip down the nose with physical exertion, so buy a pair that is specifically made for sports. Many frames have additional rubber pieces that sit at the temple for added support, grip, and sun protection. Some also have detachable shields to block sun from odd angles when necessary. For rough sports, some options are equipped with an adjustable band that sits over the back of the head to hold the glasses in position.
When choosing sunglasses, consider the sport that will be played, what the environmental conditions will be, and what sort of impact the glasses might have to endure.
Design
The look of sunglasses ideal for sports can vary greatly to suit sun exposure, facial shape, and intensity of activity. While it's important to have as much sunlight as possible blocked from reaching the eye, this can be done through the lens or by blocking with arm pieces or frames. Consider the blind spots that may occur in each design to ensure that there is no effect on sport participation.
Many sunglasses are specifically designed for individual sports. The easiest way to ensure appropriateness for the intended sport is to look in these categories.

Buying Sunglasses for Sports on eBay
A broad selection of sunglasses for sports are available on eBay. At the top of every eBay page is a search bar which can be used to begin looking for an appropriate pair. Typing in specific terms will help to narrow down the initial search. For further refining, use the tool bar at the left hand side of the results page. In this area, it is possible to further narrow the results by price range, colour, condition, and size.
Carefully read all details in each listing to ensure that the qualities required are found in that specific pair of sunglasses. Also compare prices, brands, and seller information.
By carefully considering the specific requirements for sunglasses for sports, personal preferences, and budget range, a purchase can be made on eBay protecting eyes and enhancing sporting performance long into the future.