One could lift their social reputation with a Ten Sider electric jug, prized for its blocky, ten sided, art deco, decagon form its still a real treat for the eye and added a note of modern smartness to thousands of 1930s entertainments.
short jug and tall jug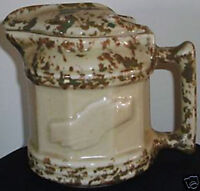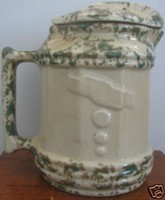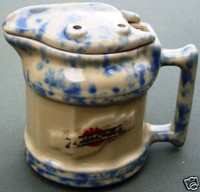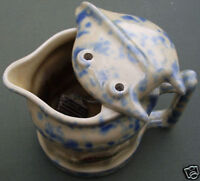 (Short) Height = 180mm Width = 150mm Depth = 200mm
Made by Sunshine Electrix circa 1930
Sunshine Electrix takes its name from the inner-western Melbourne suburb of Sunshine, VIC, where it was headquartered. Two transfer stickers were applied, one Sun inspired Sunshine Electrix brand logo was applied on the left side while underneath electrical specifications are given. The decagon form lent itself to many variations in design. A right-angled handle at the rear is speckled/mottled, with the affect tracing the round base and top of the jug leaving the geometric belly of the jug bare. A ceramic swing lid was used during the 1930s until development of durable Bakelite. In the 1950s the Ten Sider Jug was re released with a reshape to accommodate a Bakelite flip lid.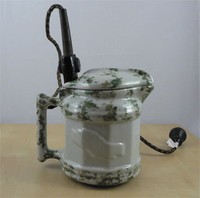 Ten Sider jugs in good condition with intact transfers are highly sought-after collectables, to see one for yourself check out the Powerhouse Museum's collection.
Since you've read this far I am sure you found this guide useful so
please vote!