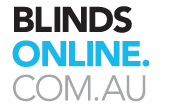 A BUYERS GUIDE FOR TIMBER VENETIAN BLINDS
Important things to know when comparing prices for Timber Blinds
It can get very confusing when getting prices from other companies and comparing prices. There can often be big differences in prices and to the uninitiated it is hard to know why.
It's always tempting to go for the cheaper price isn't it?
There are reasons for the price differences and it's good to know what to look out for. In other words, make sure that you are comparing "apples for apples".
One of the first things to note, is that there are a lot of Imported Ready Made Blinds on the market and not what we would recommend for a quality blind.
Some of the qualities of a Ready Made Timber Blind are;
Unmatched non graded timber, with various shades

Large timber knots and discrepancies in grain. eg. Black Marks

Warped or Bowed slats - due to timber not being processed correctly

Limited Colour range

Limited Sizes

Poor Bracket System

If Blind is damaged, it usually needs to be thrown away - the cost of repair out weighs the cost of the Blind.
There are some companies touting that blinds are custom made to your sizes, however some use Ready Made Blinds and cut them down to suit your measurements. When this happens the width of the blind can be altered but the ladder tapes (strings holding the slats in place) and cording cannot be changed and will not be in the correct balanced position.
Always ask the retailer if the Blind is a Ready Made cut down to size or is it manufactured in Australia from scratch.
Make sure you are aware of what you are purchasing and know it's limits
CUSTOM MADE TIMBER BLINDS
The most popular choices when it comes to a quality Timber Blind are Plantation Basswood and Cedar.
A good quality Basswood Blind is made from 100% Kiln dried timber. Providing maximum strength against warpage. The colours are graded so you will not get a large variation between the slats. Ideally the slat size will be 46-50mm. It is rare to find a custom made Basswood Blind in a 27mm slat; this is because the stability of the slat will be compromised.
The colour range of Custom Made Basswood Blinds are vast. Ranging from many timber stains and painted finishes. If the retailer has a limited range of colors to select from, then the chances are these might be Ready Made Blinds, cut down to your sizes or supplied from a small manufacturer.
Recently new computer imaged slats have also become available. The imaged slats, give an imprint of a natural timber woodgrain design, making even experts think they are a cedar. The only thing giving it away, is that they are missing the wonderful cedar aroma.
Cedar Blinds are more expensive than Basswood and are a solid Timber that features a lacquered or oiled finish. The oiled finish will require maintenance and need to be oiled every couple of years to keep it's original finish and not grey over time. The lacquered finish is more expensive than the oiled cedar.
There are three colours available - Light, Medium and Dark, colour variations are common.
There are also many different qualities of Cedar Blinds available, the old saying goes "You get what you pay for".
Restrictions and Specifications
Most custom made Venetian Blinds will have restrictions to the sizes that can be made.
The minimum width is usually around 250mm. This is due to the limited room in the headbox for the operating hardware. Blinds under 300mm's may only have a tilt mechanism to open and close and not be able to be pulled up and down (the case for Privacy Blinds).

The maximum width is usually around 2400mm, due to blinds become quite heavy after this width.

The drop length is really unlimited. One thing to consider is the weight of the blind. The larger the blind, the heavier it will be. Timber Blinds are really only designed for opening and closing the slats and not recommended to frequently pull up the blinds. Therefore placing the product over a sliding door or exit door, is not recommended due to the stress on the blind.
A Timber Valance is made to suit your Venetian Blind. This is a decorative fascia that covers the aluminium headbox, giving the blind a designer finish. Blinds fitted to the architrave will have a valance with corner returns. Blinds made to fit into the recess of the window will come supplied with a valance without the returns.
TYPES OF FINISHES TO CUSTOM MADE VENETIANS
Corded Slats & Privacy Slats
Corded slats refer to each slat or blade having a hole at intervals. The cords that operate the Blind are threaded through this hole. The holes are usually distanced 50-60mm's apart accross the each slat. This has been the way most Venetian Blinds have been made for decades.
Privacy Blinds are a reasonably new way of making a Venetian Blind and do not require the cords to be threaded through the slat. This great feature, allows you to have much more light control and privacy. One of the big bonuses with this type of blind, is that the slats can be removed easily for cleaning or replacement if one becomes damaged.
Privacy Blinds should cost a little more than the corded Venetian Blind, due to this unique feature.
If you would like to visit our Ebay store to view our wide range of product, please go to Blindsonline