RADIO CONTROLLED CARS

This is guide was written to help choose the right Tamiya R/C model for you. A great number of people over the past 30 years have enjoyed Tamiya Radio Controlled models. Many consider it no longer a hobby but a sport. The precise mechanism and excellent manoeuvrability of the different Tamiya models are designed and built for the novice to advanced modeler. From just wanting to bash around the backyard to taking on the world in professional racing, Tamiya has an option for you. The hardest decision is which option to choose.
Tamiya Tamtech

1/16th & 1/24th scale R/C cars. These smaller scale car models have been designed to provide the modeler the thrill and satisfaction of controlling a precision scale miniature model. Powered by compact, high performance electric motors, they offer impressive performance in or outdoors.
Tamiya QD Quick Drive

1/12 & 1/14 scale Quick Drive R/C cars. These are Tamiya's factory assembled, tested and ready to run. The Quick Drive series offers the features found on the full sized radio control cars, such as a sealed gearbox with differential, a sophisticated suspension system and a heavy duty speed control. To complete the package there's the digital proportional radio control system for precise control at all times. Even the frequency crystals are changeable to allow the excitement of group racing. All you have to do with this series is to add batteries. A great starting point for any beginner wanting to launch into the world of radio controlled cars.
Tamiya On Road & Off Road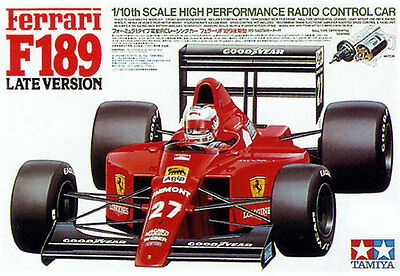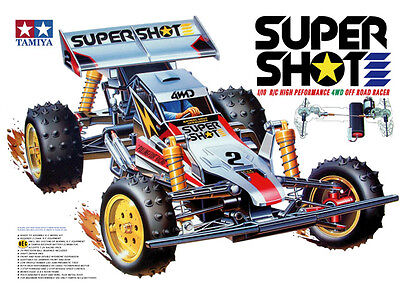 1/10th Scale Electric or R/C cars By far the most popular series in Tamiya's range. They appeal to both R/C enthusiasts and plastic kit builders. They look as realistic as they perform. Powered by strong electric motors, they can be run outdoors without noise or pollution. They also feature a huge range of hop-up options enabling interchangeable parts between models. Precision gears give these cars a long working life. Adjustable frames accommodate different body styles easily. Semi pneumatic rubber tyres help the operating suspension take corners with ease.



Your choice includes:
Off Road - Buggies, Monster Trucks, WRC Rally Cars, Stadium Trucks.
On Road - Touring Cars, Formula One Racing Cars or Showroom classics. Whatever you decide, you'll find these models are solidly built and they'll stand up to much abuse and come back for more.
Petrol Engines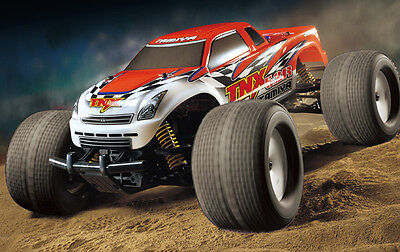 Glow Engines - 1/8th scale glow engine (petrol) R/C cars. Advanced R/C glow engine technology has been made simple by Tamiya. Maximum performance is ensured by using high quality glow engine components tested in competition. Add these to a superbly designed and proven chassis and Tamiya provides a new dimension to R/C enjoyment.
Please note, this is a scale model using an internal combustion engine, and is suitable for modelers 14 years of age or older. It is not a toy.
Thanks for reading this guide, hope it helps you choose a Tamiya R/C.