Decorating rooms with multiple decorative can be very much confusing especially if you are not that into interior decorations. One of the pieces which is pretty much tough to buy is a
tapestry
; especially when you are buying it for the first time. The following rules will help you pick the right tapestry: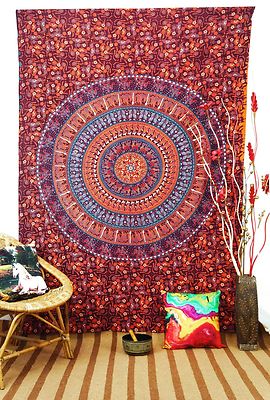 Size of the room:
It is mandatory to keep the size of the room into consideration while choosing a tapestry. They add a tinge of extra charm and brightness to a room. A
large tapestry
will look good on a large wall whereas you can utilize a small tapestry as a painting on the wall.
Color:
Ensure that the color of your tapestry goes with the color of the walls else it'll give a weird look. Besides the walls, make sure that the color of the tapestry matches the colors of the furniture.
Detailed work
: Tapestries at times depict certain scenes or have certain detailed artwork crafted on it. Therefore while purchasing a tapestry you need to keep the detailed work in mind.
Pattern
: Before decorating your room with a
tapestry
check the pattern of the painting in the room. A serious room should have a tapestry with a theme. On the other hand, a funky room will look more attractive in a funky tapestry.
Price:
Like every economical citizen, consider the price of the tapestry before you purchase it. Make sure that it fits your budget.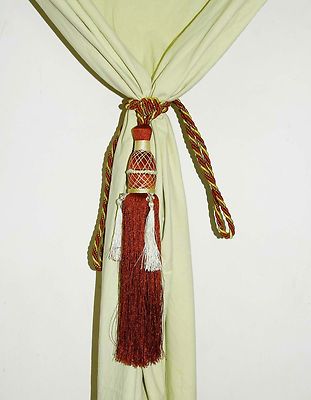 Besides tapestry, we have
curtains
that add grace to a room. You need to decide not only regarding the color and fabric but other factors too. Lets go through them:
Color and fabric
: The fabric of the curtain will determine its durability. Therefore, it is a must to choose the fabric wisely. If your room gets too much sunlight, it would be wise to avoid bright colors since sunlight tends to fade fabrics over time. The best fabrics to use as curtains are linen, silk, faux silk and velvet. Some fabrics protect your room from the cold temperature. Therefore, make sure the fabric serves the purpose of keeping your room warm.
Length and lining:
Before you decide on the length of the
curtain
, figure out how high above the window you would like the curtain to begin. For a classy look, measure the top of the window to the floor adding a bit more to the length. While measuring the width of the window ensure that you add four to eight inches on both sides to make the curtain appear broad.
You can get your window customized according to your preferences if you are confused doing it yourself.