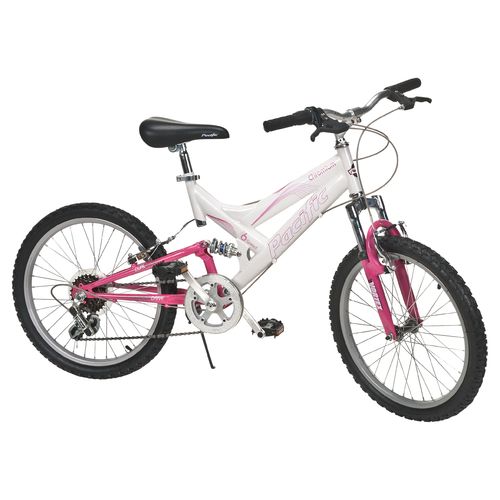 A mountain
bike
is a great tool not only for exercise but also for experiencing the simple joys of riding in the open air. Mountain bikes allow riders to explore rougher terrain by their ability to effortlessly handle slopes.
Each year,
mountain bike
manufacturers make changes aimed at improving the performance of the bikes and how much they can endure. As a result, bike buyers can find a number of solid, reliable bikes with useful features in the market. However, some of these bikes have stood out from the crowd, making them the best of the mountain bikes available in 2013. One can purchase mountain bikes at conventional retailers such as sporting goods and specialty bike stores. However, shoppers can also find a great selection online at websites such as
eBay
.

Mountain Bike 1: Cube AMS 100 Super HPC Race 26
One of the features that makes the
Cube AMS 100 Super HPC Race 26
an important bike on this list is that it is nearly 2 kg lighter than the average mountain bike. That may seem like an insignificant factor, but the lightness means that the rider does not have to expend as much energy to propel it as he may otherwise. This also makes the bike easier to carry if it is necessary to get it over a small body of water or a large muddy patch. It should be noted that this bike is designed to be used by men.
One of the notable features of the Cube AMS 100 Super HPC Race 26 is that it is a full-suspension bike. The bike provides 100 mm of front travel. Along with this, it has a carbon body, which makes it light and durable. One can choose from a number frame sizes that accommodate different ages and heights.
Mountain Bike 2: Trek Lush 29 SL
The
Trek
Lush 29 Sl is a mountain bike designed for women. More important, however, is the fact that this bike is a full-suspension bike, a feature not often found in women's bikes. This suspension offers 110 mm of rear wheel travel, which makes it a solid choice for rough terrain. Moreover, this bike is made from a very lightweight material that reduces the weight of the bike to make it easier to transport and pedal. This bike comes with several options in terms of sizes and also has two models. The more expensive model offers extra high-end options.
Mountain Bike 3: Trek Slash 7
Trek has made a well-received bike for men. The Trek Slash 7 is a full-suspension bike. It has 160 mm of front travel, which is slightly above average for a bike of this type, handy for various types of terrain. The frame of the Trek Slash 7 is made out of pure aluminium, which makes it very strong, while reducing overall weight. The brakes make use of hydraulic disc technology, and the wheels are built to be sturdy and also resist damage.
Mountain Bike 4: Carve Expert
While the Carve Expert, from the
Specialized
brand, is a mountain bike, it is designed for racing rather than for simple pleasure. This bike makes use of the RockShox Reba RL 29 fork, which is made of a special aluminium alloy. This alloy and specially-designed frame makes the bike incredibly lightweight as well as being capable of moving the rider forward at incredible speeds. The rims are also made from a special alloy which makes them both light and incredibly stiff, meaning that they can handle an intense race without taking any damage. The geometry of the bike is well designed and can handle both ascending and descending with ease.
Mountain Bike 5: Pivot Mach 429 Carbon
The
Pivot Mach 429 Carbon
is basically a version of the popular Mach 429, with added benefits brought to the table by a new carbon frame. Carbon frames are incredibly strong while being lightweight and are a popular alternative to aluminium. Even though there was an existing platform to build on, the Pivot Mach 429 Carbon was tested extensively over a two-year period. This testing makes potential buyers feel that they are getting a great bike for their money. While this bike has larger wheels than other bikes, the advanced features mean that it can travel as fast and handles just as well as a bike with smaller wheels.
Mountain Bike 6: Santa Cruz Tallboy LTc
The Santa Cruz Tallboy LTc is another bike with a carbon, rather than aluminium, frame. Even with the shocks, this bike is incredibly light in terms of weight, sitting at a mere 2.4 kg. The shocks and 135 mm of travel mean that it handles slopes very easily and allows riders to speed quickly up a hillside. It is strong enough and sturdy enough that the light weight is not a problem in terms of withstanding damage or handling difficult bumps.
Mountain Bike 7: Niner Rip 9 RDO Carbon
The
Niner
Rip 9 RDO Carbon is another refit of an existing bike with a carbon frame. This is not the only upgrade, however. This bike also has black oxide headset bearings in all of the main pivots instead of the typical cartridge bearings. This bike also offers 125 mm of travel. Even with all of these features, this bike is incredibly light, weighing less than 3 kg. There are at least two models of this bike available, one with additional shocks and costing more than the other model.
How to Buy One of the Best Mountain Bikes of 2013 on eBay
Fans of biking know that
eBay
is a great place to buy mountain bikes. Even brand new ones are available for purchase at great prices. There may even be the possibility of finding some of these bikes that have been slightly used, which can drastically reduce the price. You can find new additions to eBay frequently, so if a particular model of mountain bike is more appealing to you, searching for it periodically on the website is always a good idea. Be sure to also check in the
eBay Deals
section, where you can find items listed at promotional prices.
To find a specific mountain bike on eBay, it is a simple question of typing the name of the bike into the search bar found on an eBay page. If it is unclear which bike is better for you, and you choose to compare prices and features, simply typing '
mountain bike
' into the search bar should provide a number of options. When buying items on eBay, take the time to read the product descriptions carefully so that you become aware of any issues that need to be addressed on a bike.
Conclusion
Riding a mountain bike is a great way to enjoy the great outdoors. With a quality mountain bike, the rider can feel confident enough to handle the ups and downs of hilly terrain. It can be difficult, however, to know which of the many bikes released in a given year is worth the significant investment. The best way to arrive at a decision is by comparing the features of the bikes.
Carbon allows for an extremely lightweight bike that is also stiff and sturdy enough to withstand a ride through difficult terrain. The lightweight also means that the bike can be used for racing and is easily transported or carried. Having an understanding of what makes for a good mountain bike makes it possible for a consumer to find the right one for his or her needs.