Utilising
hidden cameras
for surveillance, security and peace of mind is an excellent choice for private investigators, property owners, business operators and concerned parents. A strategically placed device can capture crucial images of prowlers, culprits, pilfering and general mischief. These images can be submitted as pivotal evidence in a legal case or a police investigation and can allow people to know what is happening in and around their property when they are not around. An employee that steals or a nanny who is abusive can be dismissed with peace of mind once irrefutable visual confirmation is made from the video feed of a hidden camera.
1
Pinhole Cameras
Covertly placed behind walls and ceiling tiles, within curtains and plush animals or amid random objects on a knick knack shelf, these cameras are practically invisible. Audio can be minimal depending on the material the camera is embedded into (such as drywall), yet the area the camera is pointed at will be surveyed at all times. Some models require a power cord in order to operate while others feature a remote power source for ultimate concealment.
---
2
Desk Clock Cameras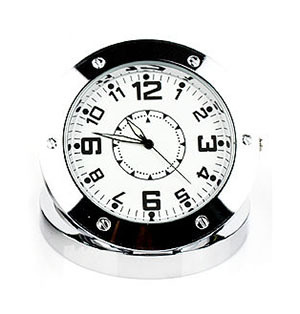 A hidden camera with dual functions, this desktop accessory helps keep track of time while keeping tabs on activity around the office. The built in DVR keeps a digital record at 30 frames per second, and most models include options for audio recording.
---
3
Spy Pen Hidden Cameras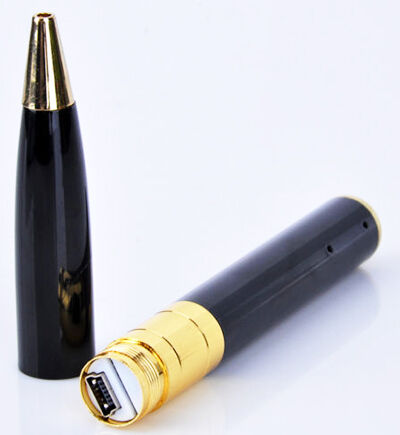 A real world implement of spy fiction fame, this accessory rests at chest level while recording all activity in front of the wearer through a tiny aperture above the pocket clip. The information is stored onto a tiny computer chip stored in the body of the pen and can be downloaded via USB cable to any computer for analysis. The primary function as the design suggests works accordingly, so naturally the pen can be used for writing.
---
4
Sunglasses Hidden Cameras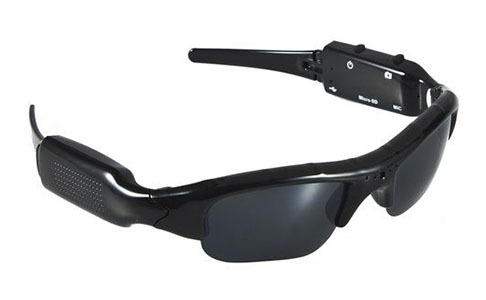 Covertly capture all the action front and centre be it zip lining, driving a car, walking around a convention or gathering data on an assignment. Lens opacity is optional from mirrored to dark to clear, and a small aperture above the nose rest or at the front of the arm records images onto a micro SD card. The information is downloaded via USB post located under one of the arms and recording is activated by pressing a small, hidden button.
---
5
Button Cameras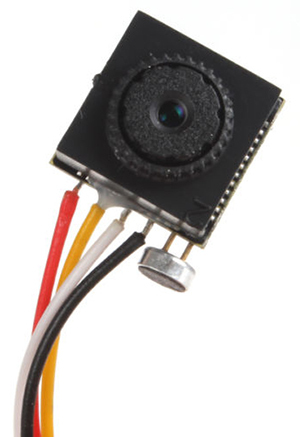 This device blends in perfectly with business and formal attire and offers options of taking still photos and video. Images are captured from the viewpoint of wherever the camera is placed on the wearer's front garment in the place of a jacket button and recording is initiated through a naturalistic touching of the device body hidden behind the button aperture.
---
6
Fire Sprinkler Cameras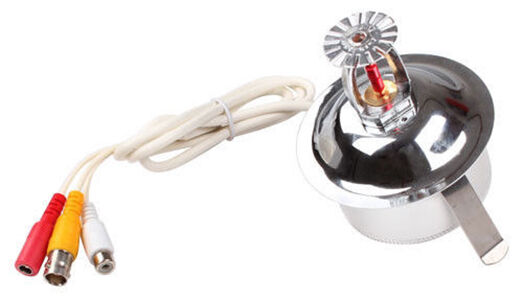 Strategically placed above a cash register, a front entrance or a back exit, this camera is hidden within a normal-looking ceiling fixture and can capture all the action after closing time or during high volume business hours. Property managers and business operators are offered validation for dishonest employees and evidence in the event of a litigious incident.
---
7
Smoke Detector Hidden Cameras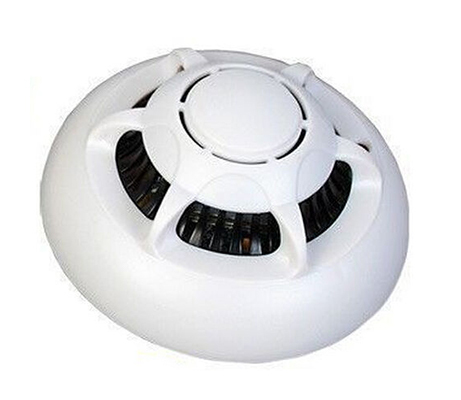 These devices offer a visual perspective from just about anywhere within a building, allowing loss prevention professionals and operations managers to successfully monitor their property. Placed above a bar or near a doorway, crucial entrances, exits and exchanges are recorded to time code for accurate reference when assessing a robbery or the presence of troublesome individuals.
---