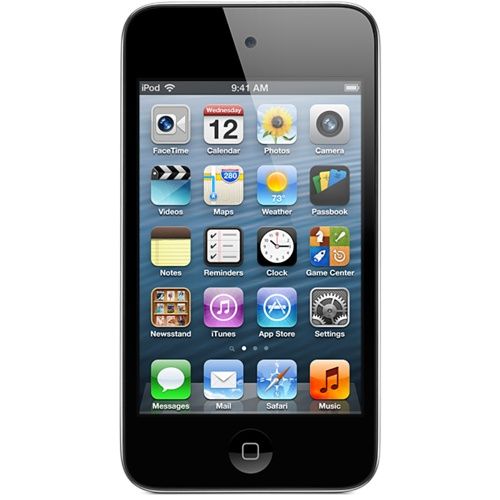 The Apple iPod Touch was launched in 2007. This new type of iPod MP3 player intended to compete in the growing market for smartphones by offering touchscreen capability. Originally, the design was meant to be a separate line from the traditional iPod, but eventually it became the primary full-size Apple MP3 Player option.
Since the advent of the iPod Touch, there have been four follow-up generations, also called models. Typically, as newer generations come out, older versions become less popular, and their production is phased out. However, one can benefit from the several used and unopened options from previous generations still available for sale. The presence of current and previous generations of iPod Touch in the market can make selecting the right option a bit confusing. An understanding of the features in each generation as well as what one needs from an iPod Touch can make the process of purchasing this product easier.
Choosing the Generation of Apple iPod Touch
There are multiple generations of the Apple iPod Touch, beginning with the oldest that was released in 2007. Understanding the basic features that separate each generation can often make it easier to choose the iPod Touch that is right for one's needs.
| | | |
| --- | --- | --- |
| Generation | Main Features | Release Year |
| | 128 MB RAM; 580 mAh battery capacity | 2007 |
| | 128 MB RAM; 789 mAh battery capacity | 2008 |
| | 256 MB RAM; 789 mAh battery capacity | 2009 |
| | 256 MB RAM; 0.9 megapixel resolution; 930 mAh battery capacity | 2010 |
| | 512 MB RAM; 5 megapixel resolution; 1030 mAh battery capacity | 2012 |
While newer iPods are often pushed as the latest and greatest, the change from one generation to the next is generally rather subtle. Many people are hard pressed to notice much difference between a generation 4 and a generation 5. Often, this can come in handy when it comes to making an economical choice.
Capacity Options in Apple iPod Touch
The iPod Touch comes in a variety of capacities. The sizes, measured in gigabytes, dictate how much available space is on the device for saving music, videos, pictures, and games. The higher the number of gigabytes, the greater the number of items that can be stored. While some users may only require a little space, others might need massive amounts just to hold their existing collections. The price differential between an 8 GB device and a 64 GB option can be significant, a factor that makes a huge difference for many when it comes time to purchase a new iPod Touch.
| | |
| --- | --- |
| Size | Approximate Space for Music |
| 8 GB | 1, 750 Songs |
| 16 GB | 3,500 Songs |
| 32 GB | 7,000 Songs |
| 64 GB | 14,000 Songs |
Some individuals may find that their iPods hold a greater or lesser number of songs than what is listed above. The length of song and quality of recording can reduce or increase the amount of space required for storage. Applications, saved images, and software also eat into this storage space, again reducing the number of songs a device can manage.
The generation of iPod Touch determines the capacity available. For example, the fifth generation iPod Touch only comes in two options, namely, 32 or 64 GB. For some consumers, this may be out of their target price range as well as beyond their needs. The third generation of iPod Touch also only comes in these two size capacities. On the other hand, the fourth generation comes in an 8 GB option as well as the two larger capacities.
Colour Options in Apple iPod Touch
The first three generations of iPod Touch were only available in default silver backing and black-line front. The fourth generation of iPod touch was the first to feature different shades, though not by much; consumers only had the option of selecting between black and white. The fifth generation of iPod Touch is available in multiple shades, including green, blue, white, red, white, silver, and black.
Of course, regardless of what colour is purchased, a protective casing is likely to be used on the device, shielding the colour from view. Additionally, these cases come in multiple shades, so even if a consumer purchases a black iPod Touch, he may use a case and other accessories to totally change the design to feature a different colour or even a print.
Caring for the Apple iPod Touch
There are many ways that consumers can help to extend the life of an iPod Touch. Proper cleaning, storage environment, and protective cases are a must. An iPod Touch, like any modern piece of technological equipment, can involve quite an investment for many individuals. Obtaining the right model is important, and caring for it is often a simple matter of being cautious.
Avoid Humidity
Extreme humidity can cause permanent problems in an iPod's inner-workings. For this reason, it is imperative to keep the device out of the bathroom when one is taking a shower. One must also refrain from leaving it in the car for long periods of time or overnight, especially during extremely hot days. Once moisture is allowed to enter this type of device and cause damage, correcting the error can prove extremely difficult.
Clean Carefully
Whenever possible, it is important to keep the iPod Touch covered at all times with a case to avoid ever having to really clean or dust the device. However, for those who find themselves needing to clean the device, it is a matter of carefully wiping it with a soft, dry cloth, such as one used to wipe the lenses on a pair of glasses. One must refrain from using cleaning solutions on the device unless it is absolutely unavoidable, in which case, select the mildest agent available. The device should never be taken apart for cleaning or any other purpose, unless the task is completed by a professional.
Protective Casing
To prevent damage to one's iPod Touch, it is ideal to always keep it in a safe case. With an item small enough to fit in a pocket and frequently used throughout the day, drops and scratches are virtually unavoidable. There are many options for protective casing when it comes to the iPod Touch. Cases come in different styles, covers, and levels of protection. Most allow consumers to access all functions of the touchscreen-enabled device without ever needing to remove or alter the casing. Nearly all types prevent screen cracks or scratches.
A Word on Accessories for the Apple iPod Touch
Dozens of accessories are available for the iPod Touch. As is often the case, some are far more valuable than others. Accessories that tend to be more valuable with these devices include a car charger, for travel, and a protective casing. Additional items, such as car mounts, armband holders, screen covers, wall chargers, and spare headphones may also come in handy, depending on a consumer's lifestyle and preference. A brand new iPod MP3 player comes with a computer-compatible USB charger as well as a set of the brand's signature earbud headphones.
Buying an Apple iPod Touch on eBay
Apple iPod Touch MP3 players are widely available on eBay. To find the one you want, simply type a related search term in the site's search bar. For example, you could type "iPod Touch" or "iPod Touch Generation 5". After you see the listings, you may choose to utilise eBay's refinement system to narrow choices to a more reasonable number.
Items on eBay may be new, used, or refurbished. Typically, the item listing describes the condition of the product. If the condition of an iPod is not listed, it is a good idea to check with the eBay seller prior to making a commitment to buy the item.
Shipping charges vary by weight, distance shipped, and a variety of other factors. Before agreeing to make a purchase on eBay, it is a good idea to determine the shipping and handling cost and add it to the item's list price. You may have to pay more for special packaging or shipping insurance. Check with the seller to find out more about these potential costs. For great pricing, be sure to look within the eBay Deals section of the website.
Conclusion
Years ago, the Apple iPod revolutionised the way consumers enjoy and store music. In 2007, the Apple iPod Touch once again changed the playing field. The stylish iPod Touch offers an opportunity to carry an entire collection of media in one's pocket. The sleek touchscreen design equates to a display with easy-to-use features. More than just a music player, the iPod Touch features wireless technology and a line of apps and games, and it be used to view movies and take pictures. Consumers who want to buy these MP3 players without spending a lot of money have the option of purchasing older, used, or refurbished models. Even the earliest generation of iPod Touch offers top-quality music and entertainment in a small package.
iPod Touch|Generation 5 iPod|Apple|MP3 Player|Used iPod