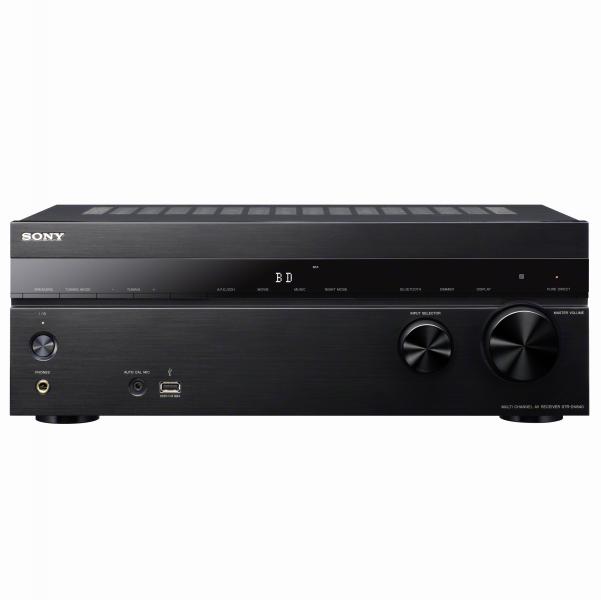 Audio receivers are commonly used as part of a home entertainment system as a means of amplifying sound from an array of multimedia devices. Devices such as DVD players, games consoles, set top boxes and other devices can all have their audio amplified through audio receivers and into surround sound systems or other speaker set ups.
They are sometimes referred to as AV Receivers, and they route video signals to a TV, as well as audio signal to the relevant speakers. This guide will show that it is possible to purchase an audio receiver on eBay, as the site has many intuitive features that make it easy to find the necessary items.
Key Features of Home Audio Receivers
There are some features that make AV receivers unique and varied. It is important to know the ins and outs of how they work and how they fit together with different entertainment equipment.
Amplification
Whilst a stereo receiver will amplify audio across two channels, AV receivers will often amplify across more than two channels. There are both 5.1 and 7.1 surround sound options available, with the first number referring to the number of satellite speakers that the receiver amplifies to, and the .1 referring to the bass or subwoofer unit.
Different speaker set ups and arrangements will have different effects on the sound depth and quality, with a variety of wattages available when it comes to audio output. An audio receiver will often sit at the heart of a surround sound set up and serve as the hub of a home entertainment system.
Decoders
Audio receivers will often provide decoders for sources that have more than two inputs. A good example of this is movie soundtracks, where different types of encoding are used to produces a layered sound. The Dolby Digital format is the accepted standard when it comes to digital decoding across multiple channels, and is often used in conjunction with DTS.
Inputs and Outputs
There are often a variety of inputs and outputs on AV receivers, making them versatile enough to use in any environment. Some typical examples include:
· Analogue audio, including RCA or XLR connections
· Digital audio, including a coaxial connection or S/PDIF connection
· Composite video
· S-video
· SCART
· Component video
· HDMI
· USB
This array of inputs and outputs means that audio receivers can be used in set ups that output to different sources and have many different devices connected. The number and variety of devices that can be connected varies by device, and the cost of the unit will often determine this. Be sure that if you are connecting devices that use the above connections that the proper cables are either purchased or included, as quite often they are not.
Video Upscaling and Conversion
Some AV receivers are capable of converting video from one format to another, which is often referred to as transcoding. Some will upscale the signal, from a lower definition to a higher one.
Radio
It is not uncommon for AV receivers to also have a built in radio tuner of some kind. Standard AM/FM transmitters were commonplace for a long time, but are being superseded by DAB and Internet radio receivers.
Buying Considerations for Home Audio Receivers
There are some key features to consider when making a purchase of an audio receiver. Some will be relevant to specific certain units, whilst others will be down to the choice and preference of the individual themselves. Here is a list of things to look out for when making a purchase:
Brand
The choice of brands available is quite lengthy, from the giants of electronics to the smaller, but more specialised, manufacturers. Here are some of the key players when it comes to audio receivers:
· Pioneer
· Sony
· BOSE
· Bang & Olufsen
· Yamaha
· Denon
· Onkyo
· Harman Kardon
· Klipsch
Different brands and models are always worth researching, as there are features unique to each, and personal taste will determine which is best for each user. Pay attention to the styling too, as this will determine whether the unit fits in with the rest of the equipment in the setup.
Additional Features
Different models will have different selling points. Some user will have specific needs, such as a USB connection or radio output. Having a remote control will be important to some users, so looking out for this might also be a good idea.
Cost
The price of Audio receivers varies greatly from model to model, and there is quite a range out there. Top of the range units will have more connections, as well as amplify across more channels. It's a good idea to have a budget in mind when making a purchase, and saving towards it as necessary. Different components can be purchased at different times, and items can be swapped in and out as necessary.
Condition
On eBay there are items available new and used, as well as refurbished by manufacturers and users. The condition of the unit will affect the price, with used and refurbished products often being more affordable than their new counterparts.
Buying an Audio Receiver on eBay
Once the above factors have been decided upon, it is possible to log onto eBay and start researching the various options available. AV receivers can be found under the Electronics region of the site, under the heading of Audio. There are numerous features on eBay that make finding the right product easy:
Refinement
The website has a filter option to help refine a search, and are on the left hand side of the site. Using these can help to narrow down the search for the desired items, as multiple refines can be selected. A keyword search can also be carried out on the site.
Product Pages
Clicking on one of the refined results will lead to the product page for that item. Here all the key information for the item will be displayed, as well as an image gallery and the details of the seller and delivery options.
Sellers
It is possible to see the seller's information and rating, as well as to contact the seller should there be any questions or issues. When it comes to ratings, customers can see the feedback that other sellers have left when dealing with the seller. This includes a rating as well as comments.
Bidding and Buy Now
Once a desired product has been found, there will be listings that are either registered as auctions or buy it now. Auctions work just like regular auctions; bids can be placed within a time limit, with the highest bid winning. There is the function to place a highest bid, and it is possible to add a higher amount if the original one is outbid. 'Buy It Now' sales offer the opportunity to buy the product outright. This is a good way of securing an item immediately.
Conclusion
When using eBay, it is easy to find a variety of audio receivers. The numerous features and uses for an AV receiver make them a versatile piece of equipment for any household entertainment system. The features of eBay's site make it easy to refine and find the best items for a user's needs. With their buyer protection programne, shopping can be done easily and securely, so a shopper can buy at ease when doing so on eBay.