Motorcycle Leather Gears & Accessories Australia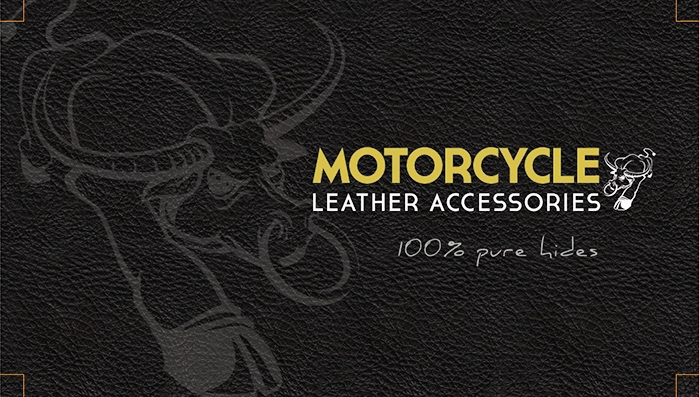 Add a caption
Top Seller, have Casual Leather Jackets and Motorcycle Leather Gears included Leather Suit, Leather Jackets etc.
Why You Need Good Gear!!!!
Just getting started riding motorcycles? Here's everything you need to know about riding gear — helmets, jackets, gloves, boots and such — in one digestible package.
One of the most frequent inquiries we get here, isn't about which motorcycle to buy or how to learn to ride, but what gear to buy and wear once you've accomplished all that. Here's the info you need to make smart decisions, to be more comfortable, safer and, hopefully, save some money in the process.

The fastest human in the world is Ussain Bolt. During the 100 meter sprint, he peaks at 27.78 mph. If he falls going that speed, he'll likely sustain serious injury. The human body simply didn't evolve to go any faster, which is why even falling off a horse (Guinness World Record top speed: 43.97 mph) can lead to death.

On a motorcycle, you're going to be traveling much faster. Even around town you'll be hitting 50 mph or more and, on the highway, you may find yourself exceeding 85 mph. Your skin, bones and organs were not designed to withstand impacts at those speeds.
Then there's the question of abrasion. As a general rule of thumb, figuring the average road surface, you can expect to lose one millimeter of flesh for every mile-an-hour you're going over 30 when you crash. No, we don't know why the thumb mixed empirical and metric units. So, at the top speed of that horse, you'll have lost 1.4cm (or over half an inch) of skin and muscle. Where on your body can you afford to lose that much? And that's at only 44 mph. What if you crash at 70 mph and lose an inch and a half? We're talking serious, life threatening injuries from abrasion alone.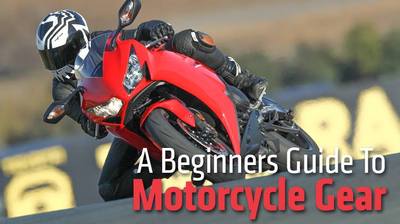 Jackets
A jacket covers the other stuff on your body that's fragile and important. Arms, back, ribs, organs, all that fun stuff. You absolutely must choose a motorcycle-specific jacket for purposes of both safety and comfort. "Fashion" leather jackets and similar are not made to withstand either the windblast or crashes that real motorcycle jackets are built to deal with.

Both motorcycle-specific leather and textile jackets come with all sorts of features you won't find elsewhere. Seams are doubled up multiple times to protect the stitching from abrasion and increase strength against bursting. They're designed to fit snugly in high-speed wind blast. They can seal out cold air or let in cooling air via vents.

They also have body armor — impact absorbing material that cushions your most vulnerable parts in a crash. In order to be effective, that armor should come with a "CE" safety rating. You want it in the elbows, shoulders and back. Some jackets also fit chest protectors to protect your ribs, heart and lungs. Again, look for that "CE" rating, many jackets cut costs by simply including a piece of foam in place of a real back protector. Often, there's a pocket shaped to fit a real back protector sold by the same company.

You want that jacket to fit snugly, but leave your arms free to articulate fully. Consider the style of bike you ride and choose a jacket cut to work in its riding position. Sport Bikes require you to hunch over, requiring some extra articulation for a jacket to be comfortable on them.

Then, think about what kind of weather you'll most frequently be riding in. Jackets made from mesh, perforated leather or with lots of zip-open vents are good for warm weather, but not the cold or wet and vice versa.

Some jackets feature zippers around the bottom enabling them to connect to a pair of riding pants, forming a suit. Doing so better seals out the elements and helps the whole thing stay on in a crash, but those zippers often require matching tops and bottoms from the same company, sized correctly, to work.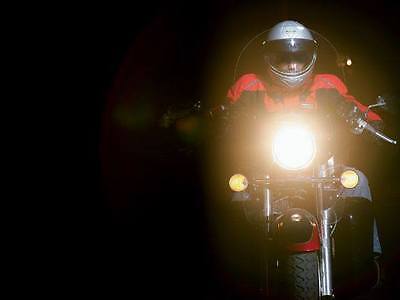 Pants
Regular denim jeans will not protect you in a motorcycle accident.

Jeans that are either made from or include Kevlar panels offer slightly more abrasion resistance, but are still a compromise, offering nothing like the protection of a true pair of riding pants.
Like jackets, pants are available in leather or textile materials and should be equipped with CE-rated armor in the hips, shins and knees. They should fit snugly, but comfortable and allow full leg articulation. Try them on a bike, in a riding position close to that of your own to determine if they'll work.

If you want to zip pants to your jacket, make sure the manufacturer advertises the compatibility of the pair. Identical names are a good hint here, but look a the circumference of the zipper (does it wrap fully around your waist or only partially) for a good idea of whether or not it will work. Again, you'll typically need pants and jacket from the same manufacturer for this to work.