Why You Absolutely Must Buy a Gun Rack for Your Car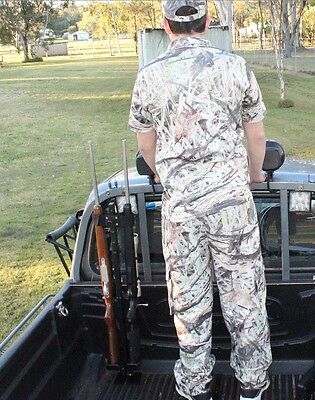 Have you ever had to place your rifles and shotguns on the backseat or in the boot of your car when leaving on a hunting trip? Needless to say, it could be quite inconvenient. For one, this reduces the seating and cargo space within the vehicle. Plus, it isn't the safest way to keep firearms in a moving vehicle. What if there is a collision and the gun falls off the seat? Also, there is a good chance you will have to drive on bumpy roads when going hunting.
Unless your firearms are placed safely, it is quite possible that you reach your destination and discover that the guns or any of the accessories have gotten damaged. You don't want to have a bent scope when you are preparing to take aim, do you? The perfect solution to this problem is that you attach a gun rack to your vehicle. The gun rack has slots in which you can keep the guns you are taking with you. They remain in place regardless of how bumpy the road might be.
Since you don't have to spend too much money for purchasing a gun rack for your car, it is a worthwhile investment. Definitely, it is better than having your guns fall down every time your car hits a bump. Not to mention there is a risk of the firearms getting broken if you encounter one too many bumps. So, keep your guns safe when travelling by purchasing a gun rack right away.