Android tablets are often affordable, and have a wide range of apps and other features that make them an excellent gift idea. Additionally, they can be purchased inexpensively and easily through eBay. The following is a list of the best Android tablets available for gifts this Christmas.
1
Google Nexus 7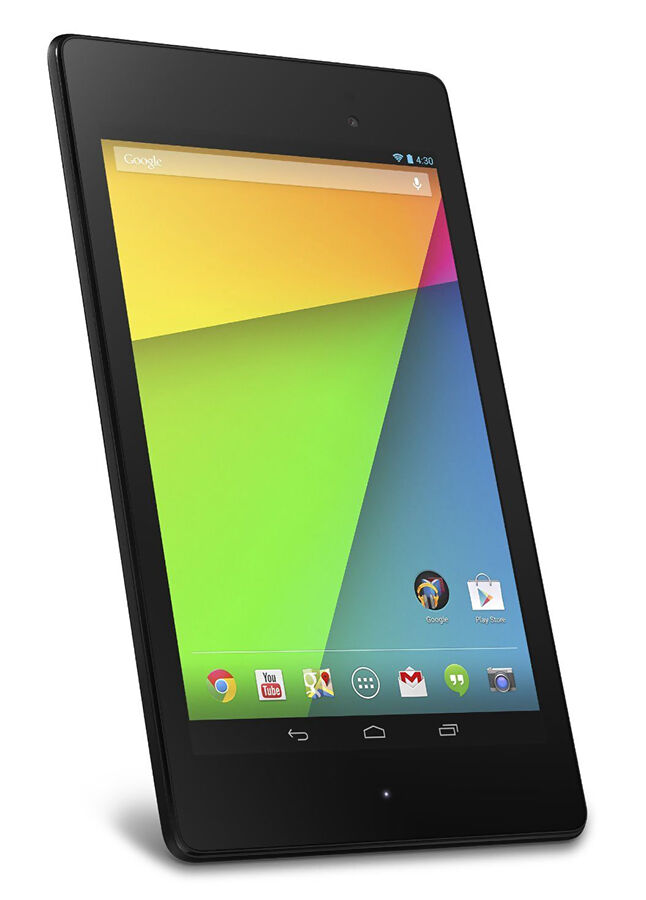 The second generation of Google's flagship 7-inch tablet manufactured by Asus was released in 2013 and received unanimous praise from reviewers. It runs stock Android and is among the first devices to receive the latest system software updates direct from Google. Some would argue that it's the best value Android tablet currently available.
Specifications
The Nexus 7 has an ultra sharp 1920x1200 resolution HD display with a pixel density of 323 pixels per inch and a 9-hour battery life. Although it was released more than 12 months ago, its 1.5GHz Snapdragon S4 Pro Quad-core processor and Adreno 320 GPU are still up to the job of ensuring it runs smoothly, even when multitasking or playing graphics-heavy games. It comes with a 5.0 megapixel rear camera and is available with either 16GB or 32GB of storage space.
---
2
Samsung Galaxy Note 10.1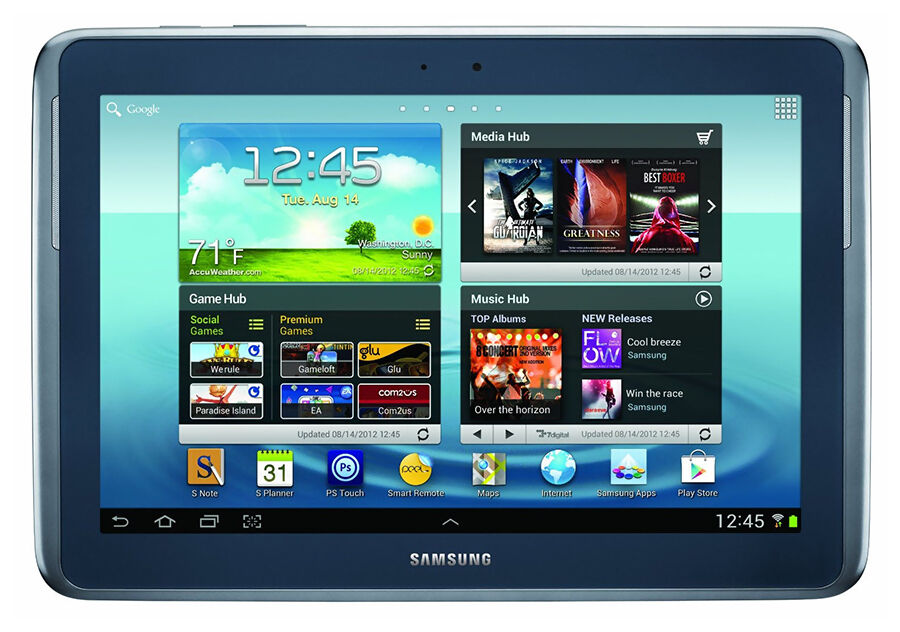 The Galaxy Note 10.1 is one of Samsung's top-end tablets and it's no surprise that it's not cheap. It offers a 10.1-inch display and runs Samsung's Touchwiz Android skin, with a selection of preloaded apps. And while its technical specifications are undoubtedly impressive, it has been criticised for its occasionally sluggish performance. However, it is one of the best Samsung tablets currently available and will appeal to those who like the company's included signature stylus S Pen.
Specifications
The 10.1-inch screen boasts an impressive 2560x1600 resolution. The Wi-Fi version comes with a 1.9GHz quad-core CPU and additional secondary 1.3GHz quad-core CPU. It is available in 16GB, 32GB, and 64GB storage capacities. It comes with an 8 megapixel rear camera.
---
3
LG G Pad 8.3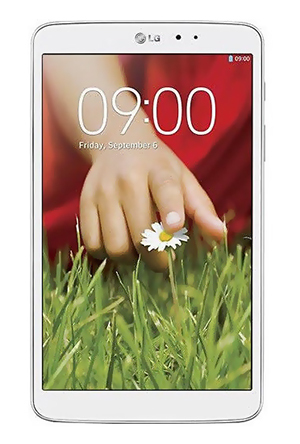 LG's stylish aluminium shell tablet is a perfect gift for the fashion-conscious gadget lover. While the LG G Pad 8.3 is not among the fastest Android tablets, it's very reasonably priced. Another plus is that it's available as a Google Play Edition device for those who want an unmodified version of Android, or to be the first to receive software updates.
Specifications
The 8.3-inch screen has a 1920x1200 resolution. The processor is a modest 1.7GHz Snapdragon 600 processor alongside a 320 Adreno GPU, but this is still enough for running most current games and applications smoothly. It comes with a 16GB storage capacity and 5 megapixel rear camera.
---
4
Sony Xperia Z2 Tablet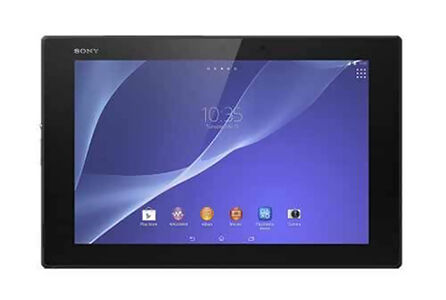 Sony has impressed customers with this ultra thin and waterproof Android device. Unlike other Android tablet manufacturers, Sony's user interface is unobtrusive, useful, and works well with the snappy performance of the Xperia Z2 Tablet. It has a sleek design, but comes with a premium price tag; it's currently one of the most expensive Android tablets.
Specifications
The Xperia Z2 Tablet's 10.1-inch LCD display has a crisp 1910x1200 resolution. It functions superbly indoors, but can be harder to view in bright outdoor conditions. The tablet is one of the more powerful options, and includes a 2.26GHz quad-core Snapdragon 801 processor with an Adreno 330 GPU. There is also an 8 megapixel camera at the rear.
---
5
Samsung Galaxy Tab S (10.5 inch)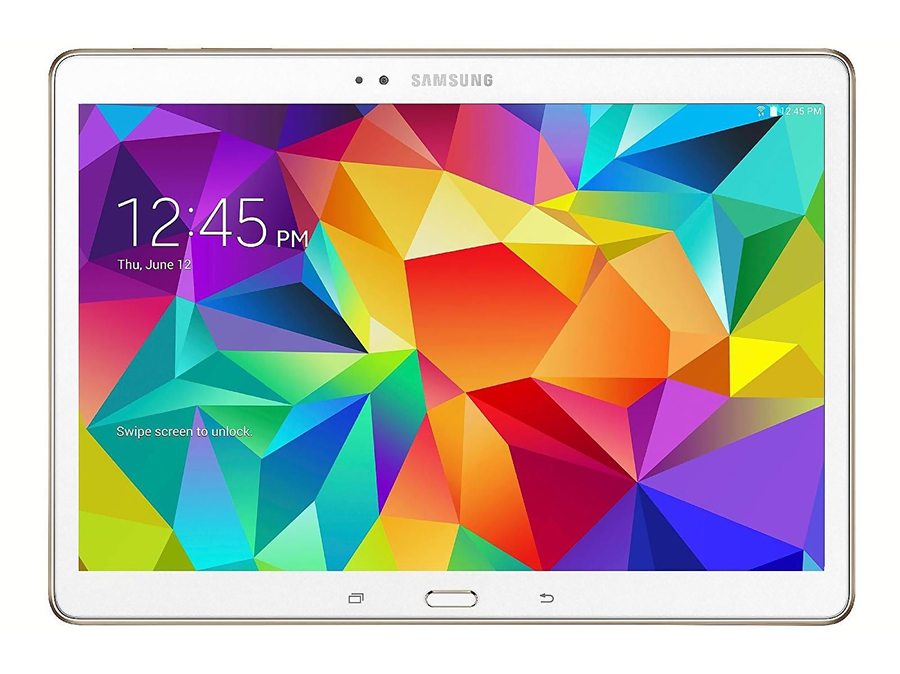 The 10.5-inch version of the Samsung Galaxy Tab S is arguably the finest Android tablet for entertainment currently available. The exceptionally sharp AMOLED screen delivers rich and vivid colours with deep contrast, making it perfect for movies, TV shows, and gaming. It also manages all this in a thin, lightweight design.
Specifications
The 10.5-inch Galaxy Tab S offers an AMOLED display with 2560x1600 resolution and a 288 ppi pixel density. It is powered by the same 1.9GHz quad-core CPU and additional secondary 1.3GHz quad-core CPU that is used on the Galaxy Note 10.1 as well as 3GB of RAM. There is an 8 megapixel rear camera and 16GB or 32GB storage capacities are available.
---
Conclusion
There is now an Android tablet to suit most needs and almost any budget, and the five models suggested above are sure to make an excellent gift this Christmas. It is recommended that prospective buyers research these models further before coming to a final decision.