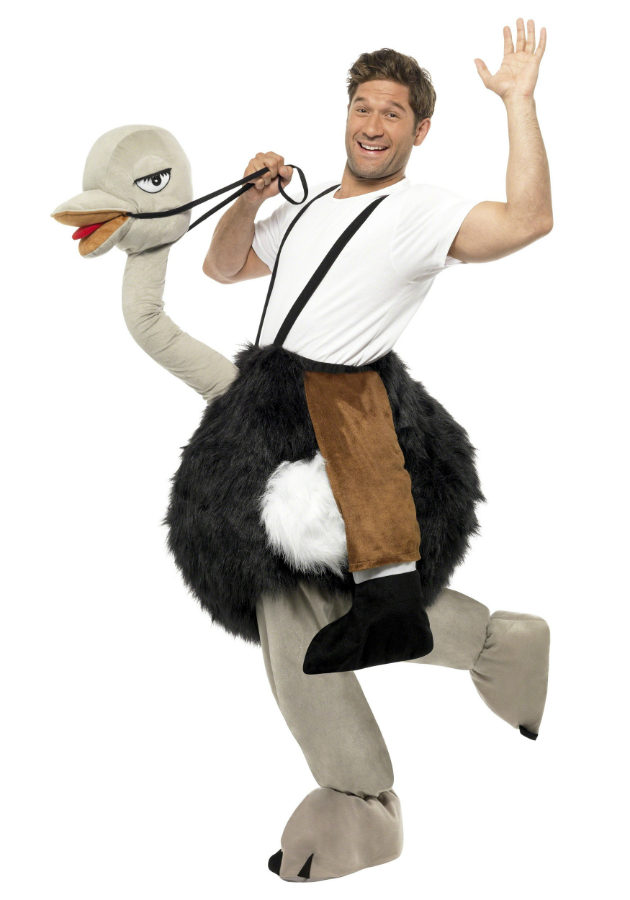 Though they are worn mostly during Halloween, costumes are a great way to add colour to any party or event. The custom of wearing masks and costumes goes back centuries, and in many cultures originated from religion. Today however, costumes are worn for fun. Buyers have many choices when it comes to costumes. An evergreen favourite is animal costumes.
From pyjamas to full-fledged costumes, buyers can choose costumes featuring a wide range of animals, both real and imaginary. Most animal costumes are suitable for both men and women, and buyers can also find many designed for children. Animal costumes are available in both brick and mortar stores, and online. Before choosing a costume, buyers should know what types of animal costumes are available, what to look for in an animal costume, and where to buy the best animal costumes.
Horse-inspired Animal Costumes
Horse costumes are available in many different sizes and shapes to suit all ages. Most costumes come with a hood. In some costumes, the hood is designed to flip down and cover the wearer's face. Some large horse costumes are designed to be used by two people.
Dog-inspired Animal Costumes
Dog costumes are popular choices, especially for children. These costumes are usually designed to be worn by one person, and are available in a range of sizes, colours, and designs. Designs range from cute household dogs to spooky dog skeletons. Buyers with a shaggy friend can also find a wide range of dog costumes designed for dogs.
Rabbit-inspired Animal Costumes
Rabbit costumes come in a range of designs that can suit both men and women. While some costumes resemble cartoon characters (such as Bugs Bunny), others can be more realistic. Some rabbit costumes include accessories like carrots to complete the costume. Rabbit costumes are usually white in colour, but may include other colour highlights.
Lion-inspired Animal Costumes
Lion costumes usually feature male lions because their mane makes them easily recognisable. However, the costume can be worn by both men and women. This type of costume may be designed to work well both when wearers are on their feet or on all fours. Some lion costumes feature famous lion characters, such as the cowardly lion from "The Wizard of Oz".
Dolphin-inspired Animal Costumes
Featuring the loveable creature of the sea, dolphin costumes can be worn by children and adults of both sexes. Available in different sizes, these costumes are usually blue in colour. Like other animal costumes, they include a mask, body suit, gloves, and shoes.
Chicken-inspired Animal Costumes
Buyers can choose from a wide range of models when it comes to chicken costumes. These include roosters, hens, and even little chicks for children. A standard chicken costume can include a bodysuit with a feather-like appearance, shoes that look like chicken feet, mitts, and a mask.
Gorilla-inspired Animal Costumes
Gorilla costumes range from funny to very realistic. Simple gorilla costumes consist of a bodysuit and a mask, while more realistic ones include a chest plate to replicate the strong muscles of the ape. Gorilla costumes include gloves and shoes that replicate the appendages of a real gorilla. Like the gorilla, most of the costumes are black in colour, but some colourful options do exist.
Kangaroo-inspired Animal Costumes
Buyers can choose from different types of kangaroo costumes. Some costumes are designed as pyjamas for children, featuring an open hood and a pouch for a fluffy kangaroo toy. More intricate adult versions feature padding on the legs to better imitate a kangaroo's stance, a large pouch that can sometimes even hold a child, boots, gloves, and a mask.
Bear-inspired Animal Costumes
There are many different bears in the world, and it is no different when it comes to bear costumes. Buyers can choose from tiny, cuddly teddy bear costumes for toddlers, to large realistic bear costumes for adults. The costumes are available in a range of colours, mostly related to the type of bear costume. For example, a polar bear costume is usually white, while a panda costume features the panda's distinctive black and white coat. Buyers can also find costumes of popular bear cartoon characters such as Kung Fu Panda.
Cow-inspired Animal Costumes
Domestic animals are popular subjects for animal costumes, and cows are no exception. Cow costumes can be a full bodysuit with a mask, or a suit complemented by accessories for the wearer's head, such as horns and a cow nose. Some large costumes are designed to be worn by two people.
Bees-inspired Animal Costumes
Though they are insects and not animals, bees are a popular subject for animal costumes. Bee costumes are available in a wide range of sizes and designs, some suitable for children, some for women, and some for both men and women. Most bee costumes feature the yellow and black stripes of the bumblebee. Many include accessories including wings and antennae.
What are Kigurumi Costumes?
Kigurumi costumes, also known as "disguise pyjamas" are full-body pyjamas with hoods styled after animals or cartoon characters. Unlike performance costumes, Kigurumi costumes are made of thin material and resemble normal clothing. Wearers' faces are uncovered. The pyjamas feature a range of characters based on cartoon characters, and also animals considered cute, such as cats, dogs, and rabbits.
Factors to Consider when Buying Animal Costumes
Unlike many other costumes, animal costumes cover almost the entire body. Buyers should check to see that they are not allergic to the costume material. They should also ensure that the fabric allows air in and out easily. This allows wearers to stay in the costume for longer periods of time without getting uncomfortable. Buyers should also confirm that the costume is the right size.
Finding Animal Costumes on eBay
Buyers can easily find animal costumes online on eBay. To quickly find the costume they are looking for, buyers can search for a phrase using the search bar on eBay's home page. The search function is available throughout the site. For example, a search for "White polar bear adult costume" lists all the available white polar bear adult costumes currently available on eBay.
Buyers can narrow search results down by choosing from different criteria including the size of the costume, the gender it is made for, and its price range. Before deciding on a costume, buyers must review the seller's return and exchange policy. This information is readily available on the item page. Buyers can also ask sellers any questions they may have regarding the costume. Buyers can also browse for deals on eBay, many of which include clothing.
Conclusion
Costumes have been a part of our culture for many centuries. Today they are worn for fun, mostly during Halloween. However, they can also be worn at costume parties, games, or even at home. Some of the most popular costumes are animal costumes. Buyers can choose from a wide range of animal costumes, since there is a costume for almost every animal that exists. Whatever the animal, buyers can find different styles of costumes.
Many costumes feature famous cartoon characters, while some are designed to be much more realistic. Some gorilla costumes, for example, come with chest plates that mimic the muscles of a gorilla. Kigurumi costumes are another popular type of animal costume designed to be worn as pyjamas. When buying costumes, buyers should ensure that they are not allergic to the costume material, and that the size of the costume is correct. Buyers looking for animal costumes online can find them easily on eBay.
animal costumes|kigurumi costumes|gorilla costumes|lion costumes|best animal costume