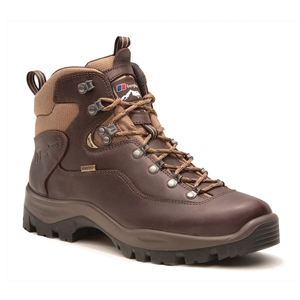 Boots are often favoured over shoes especially during winter and when any demanding outdoor activities, like trekking, are involved. Although there are plenty of boots on the market for all purposes, from workwear to casual wear, men with narrow feet sometimes find it difficult to get a good pair of boots that fit them well. But with the proper information, buyers should have an easy time shopping for boots that fit properly and are suitable for the planned activities.
Some information on the features of the best boots for men with narrow feet, according to popular backpacking magazines and trekking blogs, as well as examples of brands and models, can help buyers make an informed choice. These boots are suitable for a variety of activities including walking and hiking. They can also keep one's feet warm, and may be suitable for use in winter. Buyers can find these boots from most major shoe and outdoor activity gear outlets, but they are also widely available online, such as on eBay.
Choosing the Right Men's Boots
Choosing the right pair of boots is more than just about deciding on the size. Buyers should also know what they want wear the boots for, and how much they want to spend on a new pair. One consideration to make when buying boots is to decide on the cut. Buyers can choose from low-, mid-, and high-cut boots, with each cut suitable for different environments and activities, as outlined in the table below.
| | |
| --- | --- |
| Type of Boot Cut | Recommended Use |
| Low-Cut | Best for lightweight travel and for trekking on maintained trails |
| Mid-Cut | Good for trips while carrying moderate loads |
| High-Cut | Suitable for hiking off-trail and for carrying heavy loads |
Most buyers only need either a pair of low- or mid-cut boots as these boots work well on flat surfaces and simple trails. However, those who regularly hike on very rough trails should get high-cut boots. By choosing the right kind of boots they need, buyers can be sure that their feet are always comfortable and protected from the elements. These three kinds of boots are also available for buyers with narrow feet, so they should be able to find the right boots no matter what their needs are.
Vasque Breeze GTX Narrow
Vasque Breeze GTX boots are very lightweight and have mesh throughout the upper for ventilation. These boots are designed to be comfortable and non-restricting, so buyers can wear them for a number of functions. Besides just going hiking, buyers can also wear them on weekend trips. The Vasque Breeze GTX is available in wide and narrow variants, so men with narrow feet should be able to wear these boots and walk around comfortably.
Although these boots have mesh uppers, buyers can wear them during any season, including wet. The boots also provide good support for the feet and can be worn for long periods without feeling fatigued. The editors of Trailspace.com like the Vasque Breeze GTX narrow because these boots fit great and provide good value for money.
La Sportiva Thunder II GTX
Thunder II GTX from La Sportiva is the successor to the well known Thunder GTX. Although these boots are considered to be of medium width, they should be comfortable for men with narrow feet as well, especially if the boots are worn with thick hiking socks. The boots have a mid-cut design with Gore-Tex lining for excellent comfort and protection. Buyers can benefit from these boots the most when they go hiking since the boots have very good traction on any surface and are water resistant. However, the boots also look good when paired with khakis or cargo pants. The La Sportiva Thunder II are also flexible enough that they require close to no break-in period.
Alt-Berg Mallerstang Walking Boots
Alt-Berg has a lot of experience in manufacturing walking boots, and its Mallerstang boots do not disappoint. Interestingly, these boots are available in five widths, so buyers with all feet sizes can choose the pair that fits them best. Mallerstang boots have a military design and look very sleek, making them perfect for those who do not like flashy or colourful boots. They have a water resistant Anfibio leather on the outer surface, and soft padding inside. Therefore, these boots can keep anyone's feet dry and comfortable. They are also high-cut, with a stiff midsole for good support. Overall, Alt-Berg Mallerstang boots are great for walking on all terrain, especially mountains, and are comfortable for feet of any size.
Vasque Wasatch GTX
Wasatch boots provide excellent comfort for men with narrow feet. Like other boots with GTX in their names, the Wasatch GTX has Gore-Tex and are very comfortable to walk in. They are waterproof, flexible, and keep feet comfortable in any weather condition. These boots are suitable for use on moderate to rough trails, as they can handle quite a punishment. The uppers on these boots are of very high quality and can last long if well taken care of. However, the soles tend to wear out prematurely, and buyers may find it annoying. Overall, the Vasque Wasatch GTX are quite affordable, and offer good protection and comfort for narrow feet.
Kamik Conquest
Kamik Conquest are winter boots, so they work best in cold weather. These are high-cut boots and can provide superb comfort and warmth during winter. These narrow boots from Kamik are also true to their sizes, so narrow-footed buyers should be very satisfied with the fit these boots provide. The leather on the boots is of medium thickness, making them flexible and, thus, very easy to walk in. They also have sufficient cushioning inside for good insulation and comfort. For buyers who just want a pair of comfortable boots for walking around town, buying Kamik Conquest boots is definitely a good decision.
How to Buy Boots for Men with Narrow Feet on eBay
To buy a pair of boots on eBay, you first need to search for them. You can do this just by typing your keywords into eBay's search bar, and search for 'narrow men's boots' or other relevant keywords. eBay has a long list of boots available, so make sure you read their descriptions closely before you select the pair of boots you want to buy.
To cut costs on your purchase, you can look for products from local sellers, or even visit the eBay Deals page. On eBay Deals, you can find many boots with discounts and promotions. After selecting the boots you like, remember to check all the details including the colour, size, and price of your boots. It is also good to buy from a seller who has a return policy, so that you can return the boots if they do not fit.
Conclusion
No matter what a buyer needs a pair of boots for, it is important to ensure that the boots fit well. After all, ill-fitting boots can be uncomfortable and increase the chance of an accident, especially when hiking off-trail. For men with narrow feet, it is sometimes challenging to find well-fitting boots. However, there are plenty of narrow boots suited for various activities.
Among the best boots for narrow feet are Vasque Breeze GTX, La Sportiva Thunder II GTX, Vasque Wasatch, Alt-Berg Mallerstang, and Kamik Conquest boots. These boots are designed to provide a snug fit, and are made of very high quality materials. They offer great performance, comfort, and safety. Furthermore, they can also last for many years if properly cared for. They are easily available from shoe stores and eBay, so buyers should have no problem finding a pair they like.
Men's Boots|Men's Narrow Feet Boots|Vasque Breeze GTX|La Sportiva Thunder II GTX|Alt-Berg Mallerstang Walking Boots