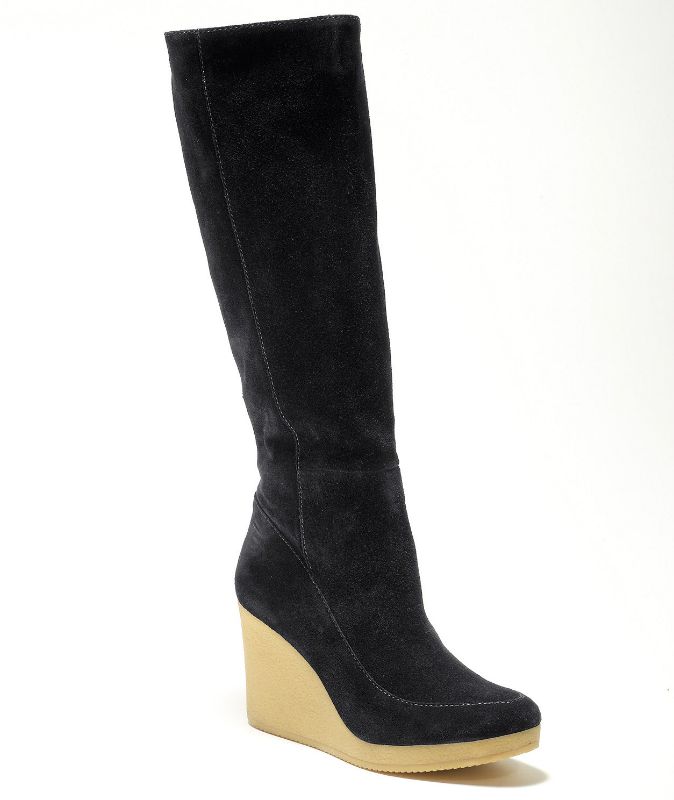 As young children, many dream of the day when they grow taller. Kids are obsessed with their own growth often asking to be measured to see if that are, in fact, catching up to Mom and Dad. However, there comes a point in some people's lives when they are 'tall enough', and for women especially, surpassing this mark is sometimes a nightmare when it comes to women's fashion.
Boot shopping for tall women therefore means balancing the realities of their figures with the utility and look of boots. Success depends on knowing what is available and how to wear it, as well as making special considerations aimed at tall women. One of the factors that buyers need to consider is boot types in relation to heels, in addition to other aspects.
Types of Boots
Although many tall women may feel self-conscious about wearing boots, or any kind of footwear with heels, the truth of the matter is that there are no 'best' boots for tall women. Like any fashion choice, the key to success is in confidence. Tall women generally have long legs, and boots and heels accent that feature. Therefore, the best bet that tall women have when wearing boots is to do so without guilt.
However, that is not to say that putting on a pair of boots makes a tall woman look great. She still needs to pay attention to the type of boots she is wearing and how best to wear those boots. In general, that means considering boots according to the type of heel they have: regular heels, wedges, or flats.
Heeled Boots
The prospect of adding too dramatically to one's height as a tall woman may be quite intimidating, especially if one has a partner who is the same height or who is shorter. However, smaller, kitten heel boots produce the same elongating effect of the legs without adding much to a woman's height. In fact, kitten heels are less than 5 cm tall.
Boots with heels are also a great choice because they offer a great deal of diversity in terms of fashion pairings. The smaller kitten heels are great for work environments and also comfortable enough to wear when running errands or doing other more active tasks. Anything from ankle boots with pants to longer boots with dresses and skirts work with this heel height.
Wedge Boots
Unlike traditional heels, wedges tend to detract from the illusion of 'lift' from boots' added height. This either works in favour of or against tall women. The slight lift adds to the feminine feel of boots, which boosts confidence, but too much height causes the same issues as with traditional heels.
Wedges tend to rise the feet gently rather than at the sharp incline typical of heels, which makes these boots ideal for walking and work. They may not be fancy enough, however, for wearing out. Wedge boots, unlike traditional heels, are best worn high up the calves and below the knees. Mid-calf wedge boots simply look awkward because of their boxiness. The same is said of ankle-length wedge boots, which are also hard, if not impossible to find.
Flat Boots
Flat boots have made a fantastic recovery in the fashion scene of the 21st century including such favourites as riding boots and Uggs. This resurgence is thanks, in part, to flat boots' versatility and comfort. Unlike wedge boots and heeled boots, flat boots add little to no height, making them ideal for tall women who want to showcase their long legs by highlighting them with boots.
The comfort of flat heels makes flat boots excellent for shopping trips as well as work. They pair nicely over pants or with tights and/or leggings and a skirt or dress. Avoid wearing flat boots under pants since they virtually disappear, ruining any positive effect they have on accenting the legs.
Boot Buying Tips
Knowing the types of boots that are available for tall women is only a start. Because regardless of who is shopping for clothing or footwear or what a person is shopping for, it is important to make personalised choices that take into account each woman's lifestyle and economics. Thus, evaluation time ensures that the time and money spent buying boots for tall women is not wasted.
Boot Size
One special point to keep in mind when looking for boots for tall women is the size of the boots themselves. However, this size is not limited to the actual number on the soles of the boots, but also other factors that may impact tall women differently than shorter women. The length of the boots, for example, may be stated as 'knee high' without regard to the relative length of one's calf. Especially amongst tall women with long legs, taking a precise measurement of calf length and comparing that to the description of the boots is essential to ensure that the fit and look desired is achieved.
Similarly, many tall women are also full figured. What this means is that they need to pay attention to boot width as well as length. Wide calf boots are popularly available through plus-size retailers, so women simply need to know if they require such an option. They should keep in mind that, relative to shoe size, 'average' calf width is between 400 mm and 450 mm, a wide calf is between 415 mm and 460 mm, and an extra-wide calf is between 425 mm and 470 mm. Some brands of boots even offer larger widths as well.
The Three P's
As should seem obvious at this point, there is no one best pair of boots for tall women, but rather a variety of options that are appropriate for different events, outfits, and lifestyles. Therefore, successfully buying boots means taking time to review what are known as the 'Three P's' of fashion: purpose, pairings, and price. They are explained in the table below.
| | | |
| --- | --- | --- |
| The Three P's | Questions to Consider | Conclusion |
| Purpose | Where to wear the boots? Work? Play? Casually? | There are literally dozens of boots on the market, so tall women need to narrow down options by function |
| Pairing | Which outfits to wear with the boots? Pants? Skirts? Dresses? | Different boot heights are more appropriate for each type of clothing |
| Price | How much to spend? | Spending more money generally means looking for more 'classic' styles, whereas lower amounts are best spent on current trends |
Because tall women are sceptical about their ability to wear boots, taking time to do a basic evaluation of needs before beginning the shopping process is important. The best boots for tall women are ones they can wear confidently, so they must make sure every pair they purchase conforms to their definition of the Three P's.
Buying Boots for Tall Women on eBay
Boots are a popular fashion choice which means that there are many places in which to buy them. However shopping with eBay is a great way to save time in the buying process, the site even features daily deals designed to save buyers money.
Get started by registering for an account, which is quick and allows buyers to save their searches, access recommendations, and save time at checkout with saved billing and postage information. Searching the website is also a breeze since there is a general search bar on every page that returns thousands of results with a few keywords. However, to save time, buyers should remember to use specific search terms such as size, colour, and fabric in their search.
Conclusion
A great pair of boots, or two or three, are a fantastic addition to any woman's wardrobe regardless of her height. However, tall women are often hesitant to put on anything that draws attention to their height and stature, which makes finding the best boots for tall women such a challenge.
However, knowing about the different types of boots and how to wear them, as well as taking into account special sizing considerations, and the Three P's of fashion, makes the process far easier to complete. In addition, knowing how to shop online with eBay as a way to save money and taking advantage of great deals is the ultimate way to get a great pair of boots for tall women.
Women's Boots|Ankle Boots|Flat Boots|Wedge Boots|Wide Calf Boots