The surge in popularity for DSLRs and mirrorless cameras, as well as rapid advances in smartphone camera technology, has led some to prematurely declare the death of the digital compacts. However, competition between manufacturers is fierce and there are still options available. With a bit of careful research, it is possible to find one with excellent image quality and fully adjustable manual control settings. Here is a list of the top five 2014 compact cameras to consider .
1
Fujifilm X100S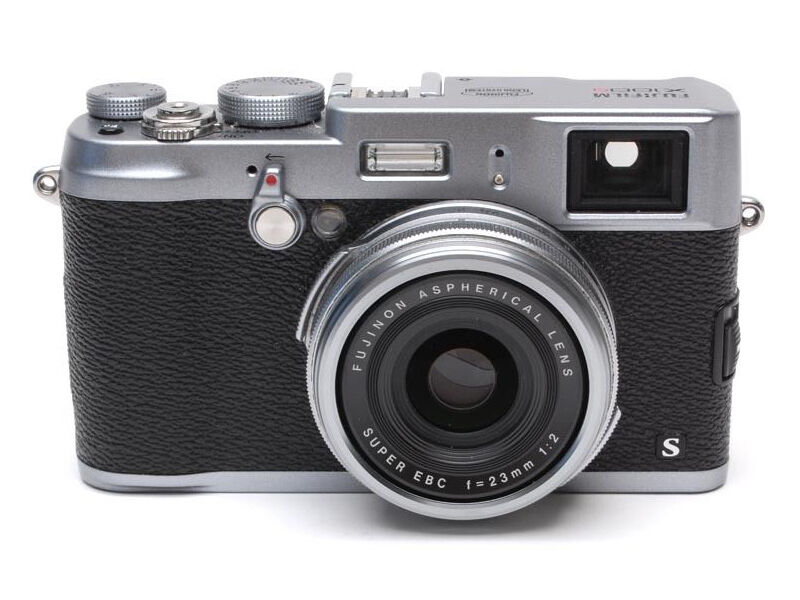 The Fujifilm X100S is a compact, lightweight, retro-styled camera. It comes with a 35mm (equivalent) f/2.0 lens and 16mp APS-C sensor, which provides exceptional image quality that is a match for most mid-range DSLRs. Fujifilm has included a contrast-detection AF and hybrid phase system in the X100S, making it a fast and reliable photography tool. The shutter is virtually silent and it includes a hybrid electronic and optical viewfinder for use in all conditions.
Its discreet size and 35mm cropped focal length makes the Fujifilm X100S ideal for street photography and portraits. While it certainly isn't the cheapest compact on the market, very few other models can match its sharp image quality and perfect colour rendition in such a small package. The f/2.0 lens is perfect for capturing a shallow depth of field to give nice blurry out of focus backgrounds.
---
2
Sony RX100 II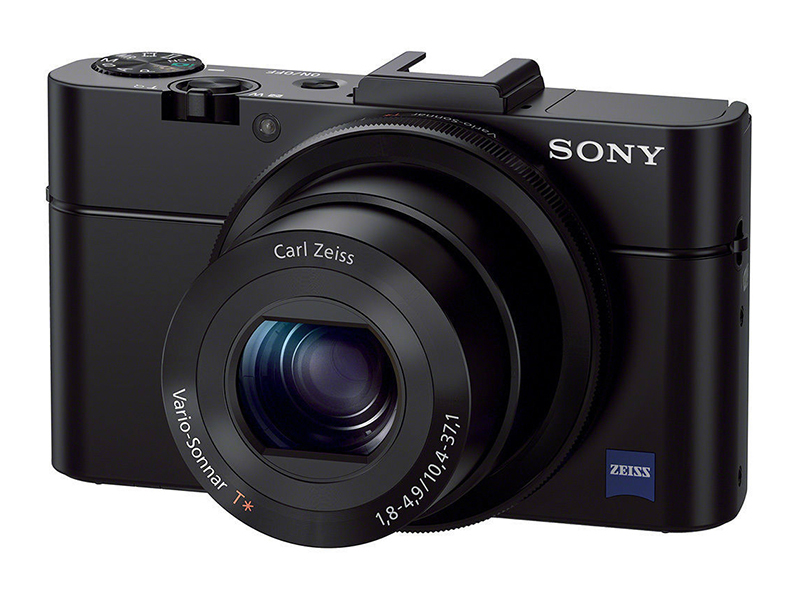 The RX100 II is an updated version of Sony's flagship compact camera. This sleek and stylish compact features a large 20mp resolution back-illuminated CMOS sensor and continues the trend of excellent Sony compact cameras. The Carl Zeiss optics cover an equivalent 35mm range of 28-100mm, which isn't the widest length compared to the competition. However, where it shines is with its maximum wide aperture of f/1.8 at the 28mm focal length narrowing to f/4.9 at the telephoto range.
The RX100 II provides outstanding image quality in all conditions. It is solidly built in an aluminum finish and the rotating flip-out screen is a useful feature. It is capable of producing exceptional images in low light conditions and provide nice shallow depth of field.
---
3
Samsung Galaxy Camera II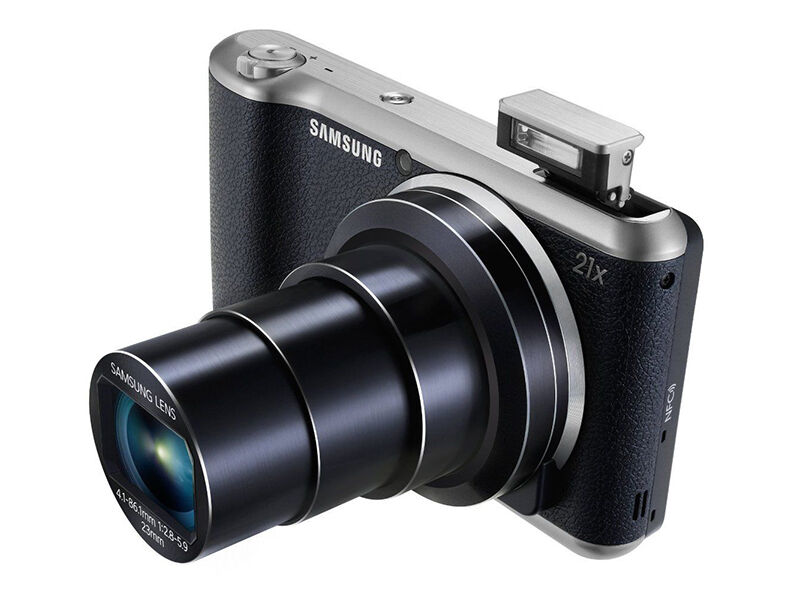 The Samsung Galaxy Camera II won't win any awards for having the best image quality, but it's a revolutionary camera nonetheless. The inclusion of Android OS blurs the line between smartphone and compact camera. The makes the camera by far the easiest point and shoot device to take pictures with and then quickly share them. Users are able to install apps from the Google Play Store such as Instagram and Dropbox, and they can also take advantage of photo editing software within the camera.
One way of looking at the Samsung Galaxy Camera II is as a high-end smartphone equipped with a 21x optical zoom camera attached to the front. It may not have the sharpest image quality, but it's still a huge improvement from any rival smartphone.
---
4
Canon PowerShot SX260 HS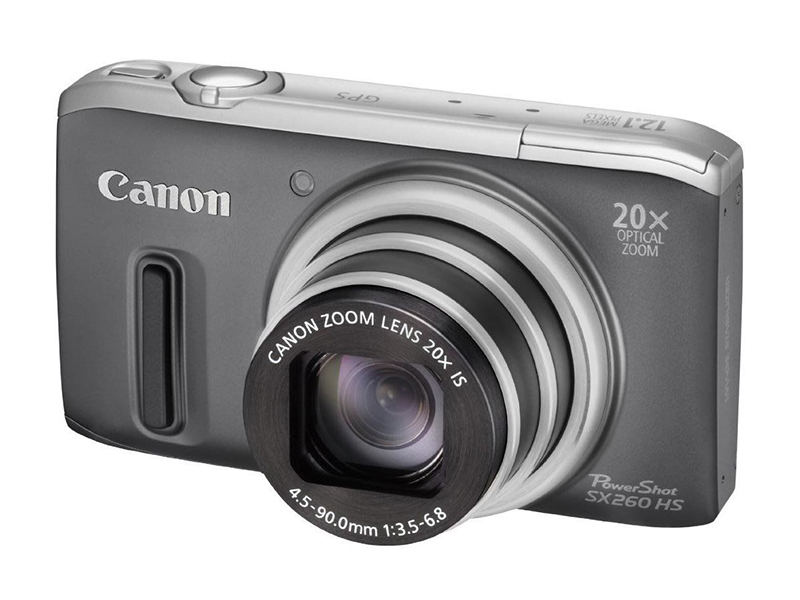 The PowerShot SX260 HS has been around for a while but remains the best option for those on a budget with great prices on sites like eBay. This is because of its excellent 20x optical zoom with built-in image stabilisation to reduce to image blur in low light conditions. It includes a respectable 12.1mp resolution CMOS image sensor, GPS receiver, 3-inch LCD display, and full HD 1080p video recording capability.
The Canon PowerShot SX260 HS is capable of very good image quality considering its low price. It's ideal for use when traveling as the lens has an impressive zoom range of 25-500mm.
---
5
Panasonic Lumix TZ60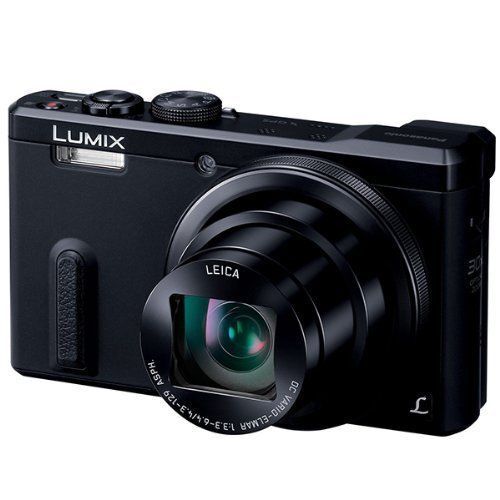 Despite the small size of the Panasonic Lumix TZ60, it manages to squeeze an electronic viewfinder into its tiny body. It's also a great all rounder with fast and accurate auto focus, excellent image quality, and optical stabilisation in the attached Leica lens. There's a 30x optical zoom, which offers a range of 24-720mm and aperture of f/3.3-6.4.
The Lumix TX60 is a solid camera with no obvious weaknesses. It comes at a great value price, which makes it a compelling option for people on a budget who don't want to make any sacrifices.