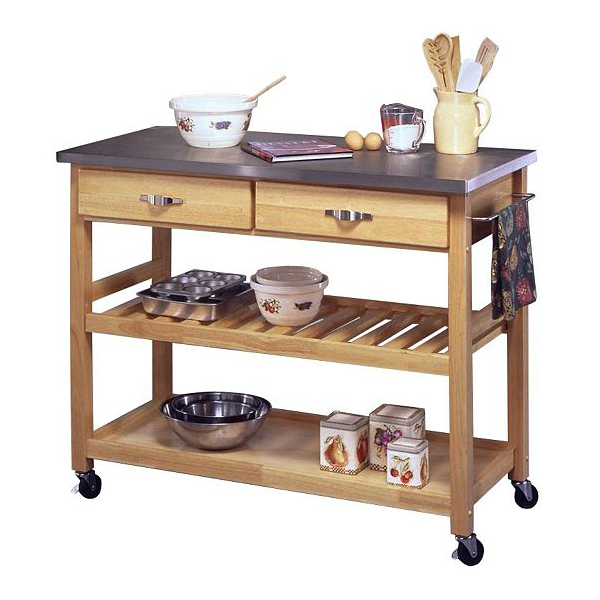 While trends lean toward grandiose kitchens in sprawling spaces, many homeowners need compact kitchens to fit smaller spaces available in their primary homes such as apartments or cottages, secondary kitchens located in more spacious homes containing areas where homeowners entertain, or even in guest quarters.
When researching the best compact kitchen, individuals need to be aware of the components and features of compact kitchens in order to make decisions based on their needs and purposes. Having a list of wants and needs allows the buyer of the compact kitchen to focus on finding the best fit. When shopping for the best compact kitchen, potential purchasers must take into consideration the requirement components, size restrictions, style, and any possible cost restrictions. With these parameters in mind, the purchase of the best compact kitchen is a straightforward one.
What Is a Compact Kitchen?
A compact kitchen is most definitely smaller than a regular kitchen, but the word compact refers not only to the size of a compact kitchen but also to the fact that a compact kitchen is sold as one bundle. Also referred to as a kitchenette, the compact kitchen contains a complete set of basic kitchen appliances including a cooking surface, refrigerator, stove, and countertops. A microwave and dishwasher can also be included, but are not necessarily part of the basic compact kitchen design. The compact kitchen allows those living in smaller spaces to have cooking areas.
The Components of a Compact Kitchen
Compact kitchens have both essential components as well as optional ones. Since compact kitchens provide the basic needs of preparing food, required elements are few. Basic compact kitchens include a cooking range, an oven, a refrigerator, a sink, a cabinet under the sink, and some amount of countertops. Optional components of the compact kitchen are a dishwasher, a microwave, and any additional cabinetry. In the case of several of the elements, particularly the dishwasher or refrigerator, compact versions of these appliances may be used in the place of full-sized options.
The Best Compact Kitchens
There are several versions of compact kitchens available for purchase. The best design for each space depends on several factors including product ratings, personal taste, dimensions, purpose, and price points. Ultimately, however, the purchaser must make the final decision as to which compact kitchen is best suited to his or her specific situation. While buyers contemplate the best compact kitchen to fit their needs, learning about the available options encourages a confident purchase.
Pullman Kitchen
A Pullman kitchen provides a compact kitchen with flexibility. One can hid away the Pullman kitchen behind doors that slide or close, similar to a closet. By being able to shut off the compact kitchen, those short on space can put away their cooking area when hosting guests or when needing more room. Pullman kitchens occupy existing rooms as opposed to having their own separate rooms. While the compact nature of the Pullman kitchen is ideal, it lacks the food preparation space of other kitchens since counters are limited. Dishwashers do not typically come with Pullman kitchens, so clean up requires the use of the sink.
Circle Kitchen
The innovative design of the circle kitchen allows the owner to maximise space by containing all of the elements of the compact kitchen in a cylindrical design. The circle kitchen revolves 180 degrees, allowing the maximisation of space. Circle kitchens are not the most economical option, but offer the advantage of taking up minimal space yet offering the storage, appliances, and counter space of a traditional kitchen with 12 cabinets. When the circle kitchen is not in use, sliding doors hide the contents.
The Bulthaup B-2 Compact Kitchen
The German high-end kitchen company Bulthaup custom-designs each kitchen to fit the intended space. The minimalist design concepts work well with compact kitchen concepts, and Bulthaup's B-2 line contains three elements: a workbench with a sink, one cabinet for tools and pantry storage, and one cabinet that contains the larger appliances such as the stove and refrigerator. The Bulthaup cabinets are available in a variety of woods, while countertops are constructed from stainless steel, wood, or sandstone. As is the case with all custom designs, the Bulthaup B-2 designs are in a higher price range than other compact kitchens.
Acme Kitchenettes
Acme Kitchenettes offer a wide range of options that they can tailor to fit most budgets. Located in New York, Acme makes small kitchens to fit in apartments out of basic materials combined to create all-in-one kitchens. The compact kitchens are already energy-efficient, however, Acme offers a green option as well which is constructed from bamboo. For those potential purchasers of compact kitchens on a tighter budget, Acme Kitchenettes offers several possibilities.
For the best compact kitchen ideas, buyers choose the features that best meet each individual's needs. Considerations include available space, preferred designs, and potential costs.
| | |
| --- | --- |
| Type of Compact Kitchen | Features |
| Pullman Kitchen | Contains all necessary elements of a kitchen; can be hidden behind doors and kept in any room; limited counter space makes food preparation difficult |
| Circle Kitchen | Cylindrical design maximises space; large amount of storage space; may be cost-prohibitive |
| | Custom-designed for any space; simple elements ; may be expensive |
| Acme Kitchen | Many options for compact kitchen configuration; long history of space-saving kitchens; green options available |
When deciding on the best compact kitchen design, shoppers weigh all deciding factors. Purchasing the compact kitchen after research makes for a smooth transaction.
How to Buy Compact Kitchens on eBay
To purchase compact kitchens on eBay, use the general search bar found on most eBay pages and type simple keywords, such as 'kitchen unit'. Next, restrict your search results further by adding keywords to your original search terms, by choosing from suggested categories, or by sorting your search results according to your priority. When you find a listing that fits your needs, read the details carefully. Examine any provided photos and compare them to the written description. If the seller provides information related to the payment and shipping of the kitchen item, pay strict attention to these and make sure you are comfortable with any requirements. Click on the name of each individual seller to be redirected to their feedback page and read comments left by previous buyers. You may contact the seller securely through this page with any questions or concerns about the listing.
Conclusion
There are many reasons that one may wish to purchase compact kitchens. Some need to purchase compact kitchens to fit the small spaces of their primary homes, while others utilise compact kitchens in guest cottages. Finding the best compact kitchen for each individual's available space and specific needs requires time spent researching all available options. Before deciding on which compact kitchen works best, potential purchasers must learn about the best compact kitchen ideas and pick one to fit not just in the dimensions but also the lifestyle of the homeowner. Whether one ultimately decides to purchase a very basic compact kitchen or one with all available conveniences including a drawer microwave and mini-dishwasher, a confident purchase requires knowledge. Those buying compact kitchens appreciate their purchases and enjoy the amenities of the compact kitchen because with proper research, each element fits in the purchaser's needs.
Compact Kitchen|Kitchenette|Mini Kitchen|Microwave|Refrigerator