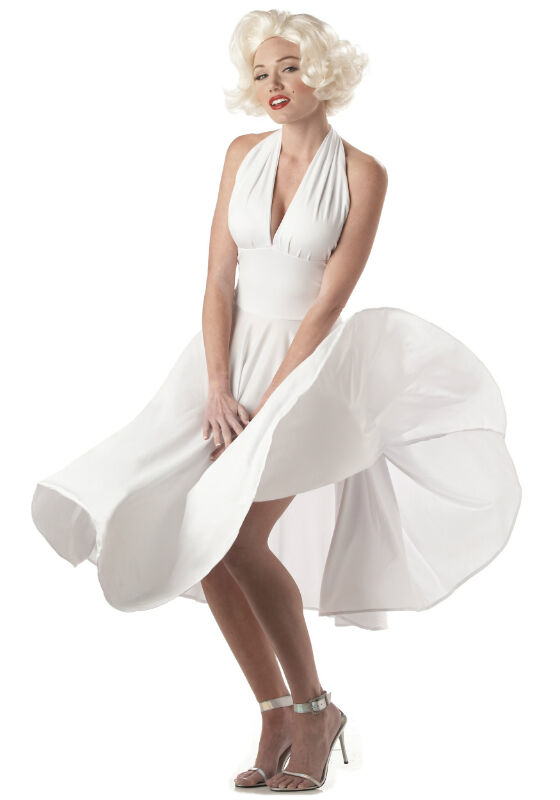 Dressing up in a costume is a popular activity for parties, holidays, and special occasions like film premieres. Unfortunately, costumes are frequently expensive. Women on a budget can utilise a number of style tips, however, to don economical and imaginative women-themed costumes. In some cases, women can combine formal costumes with their own clothing and accessories to produce a unique appearance. Conversely, women can utilise everyday clothes and makeup that they have at home to design a fast and affordable costume. Local department stores carry costumes and related products at certain times of the year. If buyers prefer year-round access to a wide range of costume options, they can visit large-scale retail sites like eBay. Before shopping, women should know which types of costumes do not require a large investment to stay within their budgets.
Vampire Costumes
Marie Claire Magazine recommends that women consider dressing in vampire costumes if they want a quick and affordable way to create a character for a costume party. Vampire costumes often retain design elements associated with medieval dress and include fabrics dyed in red or black hues. This styling matches the cultural associations people have for the classic vampire story about Count Dracula, but many modern vampire stories feature vampires in more contemporary dress styles. If women choose to pursue the looks of a modern vampire, they can dress in their own clothing, wear fangs, and apply makeup to achieve an undead and blood-thirsty appearance.
Zombie Costumes
Zombie costumes are another inexpensive choice for women because zombies are not associated with a specific character from literature or films. Instead, zombies must look haggard and in a state of decay to seem authentic. Women with extremely limited budgets can dress in their old clothes and use makeup to appropriate a decomposing body condition. Once dressed as a zombie, the appropriate haltering body movements are all that is needed to assume a frightful zombie character.
Themed Zombie Costumes
Although zombies are not associated with a particular fictional character, women can use a number of accessories or clothing pieces to create a themed zombie costume. Often, the costume elements they need are recycled items from their wardrobes.
| | |
| --- | --- |
| Zombie Costumes Themes | What to Use |
| Wedding party zombie | Old bridesmaid dresses, veils, and dead flowers |
| Nurse zombie | Nurse uniforms, scrubs, and any medical devices available like thermometers or stethoscopes |
| Cafeteria lady zombie | Aprons, cooking utensils, and disposable gloves |
| Female pirate zombie | Pirate hat and plastic sword |
Female buyers on a budget can also opt to create a zombie character based on popular professions if they have any work-related accessories available. This allows women to limit the items they must purchase to create a zombie costume while still developing a unique zombie-themed character.
A Bunch of Grapes Costume
Glamour Magazine advises women with limited funds and time to consider attending a costume party as a bunch of grapes. To create the grape costume, buyers purchase balloons in purple, green, or red colours. Once inflated, these balloons represent the grapes. Women should choose to wear shirts to match their balloon colours and attach the balloons to the shirt using small safety pins. After adding sprigs of artificial leaves to the hair, the grape costume is finished.
Famous 1950s Women Costumes
The 1950s produced a number of female style icons that are readily recognisable around the world. Which famous 1950s woman is a more appropriate costume choice depends on the clothing and accessories a woman has in her closet.
Marilyn Monroe
Marilyn Monroe costumes rely on women wearing both the platinum wig and the makeup style that the Hollywood actress popularised in the 1950s. To recreate Monroe's makeup, women need black eyeliner and vibrant red lipstick. Women can also paint Monroe's signature mole mark on the lower apple of their left cheek. Because Monroe had a curvy body type, women may need to add padding under their clothes if they wish to mimic her silhouette. Two iconic dresses previously worn by Monroe consist of a pink, floor-length evening gown from "Gentlemen Prefer Blondes" and a white, halter-type dress from "The Seven Year Itch".
Audrey Hepburn
Glamour Magazine suggests that women who need a quick and affordable costume option consider dressing as Hollywood style icon Audrey Hepburn. To approximate Hepburn's most famous character, Holly Golightly from "Breakfast at Tiffany's", women can wear a tank-top style black evening gown and long black gloves. Adding a chunky pearl necklace and cigarette holder mimics Hepburn's characterisation.
Sexy Bird Costume
Cosmopolitan Magazine suggests that women on a budget create an inexpensive sexy bird costume using a number of feather boas. To reproduce the costume, women wrap the boas around a loose-fitting, spaghetti strap dress made from lighter materials and attach the boas with safety pins or thread. To decorate their faces, women apply makeup or feather masks. Tights and long gloves complete the costume.
Cowgirl Costume
Western-themed costumes are affordable to recreate if women incorporate some everyday fashions into their costume designs. Cosmopolitan Magazine recommends a cowgirl character, particularly if women want to go as a pair with a male partner to a costume event. Gingham, suede, brown or tan leather, and denim clothing items fit perfectly into a cowgirl costume, so women can scour their wardrobes for any clothing pieces that include these fabrics. A cowgirl hat and bandana adds the finishing touches to the clothing part of the costume. Items often found in Western settings, like ropes or holsters, expand the authenticity of the Western theme.
Mime Costumes
Glamour Magazine posits that mime costumes are one of the most inexpensive and quick costume options available. To begin the costume, women simply need a long sleeve black shirt and black trousers. White face paint creates a pale complexion and black eyeliner defines the eyes with a thick line. If women would like to add a few more elements, like a corsage or suspenders, they can, but the basic mime costume consists solely of the black clothing and white and black face decoration.
Buying Women's Costumes on eBay
Because eBay carries a large selection of costumes and related accessories, women on a budget can find purchasing options that are affordable when they visit the site. Buyers can also find inexpensive costume options in eBay Deals ' Women's Clothing section. To locate items quickly, buyers can type distinct keywords, like "women ' s princess costume", into eBay's search field. eBay then generates a selected list of keyword-related options that can be sorted by size, price, or condition. Since many costumes on eBay contain multiple costume pieces, buyers should read product details carefully to be sure that they know what is included in each purchase. Women should also remember to see which types of costume accessories are available on eBay so that they can personalise their costumes.
Conclusion
Dressing in costumes is popular at a number of social events that occur throughout the year. Women on a budget can have difficulty finding affordable costume options, however. To make the most of limited funds, women can choose costume types that allow them to incorporate both formal costume pieces and everyday items into a costume's creation. Well-known horror figures, like vampires and zombies, inspire the development of affordable costumes, particularly if women choose to keep their costume characterisations simple. Designing fanciful ensembles that represent a bunch of grapes, a bird, or a mime includes common household items. Posing as famous Hollywood actresses, like Marilyn Monroe and Audrey Hepburn, permits women buyers to repurpose clothing and jewellery pieces. Luckily, eBay offers inexpensive costume options that can help women stay within their budgets.
Women's Costumes|Vampire Costume|Zombie Costume|Budget|Costume