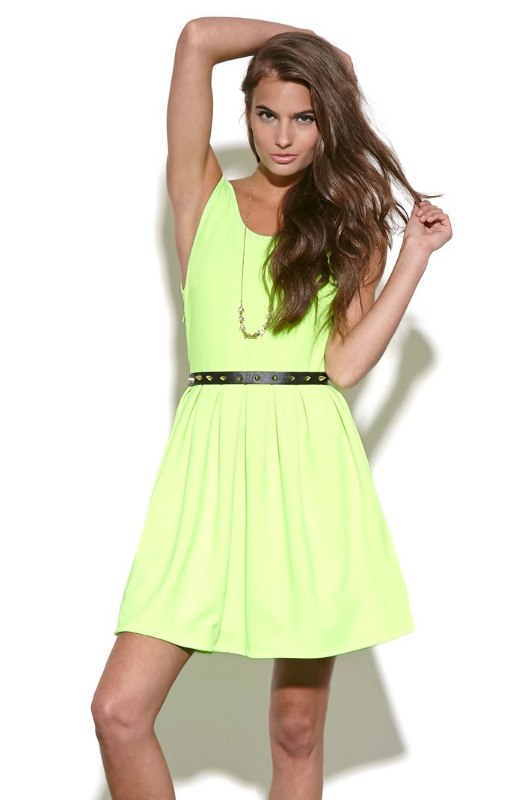 There are many tall women in the world, but seemingly not enough styles and designs to meet every woman's fashion needs. Contrary to popular belief, not all tall women have the same size and dimensions. After all, when people think of tall women, they think of slender models strutting down the runway. The truth is that there are many types of tall women, and not everyone is built like a supermodel. Furthermore, being tall comes with its own set of problems, especially when it comes to finding a
dress
that fits well.
It is easy enough to find a dress while shopping in a clothing store, or online via websites like
eBay
, but there are several factors about buying a woman's dress in a tall size that a shopper needs to know about prior to making a final purchasing decision. When it comes to shopping for a dress, tall women need to examine the length of the hem, the length of the sleeves, and the proportions of the dress, along with several other factors, in order to get a piece that looks lovely no matter the occasion.

Tall Women and Problem Areas
Tall women come in many different shapes and sizes. There are tall women who are a size 0, and there are others who are a size 10. They also come in different body shapes, for example some tall women are top heavy while others are bottom heavy. One thing they all have in common is that they are tall, and therefore there are several areas to watch out for while finding a great deal on a nice
dress
.
The Legs
People's legs tend to be in proportion to the rest of their body. In regards to tall women, this does not mean that their legs are too long, but it does make them look significantly longer than the legs of a short woman. At certain times, such as a night out at the club, a woman might want to dress to accentuate this feature. However, it becomes a problem when picking out a dress to wear to a formal occasion, to church, or even to work. A dress that seems to hang to the knees on a short woman might easily come up to mid-thigh on a tall woman.
The Arms
Another common problem area for taller women searching for dresses is the arm length. Again, tall women tend to have longer arms that short women. This creates the same issue as finding a dress with a proper length. Long sleeves that cover the arms of a short woman often end up somewhere between the elbow and forearm of a tall woman.
The Torso
Tall women have another issue with their torso. Again, this body part is long in comparison to shorter women. Also, for very tall and bony women, the torso appears very long indeed. It is important to look for a dress that breaks up the torso.
Best Dresses
Now that the common problem areas are understood, it is time to look for the best dress. Before dress shopping, a woman first needs to know her size. Measure the bust around the widest part of the chest, and the waist around the narrowest part of the torso. Measure the hips at their widest part.
| | | | |
| --- | --- | --- | --- |
| AU Size | Bust (cm) | Waist (cm) | Hips (cm) |
| 6-8 | 81-83 | 61-63 | 86-89 |
| 8-10 | 83-89 | 63-68 | 89-92 |
| 10-12 | 89-96 | 68-75 | 92-99 |
| 12-14 | 96-103 | 75-81 | 99-106 |
| 14-16 | 103-107 | 81-86 | 106-112 |
These are average
dress
sizes. Certain manufacturers follow different sizing options. Also, tall women need to also examine the hem of the dress. On most women, the hem might be few inches short unless the dress specifically states it is a tall size.
Hem
The hemline refers to how far the dress hangs down from the waist. A
mini
hem means that the dress hangs just below the hips and bares almost the entire leg. Short hemlines come to mid-thigh. Both of these options work for a night out on the town, but not for formal occasions.
Knee length
hems hang just above the knees. Maxi dresses have hems anywhere from just below the knees to
mid-calf
. Finally, a
full
dress hangs all the way down to the ankles. Knee length, maxi, and full work for formal occasions.
Short Skirt Problem
The problem for tall women is that they are simply longer throughout their body compared to shorter women. As mentioned above, this means that the hemline is noticeably shorter. For some dress styles such as the full and maxi, the difference is not very noticeable. While a few inches on a knee length dress may push the hem a bit above the knee, this is still acceptable for work. However, for tall women short dresses often become mini dresses, and mini dresses end up hardly covering anything.
Tall women should steer clear of buying mini dresses unless they are sure the dress is available in a tall size. A short dress usually gives the same effect as a mini dress on a tall woman. For formal occasions, it is better to buy a dress with a slightly longer hem that tends to go a bit higher, than it is to purchase one with a short hem that ends up being too high.
Sleeves
Sleeves
are another common problem for tall women when it comes to picking out the right dress. Sleeves are cut to fit a specific length, and for many women, the slight difference in sleeve length is hardly noticeable. However, tall women have long arms. Therefore, a sleeve that hits most women at the wrist instead hits a tall woman in the middle of her forearm. This makes it seem like the entire dress is too small.
Sleeveless Solution
The easiest way to deal with the sleeves issue is to buy dresses that do not have them.
Sleeveless dresses
are perfect for almost any occasion. Plus, the lack of sleeves means women have one less thing to worry about when it comes to trying on a dress.
Breaking Up the Dress
Another issue tall women have to contend with is finding a dress that does not make them seem taller than they really are. Purchasing a single colour dress that falls straight from the shoulders to the hem gives the illusion of additional height. For many tall women who are already wearing heels, this makes them seem too tall. Fix this by breaking up the dress using several techniques.
Two-Toned Dresses
Two-toned dresses are those that come in two different colours. Usually the top part is a different colour from the bottom. This breaks up the torso and makes the wearer seem shorter. Some dress types have one colour down the front and another on the sides. This trick makes the wearer seem thinner than she truly is.
Belts
Belts are a simple way to break up the torso lines. They work on dresses of any colour, even those that are all one colour. The trick is to buy a belt that is a different colour than the dress. The belt defines the waistline. It makes the body look more proportional, which is what many tall women want. Belts do not need to be large to accomplish this trick, as a thin one works just as well as a wide one.
How to Buy Dresses for Tall Women on eBay
Women who want to wear the latest fashions but do not have an endless amount of money to spend already know that
eBay
is the place to go for great deals. This website has a gigantic collection of women's fashion, including dresses made for tall women.
New
or
used
, it is easy to find the perfect dress at an affordable price by using this intuitive website.
Start off by typing '
dress
' into the search engine found on any one of eBay's web pages. This simple search returns a wide variety of results for many different types of dresses. You need to narrow the search by adding keywords to get the item you want. For example, a tall woman who wants a dress that completely covers her legs should search for '
full length dresses
'. Use this technique to find the right dress length. A search for '
sleeveless full length dress
' returns full length dresses that lack sleeves. Play around with different search combinations until you find a dress that matches what you want.
Conclusion
While many short women envy tall women, the truth is that tall women have plenty of problems when it comes to buying clothing. Dresses in particular prove to be problematic because of three areas: the hem, the sleeve, and the torso. Therefore, when it comes to finding the perfect dress on eBay, there are several tips a woman must follow. Always pay attention to sizing guidelines and if the dress does not state that it is made for tall women, assume that the hemline is slightly higher than it appears on the model.
Stay away from sleeves altogether unless the dress comes with short sleeves. Break up long dresses by selecting two toned options, or by pairing up the dress with a belt. Women who follow all of these tips typically end up with a lovely dress that fits their body shape perfectly without stumbling through the pitfalls of buying the wrong dress.