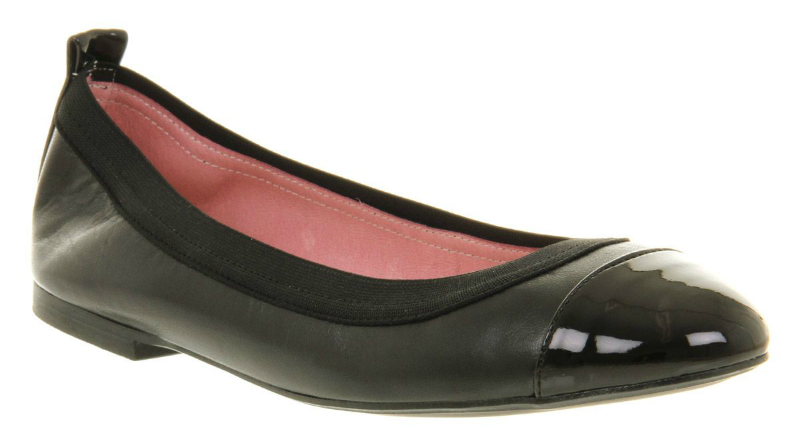 Flats are considered a staple amongst women in the fashion industry. They are versatile footwear, best described as shoes with no heel, ranging in style from casual sandals to leather loafers. Most flats slip on, although some types may feature ties or straps across the foot. Flats are both comfortable and easy to walk in, making them ideal for travelling. In addition, they pair well with a wide array of clothing, including jeans, capri pants, shorts, skirts, and dresses.
When purchasing flats at retailers such as eBay, buyers should consider the various types, learn how to find the right size, familiarize themselves with the different materials and embellishments used for the footwear, and understand the factors that help them to choose the best pair to wear while travelling.
Types of Flats
There are various types of flats, including ballet flats, sandals, and mules. When searching for the best flats, buyers should consider the type of travelling they do with respect to the terrain and environmental conditions.
Ballets Flats
Ballet flats are a popular style with a rounded toe and enclosed back. They come in various designs and may be embellished further with pearls or sequins. This style of footwear is worn by women of all ages. However, buyers should take into account the lack of arch and ankle support provided if they are planning to walk long distances in these shoes while travelling.
Sandals
Sandals come in several varieties, ranging from flats to heels. Flat sandals generally have an open style, exposing most of the upper foot and leaving the toes open, and sometimes the side and back too. Some sandals simply slide on, while others have a strap at the back. Common types of flat sandals include flip-flops and gladiators. Flip-flops are best worn as casual wear, and are perfect for travelling to the beach for the day, while gladiators are more formal and pair well with a summer dress if travelling in a more formal environment.
Mules
Similarly to sandals, mules come in both flat and heeled varieties. The toe region of the foot is fully covered, while the back is left exposed. Some mules have pointed toes, but rounded and square-toed versions are not uncommon. This footwear is generally made of leather, making it well suited for formal travelling.
Finding the Right Shoe Size
Many flats are fairly elastic, making them easy to fit. This means that it is still possible to wear them if the size is not absolutely right. However, consider the distances walked while travelling, as well as the type of flats to ensure that they are not uncomfortable or likely to cause blisters.
To find the proper shoe size, buyers should place their feet flat on the ground and measure the distance from the back of the heel to the toes. This can be done in either centimetres or inches as indicated in the table below. Each foot may have a slightly different measurement, so use the larger size.
| | | |
| --- | --- | --- |
| Women's Shoe Size | Foot Length (cm) | Foot Length (in) |
| | 22 | 8.66 |
| | 22.5 | 8.86 |
| | 23 | 9.06 |
| | 23.5 | 9.25 |
| | 24 | 9.45 |
| | 24.5 | 9.65 |
| | 25 | 9.84 |
| | 25.5 | 10.04 |
| | 26 | 10.24 |
Shoe sizing differs slightly between manufacturers. For the best fit, it is always best to consult a size chart before making a purchase.
Materials and Embellishments for Women's Flats
Flats are ideal for travelling, as they are usually compact, so do not take up much room in a suitcase. Although the overall styles can be simple, there are many ways to dress up an outfit by selecting the right material for the flats.
Canvas Flats
Canvas flats are made of a coarse fabric, which makes them more casual. They comes in a wide array of colours and patterns and are often adorned with flowers, ruffles, buckles, or ribbons, helping to create a unique look.
Cotton Flats
Cotton flats are softly textured and considered casual. They are similar to canvas flats and come in various colours and patterns, often embellished with bows or flowers.
Leather Flats
Leather is often preferred for its durability, softness, and comfort. These flats may be dressed down with a pair of jeans or dressed up with a skirt for a more formal look. Leather flats often feature decorative straps or buckles.
Patent Leather Flats
Patent leather has a plastic coating, giving it a thick and shiny appearance known to crack over time. The flats come in a wide selection of colours and can be casual or dressy. They can be comfortable, but do not breathe well.
Nylon Flats
Nylon has a semi-glossy finish. These flats are both durable and lightweight. The material is comfortable to wear and best reserved for casual settings. Nylon flats do not breathe well.
Satin Flats
Satin flats are soft and light. They are often not robust enough for wearing for long journeys, but are easy to pack and can take on a casual or dressy role.
Suede Flats
Suede flats are soft and textured. They are ideal for semi-casual, professional, or dressy occasions. They come in various colours. Buyers travelling through wet climates should avoid suede flats as they do not fare well when they come into contact with water.
Factors to Consider when Buying Flats to Wear While Travelling
There are various factors to consider when buying flats to wear while travelling, including arch support and shape. These factors help create a pleasurable travelling experience and ensure the footwear matches the occasion.
Arch Support
While flats are well known for their comfort, buyers should take into account the level of arch support the shoes offer. Flats can have thin soles or thick rubber soles, neither of which elevates the foot from the ground. Many flats lack the arch support needed to maintain a healthy posture, which leads to blisters, as well as lower back and ankle pain. Unsupported flats can also lead to more serious arch problems over the course of time, including inflamed tissues along the bottom of the foot, also known as plantar fasciitis. This means that it is important to invest in flats with good arch support when travelling, especially if planning to walk long distances.
Shoe Shape
Flats come in various shapes, each altering the way the shoe is worn. Slip-on flats have a long upper, covering a large section of the wearer's foot, while low cut versions, such as ballet flats, have an upper that covers only the toes. Slip-on flats are well suited for more formal travels, like a business trip, while low cut flats are ideal for casual journeys.
The toe region of flats also varies in shape, and includes pointed, rounded, and square. Pointed toe flats come to a point at their front and are well suited for dressy, semi-casual, or professional settings. Those travelling for business should consider these flats. Rounded toe flats are slightly less formal, but can still be worn with semi-dressy clothing. Square toe flats, while less commonly available, are also well suited for professional settings.
How to Buy the Best Flats to Wear While Travelling on eBay
Purchasing flats online offers buyers a wide variety of choice in any price range to meet any specific budget. Buyers can search for flats by using eBay's keyword search. Buyers are free to type in any related terms. This is likely to render a large number of listings. For more limited search results, buyers should type in more specific terms such as "ballet flats".
Alternatively, buyers can use eBay's advanced search function. This allows them to limit their search by price or condition. Buyers can also check the eBay Deals section for special offers or limit results to items sold by Top-rated sellers. Top-rated sellers are recognised by the eBay community for their high levels of customer service. These sellers receive consistently positive feedback ratings, which are left by past buyers.
Conclusion
Flats are a popular option in the fashion world, as many women like their sophisticated, yet practical style. They are ideal for travelling, whether for a holiday or business. When searching for the best pair of flats, buyers should consider the formality of the trip, as the shoes impact the overall appearance of an outfit.
Casual flats, such as those made of canvas, cotton, or nylon, are ideal for travelling to the beach, while satin, suede, and leather flats are better suited for a formal trip. Buyers should also consider the amount of walking they plan to do and choose flats with adequate arch support in order to stay comfortable. eBay sellers offer a wide range of flats, so buyers can find the best pair to wear while travelling.
flats|canvas flats|leather flats|suede flats|women's footwear