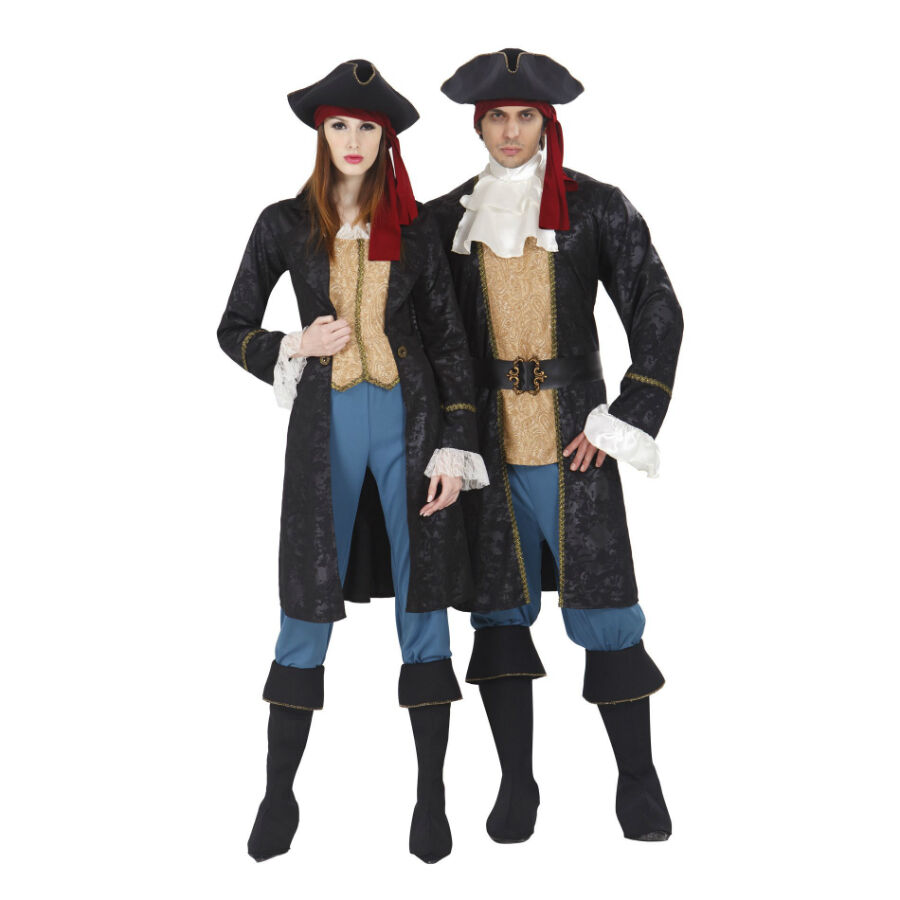 Historical costumes are based on different time periods, places, and characters. Period based costumes include Victorian, Celtic, and medieval, while character based costumes include gladiator, pirate, and knight. Those that are based on a place may include Spartan and pharaoh costumes. For greater versatility, buyers should consider historical costumes that are unisex, or easily adapted for men and women.
There are unisex historic al costumes for a variety of settings. Whether searching for the perfect Halloween outfit or attending a 1960s party, the selection available is anything but limited. When purchasing the best historical costume that anyone can wear at retailers such as eBay, buyers should consider the various types, familiarise themselves with finding the right size, and take into account the different factors that can help them to choose the right look.
Types of Historical Costumes
There are many types of historical costumes, including Elizabethan, medieval, hippie, western, and ancient Roman. The best type depends on the event for which the costume is to be worn, as well as personal preference.
Elizabethan Costumes
Considered the golden age for England, Elizabethan costumes are known for their elaborate designs and intricate details. Costumes can be selected to indicate a rank. Both men and women of the upper class wore clothes consisting of whalebone or buckram padding and quilting, which helped to create geometric shapes that emphasised their shoulders and hips, while accentuating the thinness of their waists. Undergarments, such as the corset, helped slim the stomach region of both sexes. Elaborate costumes made of fine materials, such as velvet, satin, fur, and silk were also popular amongst the nobility. Costumes can be found with the furs made from synthetic materials.
Medieval Costumes
Medieval costumes are also characterised according to class, with the nobility, travellers, and peasants having a distinct style. Silk in bright colours was common amongst the rich, while others wore clothing made from wool or linen. Royalty of both genders carried embellished leather purses. Travellers in the medieval era wore a high volume of gold and silver jewellery. Belt buckles, rings, hoop earrings, and dangling bracelets around both the wrists and ankles are characteristic of the style, while brightly coloured scarves around the head could be worn by both men and women. Medieval costumes for peasants were plain and simple. The clothing was designed for functionality and work in the fields. These costumes consist of a tight unadorned tunic, head covering, belt, and trousers.
Hippie Costumes
Hippie costumes have continued to grow in popularity as they have a distinct look that characterises the movement that began in the 1960s. These costumes consist of bell-bottoms, bandanas, and loud, vibrant colours, well suited for both men and women. Shirts can be tie-dyed or adorned with flowers or peace signs. A brown fringed waistcoat can help complete the look. Long, waving hair is also a trademark of the hippie generation.
Western Costumes
Western costumes are an old American style that can be made easily by wearing a pair of old jeans, a flannel or plaid shirt, and cowboy boots. Buyers may also choose to add a waistcoat or chaps or tie a necker to complete the ensemble.
Roman Costumes
Toga costumes are simple and relatively inexpensive to make. They are well suited for both Roman themed parties and that next Halloween bash. Originally worn by men in ancient Rome, togas can be worn by both men and women. These costumes can be found pre-made or created at home using a white bed sheet. To complete the look, buyers should consider wearing gladiator sandals and a gold or wreath headpiece.
Unisex Historical Costume Size Chart
Unisex historical costume sizes depend on the wearer's measurements. Buyers should measure their height, weight, chest, waist, hips, and inside leg carefully to ensure a proper fit.
| | | | | | | |
| --- | --- | --- | --- | --- | --- | --- |
| | X-Small | Small | Medium | Large | X-Large | 2X-Large |
| Height (cm) | 160-168 | 165-173 | 168-177 | 177-183 | 183-188 | 187-193 |
| Weight (kg) | 54-66 | 61-70 | 68-80 | 82-93 | 91-105 | 100-114 |
| Chest (cm) | 84-91 | 86-94 | 94-99 | 101-111 | 106-116 | 111-121 |
| Waist (cm) | 68-73 | 70-78 | 73-83 | 86-94 | 94-101 | 98-109 |
| Hips (cm) | 81-88 | 86-94 | 89-99 | 101-111 | 109-119 | 114-124 |
| Inside Leg (cm) | 63-68 | 66-71 | 68-79 | 74-84 | 76-83 | 79-86 |
Most historical costumes that are unisex in design have some degree of stretch, allowing both male and female body types to find a comfortable fit. Sizing may differ slightly depending on the type of costume and the manufacturer. It is important to check a costume size chart before completing any purchase.
Factors to Consider when Buying a Unisex Historical Costume
There are many factors to consider when buying a unisex historical costume, including versatility, time period, and occasion. Considering these factors ensures the best choice.
Versatility
The main advantage of many historical costumes is that they are designed for both men and women, which increases their versatility. When searching for the best costume, buyers should consider how often the outfit can be worn. The more use the costume receives, the better the overall value for money. Medieval costumes are not only suitable for Halloween, but also for Renaissance fairs. Hippie costumes can be worn for lots of 1960s parties and components of the costume may even be back in fashion.
Time Period
When searching for a historical costume, buyers should consider the time period they are trying to convey. The clothing should represent and replicate both the era's style and culture.
Occasion
It is always a good idea to consider the occasion the costume in meant for. If the costume is to be worn in hot conditions during the day, it is best to avoid outfits that cover the whole body as the heat can become overbearing. If searching for a costume to wear during a cold evening, it is best to avoid those that offer little covering and warmth.
How to Buy the Best Historical Costumes Anyone Can Wear on eBay
There is a wide selection of unisex historical costumes on eBay. Buyers can search from any eBay page using keywords, like "hippie costumes", and then narrow down the results using the filters. They are then able to choose the price range and condition. Using these filters can save the buyer from searching through the large quantity of historical costumes that eBay has to offer. Alternatively, buyers can choose to search for costumes using the advanced search feature. Using this method allows buyers to limit their search by item location or to items sold by Top-rated sellers. There may also be good offers in the eBay Deals section.
Buyers should read the item description for the historical costume carefully before purchasing it. In the event that questions remain unanswered after reading the details, buyers are encouraged to use the "Ask a question" link on the listing page.
Conclusion
Various costumes have gone in and out of fashion throughout the decades; each era brings with it a new style. Clothing styles from past generations continue to re-emerge in the form of historical costumes, many of which can be worn by anyone. These costumes are characterised by their distinct features for a specific time period.
When purchasing a historical costume, buyers should consider limiting their search to a specific theme or type of costume. Free spirits may choose a hippie costume, while others may prefer the look of the medieval period. Buyers should also consider the size of the costume. It is important to consult a size chart before buying an outfit, as sizing tends to vary significantly with each style. With the wide selection available on eBay, buyers are sure to discover a costume that fits both their style and the occasion.
historical costumes|Elizabethan costume|hippie costume|toga costume|medieval costume