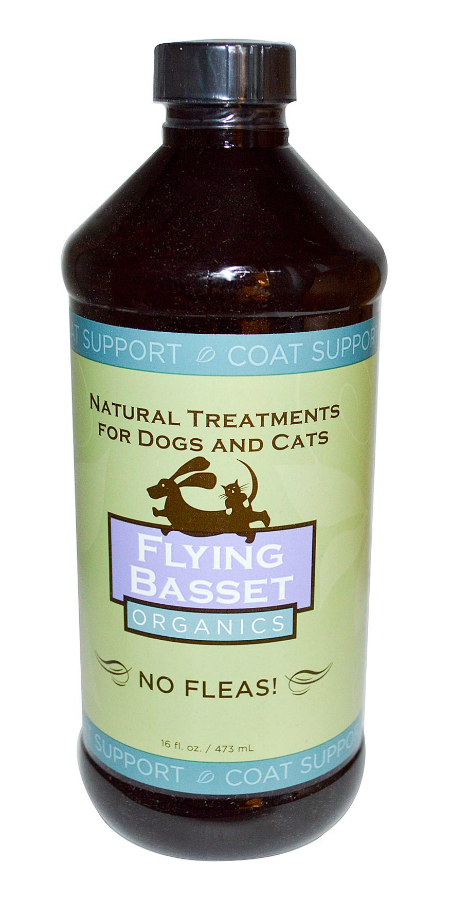 There are many types of remedies and medications for ticks and fleas, but concerned owners who do not want to use harsh chemicals on their best friends should turn to homeopathic tick and flea remedies for dogs. When buying any tick and flea remedy, pet owners should do the necessary research and learn about the different types of homeopathic remedies available on the market. By determining how each homeopathic remedy works and its effects on a dog, buyers can make the best decision for their pets. These remedies are available at many pet shops, veterinary offices, retail shops, and online. eBay offers many types of homeopathic tick and flea remedies for pets that can suit a wide range of needs.
Definition of Homeopathy
Homeopathy is a type of medical practice based on the principle of self-healing. According the homeopathic practitioners, with the right type of substance or medicine, the body can learn to heal without the aid of chemicals, surgery, or other unnatural methods or medicines. When a person gets sick, it is his or her body's natural response and a side effect of the body trying to heal itself. So, in order to cure the sickness, the body needs exposure to a small dose of the same illness, similar to the idea of "hair of the dog", wherein people with hangovers can "cure" themselves by having a little more alcohol when they awaken. While homeopathy may seem like a myth, there is some science behind it. Similar to the way vaccines work by giving a person a minute amount of the same virus they want to protect against, it can help their body learn how to fight off the sickness.
The practice of homeopathy came from Germany in the 1700s and was recognised by the U.S. Government in 1938. Though there were only 75 practitioners in the U.S. by the 1960s, medical professionals began to incorporate homeopathic ideas by the 1990s. Homeopathy has many applications, from allergies to arthritis. Taking the same principle, some veterinary doctors also started integrating homeopathy into their practice. Many vets prescribe homeopathic treatments for pets and various companies manufacture homeopathic products for dogs, including tick and flea remedies.
The Best Homeopathic Tick and Flea Remedies for Dogs
Pet owners can choose from a wide variety of tick and flea remedies. However, considering the benefits of homeopathic remedies, choosing such a method could be better for their dogs. Owners can choose from different kinds of treatments, including food supplements, dips, shampoos, and sprays.
Homeopathic Tick and Flea Remedy Food Supplements
Homeopathic tick and flea dog food supplement s usually come in a liquid or powder form that is mixed with a pet's food. These work by changing the animal's blood chemistry so that it repels ticks, mosquitoes, and fleas. Pet owners cannot tell the difference nor does the animal detect anything. The dog eventually builds up a resistance to ticks and fleas and it even improves their own immune system. Homeopathic food supplements do not contain any harsh chemicals; rather, they use a combination of n atural herbs and plants like garlic, nettles, wormwood, and kelp. Supplements are perhaps the easiest to administer, as there is no need to actually place the product on the dog.
Homeopathic Tick and Flea Dips
A flea dip is a popular flea and tick remedy. The pet owner prepares a bath with the said product, dips the dog into the solution, then allows it to dry off naturally instead of rinsing it off. Most conventional flea dips contain insecticides like pyrethrin, carbaryl, and limonene. Pyrethrin is a particularly nasty chemical that is not only bad for dogs, but also for humans. This chemical is a known carcinogen and its side effects include coughing, chest pain, itching, and lower sperm count. Homeopathic flea dips do not contain such chemicals. Some use herbs and plants like lemongrass, lavender, and tea tree. These dips not only get rid of insects, but also boost the animal's immune system.
Homeopathic Tick and Flea Shampoos
Tick and flea sham poos get rid of the offending parasites with the use of chemicals like pyrethrin. The owner uses this product just like any shampoo, lathering it into the fur. After leaving the lather on for a few minutes, the owner then rinses off the shampoo with warm water. The chemicals in the shampoo kill the insects on contact. While quite effective, these chemicals are dangerous to pets. Homeopathic tick and flea shampoos, on the other hand, do not contain these chemicals. Instead, these shampoos use natural ingredients like cedar wood oil, clove oil, cinnamon oil, and oatmeal.
Homeopathic Tick and Flea Sprays
Many pet owners prefer using tick and flea sprays because they are more convenient and they are effective in protecting surrounding areas. The spray contains chemicals like fipronil, which kills ticks and fleas by destroying their nervous systems. Some may come with an additional spray for killing eggs and larvae. Homeopathic sprays work in a different manner. By using extracts from certain plants, these sprays build the pet's immune system so they can repel ticks and fleas naturally.
Homeopathic Oils and Ingredients
When searching for homeopathic tick and flea remedies, pet owners should carefully read labels and carefully examine the ingredients in the product. Certain types of ingredients and oils have different effects on a pet, so owners should learn about these to determine which product is right for their dog.
| | |
| --- | --- |
| Ingredient | Properties |
| | Anti-inflammatory, antibacterial, antifungal, antiseptic, astringent, insect repellent |
| | Anti-viral, antifungal, anti-parasitic, antiseptic, antimicrobial |
| Palo santo oil | Anti-viral, anti-infectious, antiseptic, anti-inflammatory |
| Oregano oil | Antibacterial, anti-inflammatory, anti-parasitic, immune stimulant |
| | Antiseptic, disinfectant |
There are many other types of oils and ingredients found in homeopathic remedies. Pet owners may use products made with these and other types of essential oils to get rid of, or protect, their pets from ticks and fleas.
How to Buy Homeopathic Tick and Flea Remedies for Dogs on eBay
To start searching for homeopathic tick and flea remedies for dogs on eBay, go to any page on the site, and enter a search query into the search box. By using the right keywords for your query, you can find all of the items on eBay that characterise what you need. For example, "homeopathic oils" or "natural flea shampoo". You can also try to include other words that describe the item to get better results. Click on any item to see its listing page.
On the listing page, make sure you read all of the information thoroughly. Aside from the item's listing page, you may also want to check the seller's return policy, shipping options, and payment options. Of course, reviewing the seller ' s feedback is always a good idea.
Conclusion
People want only the best for their dogs. When it comes to tick and flea remedies, pet owners should consider homeopathic solutions instead of conventional remedies. Homeopathic solutions do not only contain natural ingredients, but they also help dogs build an immunity to ticks and fleas. Buyers should learn about the different homeopathic tick and flea remedies in order to decide which remedy is best suited to their situation. Some of the best remedies are: homeopathic food supplements, dips, shampoos, and sprays.
Homeopathic remedies do not contain chemicals or other harsh ingredients and are available without any prescription from a vet. That said, buying on sites like eBay and eBay Deals give buyers more choices and sometimes even better prices than other outlets.
Homeopathic Remedies|Homeopathic|Tick and Flea Dip|Tick and Flea Shampoo|Tick and Flea Spray