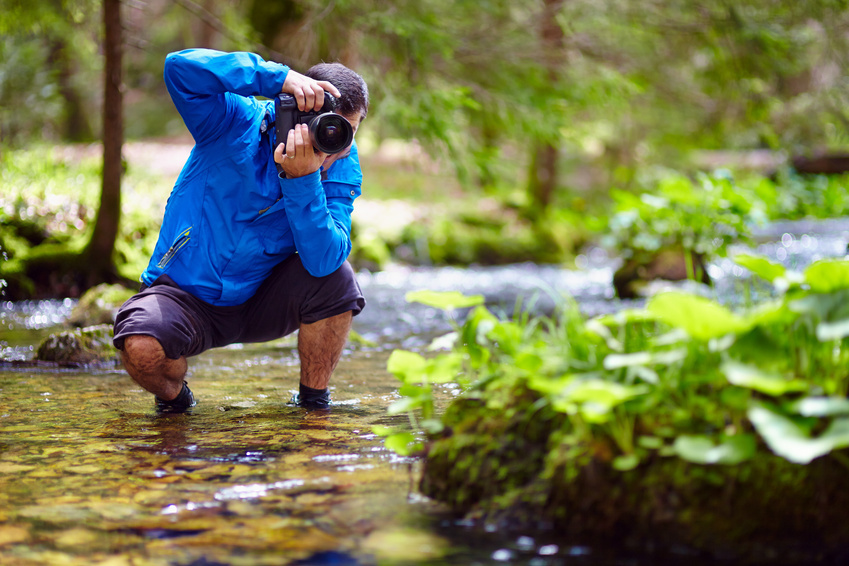 Experiencing the sights and sounds of an unfamiliar locale is an unforgettable experience. Capturing the beauty of a foreign destination with the snap of a camera creates a visual memento of the journey. Selecting the right camera lens for travel photography is essential to getting accurate visuals of the trip. Despite the fact that there are myriad lenses to choose from, there are some options that are more suited to the travel bags than others.
Canon EF 50mm f/1.8 II
This Canon lens is ideal for indoor shooting because it features a maximum aperture of f/1.8. Its lightweight plastic barrel and plastic mount also make the Canon lens easy to transport and stow away when not in use. It is compatible with all Canon EF mountings and offers enough focal length to get tight shots of detailed objects and local points of interest that a traveller wants to remember.
Tamron 18-270mm f/3.5-6.3 Di II VC PZD
An all-in-one lens that is compatible with certain Canon, Nikon, and Sony Alpha mounts, this Tamron lens boasts a lightweight design without sacrificing autofocus power. Thanks to its innovative ultrasonic Piezo Drive motor, this lens delivers a high-quality wide-angle image, with an 18-270mm focal length and 15x zoom ratio, all in a compact package. The image stabilisation feature also helps reduce blurring when capturing moving images, while its low-dispersion glass promotes a sharp, clear image.
Nikon 18-300mm f/3.5-5.6G ED IF AF-S DX VR II
This Nikon lens features an internal focus and an M/A focus switch mode, which gives photographers the ability to quickly and quietly change lens length and autofocus/manual modes. Its vibration reduction capabilities allow for handheld shooting at slower shutter speeds, providing a sharper image and clearer video. This Nikon lens is ideal for travel thanks to its rounded 9-blade diaphragm, giving blurry or out-of-focus images a more natural look when processing. The 10.7x zoom lens with ED glass provides a versatile focal range, which is useful for landscapes, wide-angle shots, and faraway objects.
Canon Fisheye 15mm f/2.8
The Canon Fisheye 15mm f/2.8 lens is compatible with Canon SLR cameras and offers wide, 180-degree angle shots. For photographers who want to take pictures of panoramic landscapes or wrap-around room shots, this Canon lens sharply captures objects that are often just outside the peripheral scope of other lenses. It also boasts a minimum focusing distance of roughly 20 centimetres, allowing for crystal clear close-ups. For more creative photos, travellers can use the gel filter mount, which adds a variety of fun and interesting special effects to the images. The lens can hold up to three gel filters at any given time, enabling photographers to transform landscapes and landmarks into distinctive works of art.
Sony 18-250mm f/3.5-5.6
This Sony lens has a compact, lightweight design that features a high magnification zoom and 14x zooming range, allowing travel photographers to get up-close shots of distant objects without having to lug around heavy equipment. It reduces colour fringing along the frame of the shot and offers a clear centre image of the subject with minimal distortion. The Sony 18-250mm also boasts a quick auto-focus feature, zoom lock, and ED glass elements that cut down on aberrations and delivers a sharp image, even when the lens is fully extended.
Sigma 18-250mm f/3.5-6.3 DC OS HSM
With a quiet autofocus motor, sharp image quality, and hybrid optical stabilisation technology, the Sigma 18-250mm captures shaky images, which makes it useful for snapping photos from a bus, boat, ATV, or other vehicle. Its 13:8 zoom feature and low dispersion glass also provide clear image quality, while the high reproduction ratio enables sharp close-up shots of subjects. The inner focus on this Sigma lens makes it compatible with circular polarising filters and certain petal-type hoods due to the fact that there is no front lens rotation. It is compatible with SLR mounts for Canon, Nikon, Pentax, Sigma, and Sony.
How to buy travel lenses on eBay
Authorised and experienced sellers on eBay offer lenses for a wide range of camera makes and models. Nikon to Sony, you can find just the right travel lens by narrowing the search results to look for the compatible brand, focus type, length, maximum aperture, and camera type. Shop local sellers to cut down on shipping costs and times, and be sure to check the feedback the seller received from previous customers. Search for lens bundles to get a variety of different lenses in one purchase.