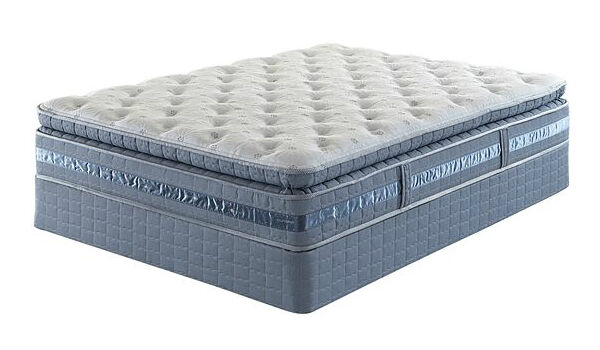 For many people all over the world, having a bad back can cause a myriad of problems and complications in daily life. Such problems include lack of proper sleep, as ordinary mattresses can prove to only make good sleep even more difficult to achieve, as well as the possible contribution to further back pain. This contribution to further back pain can be caused both from the lack of proper sleep the body needs to help heal itself, as well as by the lack of necessary support that the back needs. Because of this, people with bad backs tend to invest in a good mattress to ensure a good night's sleep and as little back pain as possible. However, with all of the options on the market, many of which claim to be the best around, it may be more difficult to find the right one.
A Brief History of Mattresses
Mattresses have, historically, provided a means for people to sleep in comfort compared to sleeping on the ground or other similar hard surfaces. The first iterations of mattresses can be dated all the way back to the days of cavemen, when leaves, grass, and other similar materials were stuffed inside of animal skins.
People of all classes essentially sleep on mattresses that would have proven to be considered "luxury beds" earlier in history. Modern mattresses are typically made with metal springs, allowing for more conformity and flexibility than earlier forms of the mattress. However, these springs have long since been attributed to the underlying cause of back pain for many people who are otherwise considered healthy. As doctors delved deeper into the correlation between back pain and poor mattress quality, it was originally thought that the best types of mattresses for those who suffer from back pain were firm mattresses, as they were thought to provide the best support for the back. Despite the widespread acceptance of this theory, a 2003 Spanish research study proved this notion to be false, and that the best mattresses for those with bad backs are actually medium-firm mattresses, rather than firm ones.
Choosing the Right Mattress
Different types of mattresses offer varying degrees of firmness, support, conformity, and comfort. Therefore, varying degrees of back pain and pain relief can be associated with different types of mattresses. Popular belief has many people thinking that firm mattresses offer the greatest relief from this pain due to the confusion of firmness with support. In all actuality, an overly firm mattress can actually create more pressure on the back, thus causing pain for some. Choosing the best mattress varies between each person, but finding the right one comes down to factoring in the way a person sleeps, how firm, supportive, and comfortable a mattress is, as well as how it conforms to a person's back and body.
Firmness and Comfort
Two of the most important factors when deciding which type of mattress to buy is firmness and comfort. While generally speaking, medium-firm mattresses are the best overall for relieving back pain and they offer the greatest balance between comfort and support, some people may prefer soft or firm mattresses over a medium-firm mattress. This is because even though medium-firm mattresses offer the best support, some people may not be comfortable with a medium-firm mattress, and may instead opt for a soft or firm mattress. Comfort can be almost as important as support, as even support without comfort can hinder a good night's sleep.
Sleeping Style
The way a person sleeps can make a world of difference when choosing the best mattress for them. There are three different styles of sleeping: side, stomach, and back. Side sleepers tend to find the greatest comfort on softer mattresses, and so, mattresses like the Tempurpedic mattress and other memory-foam mattresses are best for these types of sleepers. For stomach sleepers, the greatest comfort and support is found with medium-firm mattresses, whereas back sleepers may prefer firm mattresses.
Support
Support, and the lack thereof, plays one of the largest parts in determining back pain associated with mattresses. One common issue with most mattresses is that, over time, they begin to sag, typically in the middle of the mattress. This then causes an imbalance and contorts the back, throwing it out of alignment. Typically, the softer a mattress is, the quicker and more easily it begins to sag. This means that those doctors who believe firm mattresses are the best for bad backs are not completely wrong, as firm mattresses tend to sag the least and take longer to wear out; nevertheless, firm mattresses do not conform well to the back and body whatsoever.
Conformity
Conformity refers to how much a mattress conforms to the back and body. It is almost as important as support and comfort. However, conformity alone does not necessarily improve sleep quality and reduce back pain; in fact, conformity without support can be almost more harmful than support without conformity, depending on which way a person sleeps. It is due to the lack of conformity that is associated with firm mattresses that falsifies the claim that a firm mattress helps relieve back pain. In fact, with the lack of conformity due to firmness, people who sleep on their sides on firm mattresses seem to suffer the greatest degree of pain, as the sides of the body are naturally curvy, rather than straight. Since most people are side sleepers, it further plunges the old-time theory into falsehood that a firm mattress relieves back pain.
Types of Mattresses
It has thus been shown that medium-firm mattresses are the way to go for those who want to minimise back pain associated with mattresses. However, with so many different companies offering many different types of mattresses, it may seem downright impossible to know what the best choice is. The following chart offers an easy reference of the pros and cons of each mattress type:
| | | | | |
| --- | --- | --- | --- | --- |
| Mattress Type | Conformity | Firmness | Support | Adjustable Firmness |
| | Great | Soft to firm | Great | Yes |
| | Varies | Soft to firm | Varies | No |
| | Fair | Medium to firm | Good | No |
| | Great | Medium | Good | No |
| Sofa/Futon | Poor | Firm | Poor | No |
| | Great | Soft to firm | Fair | Yes |
As seen above, each type of mattress varies greatly from others. Surprisingly, one of the best types of mattress for those looking to alleviate back pain is an air mattress. On that note, this is not referring to cheap, blow-up mattresses, but rather high-end mattresses that are used as an actual bed.
Buying Mattresses for People With Bad Backs on eBay
Keeping in mind your sleeping style, as well as your desired level of support and conformity can make shopping for the best mattress for a bad back easy. An alternative to local mattress shops, which may have a limited selection of mattresses, is to shop on eBay. Simply entering the keyword "mattresses" into the search bar brings up relevant results. To better filter results so that they are more pertinent to what you are looking for, simply enter the corresponding keywords or browse through categories, such as mattress type, size, and comfort level or firmness. Also, search eBay Deals for the best discounts on mattresses.
It is important to closely check the product descriptions for condition, as they vary from new to used, as well as shipping methods and charges, as mattresses are large and some sellers may only offer local pickup.
Conclusion
When comparing different types of mattresses at varying degrees of conformity, support, firmness, and comfort, medium-firm mattresses come out on top, having the greatest balance between those categories. This, in turn, means that medium-firm mattresses are the best mattresses to choose for back pain relief. As everyone is different, some people may prefer softer or firmer mattresses, which depends upon a person's sleeping style. As there are three different sleeping styles, each requires different degrees of conformity and support. Because of this, it is wise to keep in mind not only the desired comfort, but the sleeping style of a person when shopping for a mattress. Choosing the right mattress can help nearly eliminate back pain, whereas choosing the wrong one can intensify it; yet, after doing thorough research, a buyer can be sure that he or she is getting a mattress that does the former and not the latter.
Mattress|Firm mattress|Memory-Foam|Bad Back|Innerspring