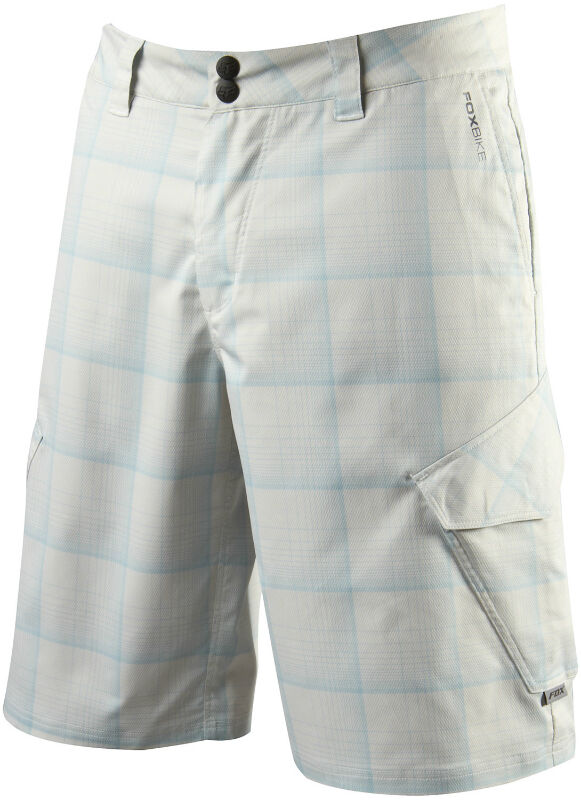 Shorts are a must-have for weekend getaways in the summer. Once upon a time, shorts were discouraged, as it was improper for a woman to show her ankle, much less her entire leg. Times have changed, and shorts have become shorter, flirtier, and more fun to wear. There are lots of styles to choose from when it comes to shorts shopping in the store, or through an online website like eBay.
Prices also run the gamut, from the less expensive bargain line available in a discount store to paying top dollar for designer fashions in the mall. Consumers do not need to spend a fortune to buy a great pair of weekend shorts. It is more important to focus on shorts that flatter the body shape and add a touch of simple summer style to the wardrobe.
Styles of Shorts
Shorts come in myriad styles and designs. Sometimes, the style refers to the material, while at other times, style is based on the length. Certain types of shorts are appropriate for all occasions, while others only work for casual weekends.
Jean Shorts
Jean shorts are the quintessential weekend short. Nothing says lounging around the pool or hanging out by the lake like a pair of jean shorts. They are extremely durable, and, like a favourite pair of long jeans, become even more comfortable as time goes by.
Jeans come in different colours, referred to as washes. The colours come from the denim production. Generally, any wash is a good choice, but fashion magazines like Vogue and Glamour recommend against wearing certain washes, like the acid wash, as it looks dated. It is also easier to hide stains on darker jeans, so if there is an accident with a bowl of lemonade, no one notices. However, many summer shorts come in bright colours like white, which is also a great colour for showing off a tan.
Length
The length of jean shorts varies. Knee-length shorts often come with large cuffs on the end. Cutoffs are shorter and are great for showing off long legs. Younger women adore cutoffs, but they are not appropriate for all venues. An old rule of thumb is that, if the hem of the shorts is higher than the tips of the fingers when hanging down, then they are too short. However, many modern styles are very short and do not adhere to this rule. Glamour recommends pairing short shorts with high heels to give a long and lean look.
Bermuda Shorts
Bermuda did not invent these shorts. They get their name, however, from the golfers who wore these longer shorts while golfing on the island, or so the legend goes. It is easy to recognise Bermuda shorts, which are recognisable by their long length and a high waist. Do not assume that high-waisted shorts are just for older ladies. Pairing a high-waisted short with a tall woman adds the illusion of curves, something many tall women need. Glamour recommends accenting the shorts with a large belt cinched above the belly button to truly get the most curve out of the short.
Fabric
Cotton and polyester are the traditional fabrics used on Bermuda shorts. Cotton is an ideal choice for summer, as it is a very light and breathable fabric. Polyester helps natural cotton fabric retain its shape after several washes. Traditional Bermuda shorts are usually khaki or beige, but modern fashion uses plenty of fun colours with this style, including pinks and blues.
Boardshorts
Surfers popularised the boardshort, the name given to shorts worn over swimsuit bottoms. Today, it is easy to spot boardshorts as part of everyday fashion. As far as the weekend style goes, boardshorts are great for a day beside the water. Quick-drying nylon and polyester are the standard fabrics used.
These shorts come in different lengths. Typically, men's boardshorts hang all the way down to the knee, while women's boardshorts are shorter. This is an extremely casual style, so save it for outdoor activities.
Chino Shorts
Chino shorts take their name from chino cloth. Essentially, chino is cotton cloth that goes through a twill process. This results in a lightweight, summery fabric that is perfect to wear either day or night. Chinos are formal shorts in the same vein as Bermuda shorts, but they also work well on casual days.
Most chinos are relatively short. They hang above the knee, usually a bit lower than mid-thigh. Most are available in bright summer colours like yellow. Vogue raves about printed chino shorts as an easy way to add a bit of fashion to the wardrobe. Petite women also like the low waist of chino shorts, as it makes them look taller.
Cargo Shorts
Cargo shorts are short cargo pants. They take their name from the large cargo pockets on the side and rear of the shorts. The most popular colour for cargo shorts is khaki, but it is also possible to find them in bright summer colours.
Cargos are useful weekend shorts. The large pockets allow the wearer to store items without needing a purse. The pockets also create a billowy appearance, perfect for anyone with a boyish figure. Some women do need to watch out when buying cargo shorts with large rear pockets, as they can make the rear look bigger.
Fit
The important thing when it comes to shorts is that they fit around the waist. Online buyers cannot try the shorts on, so a smart shopper needs to measure herself first along both the waistline and the hipline.
| | | |
| --- | --- | --- |
| AU Size | Waist (cm) | Hips (cm) |
| | 60.5 | 86 |
| | 63 | 88.5 |
| | 68 | 93.5 |
| | 73 | 98.5 |
The above chart refers to standard sizes. Certain brands are smaller or larger, depending on the manufacturer. Always consult the manufacturer's website if there is any doubt, as most websites provide size charts.
Length
Length is another important consideration. Tall women must remember that average-size shorts look shorter on the body. This presents a problem when purchasing cutoffs or chino shorts, as it tends to make the style shorter than it should be. Short women have the opposite problem. Bermuda shorts sometimes look like cargo pants on short women due to the longer length. Chinos and cutoffs hang down longer than they do on a woman of medium height. Some manufacturers make shorts in tall and petite sizes in order to address these problems. If the shorts do not explicitly state the size, then assume it is in an average size.
How to Buy the Best Weekend Shorts on eBay
Women who love fashion love eBay. While it is possible to find many new shorts for sale on the website, just as in a shopping mall, eBay is also a great place to find a bargain. Used shorts sell for a fraction of their original price, and this is a great way to purchase a designer label at a low price.
Start your search by typing 'womens shorts' into the search engine. Because eBay has such a large selection of clothing, chances are that your search returns thousands of results. You can speed up your search by adding extra terms. For example, if you want a pair of Billabong shorts, then type 'Billabong shorts' into the search engine. If size is important, then enter terms such as 'medium womens shorts' or 'small womens shorts' into the search box. This narrow downs the results and makes it easier to find the exact item you want.
Conclusion
Shorts are a fashion staple, especially for summer weekends. Some styles withstand the test of time, making them great fashion examples. The jean short fits the bill for weekend shorts; available in different lengths, this casual style is perfect in spring, summer, and fall. Bermuda and chino shorts are a tad formal and work better when going to polished events over the weekend. Boardshorts are meant for fun near the water and often double as a bathing suit. Cargo shorts are great for a weekend outdoors, thanks to their large pockets.
eBay sells all of these styles on its website in new or used condition, and thrifty buyers with a sharp eye can quickly catch great deals. Create a playful outfit, pair it with a set of fabulous new shorts and enjoy a fun weekend away from it all.
weekend shorts|chino shorts|jean shorts|boardshorts|bermuda shorts