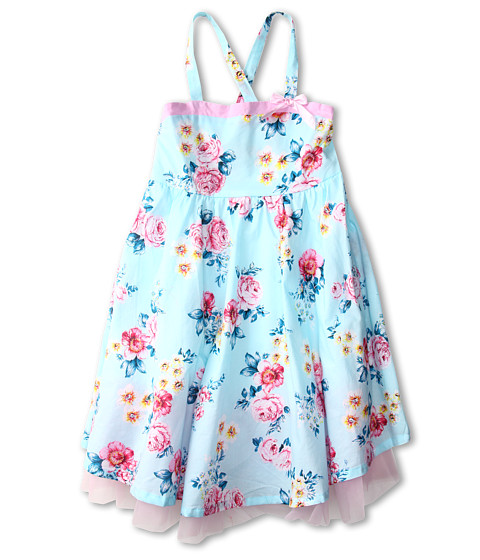 Sundresses
are some of the most popular clothing items for teenage girls in the summer. They are casual dresses that come in a variety of lightweight fabrics, and in most cases, they are loose fitting and very comfortable. While many teenagers wear sundresses without any layering, these dresses also work well with cardigans and summer jackets. When shopping for sundresses for teenagers, buyers should pay attention to various factors, including colour, size, fabric, and style.
The main purpose of a sundress is to make the wearer look fashionable while keeping her cool in hot weather. Sundresses are a good choice for days at the beach or for dining out with friends. In order to be able to make informed choices when shopping for sundresses, buyers should learn more about the common styles and how to wear them.
What to Look for When Buying a Sundress for a Teenager
Sundresses are the perfect way to add splashes of colour to summer wardrobes. Whether a teen is looking for a shimmery party dress or simply a casual dress for day wear, she can choose from numerous styles and colours. Browsing through as many styles as possible in women's clothing stores and online on websites like
eBay
is the easiest way to find flattering sundresses for teenage girls.
Considering the Body Shape
In order for a sundress to be flattering, a teen should buy it in the correct size and in a colour that goes well with her skin complexion. The shape of the body is another essential thing to take into account. For example, pear-shaped teenagers look lovely in dresses with straps because this draws the eye to the top and creates the illusion of smaller hips and a more balanced body shape. Teenagers with a few extra pounds may want to opt for belted sundresses or styles with accentuated waistlines, as these features can make their waists look slimmer.
Choosing the Materials
As teenage girls often wear sundresses on hot summer days, it is important to choose dresses in lightweight fabrics that allow the skin to breathe. Some of the most popular fabric choices include
cotton
, linen, and jersey. The most common fabric for sundresses is cotton. It is easy to launder, wicks away moisture, and breathes well. Linen is another choice, but the downside is that it wrinkles easily and almost immediately. Sundresses made from synthetic materials such as polyester and acrylic are also available, but they may be uncomfortable in the hot sun.
Types of Sundresses for Teenagers
When it comes to choosing the style of a sundress for a teenage girl, there are several options available. Buyers should consider the occasion, budget, and the girl's personal preferences prior to making purchases. For example, a boho sundress would be an excellent choice for a festival, while a tea dress would be great for a family gathering.
Skater Dresses
Skater dresses
are modern versions of the traditional A-line dress. They got their name because they resemble the dresses worn by figure skaters. Skater dresses are short, and they have a narrow cut at the top before flaring gently toward the bottom. Buyers can choose between sleeveless and short-sleeved skater sundresses. The good thing about wearing a skater sundress is that a teen can dress it up or down. Girls can pair them with sandals or even boots for a rock-glam look.
Tiered Sundresses
Tiered sundresses
tend to be more elegant, sometimes even formal, but they can be a suitable choice for casual wear, as well. They may come with two or more tiers and work well with high-heeled sandals or wedges. Tiered dresses are rarely belted, and they are available in a wide range of colours and prints.
Maxi Sundresses
Maxi sundresses
are floor-grazing dresses that are flattering for most body types. They look great with a bit of layering, so teenage girls can wear them with cardigans or denim jackets. Multiple styles are available, and girls can find flattering maxi dresses, regardless of their body shapes. For example, teenage girls with a pear shape can opt for dresses with empire waists or dresses with shoulder-baring tops in order to draw attention away from their larger bottom halves. Teens who have a boyish silhouette should go for maxi dresses with waist-cinching drawstrings or belts to add the impression of hourglass curves.
Boho Sundresses
Boho sundresses
come in a variety of lengths, and they often feature captivating ethnic prints. They are a very popular choice for teenage girls because of the casual look that goes with almost any type of summer shoes and accessories. Boho sundresses for teenagers are often flowing creations that are available in a wide number of colour palettes. Teenage girls can accessorise boho dresses with ethnic jewellery, including earrings, necklaces, and bracelets, for a hippie look.
One-Shoulder Dresses
One-shoulder dresses
are suitable for formal occasions, such as parties or weddings. They can have a simple cut, or they can feature different kinds of ruffles. Girls can choose these dresses in plain colours or various prints, such as floral or paisley. One-shoulder dresses look particularly good on tall girls. Shorter girls can pull them off, as well, provided they choose them in flattering lengths. Buyers can pair these dresses with high heels, including block-heel sandals and wedges.
Tips for Choosing a Sundress in the Correct Size
Shopping for a dress for a teenage girl can be tricky when it comes to sizes. As the body of the teenage girl goes through rapid transformations, it is essential to take accurate measurements of the bust, waist, and hips before buying a new dress.
| | | | |
| --- | --- | --- | --- |
| Size | Bust (cm) | Waist (cm) | Hips (cm) |
| 6 | 80 | 62 | 89 |
| 8 | 85 | 65 | 93 |
| 10 | 90 | 70 | 98 |
| 12 | 95 | 75 | 103 |
| 14 | 100 | 80 | 108 |
Buyers should remember that these sizes are purely representative of the standard. When shopping for sundresses for teenagers online, they should read product descriptions carefully to find the information they need about sizing and measurements. They should not base their choices on existing dresses because many brands are not sized in exactly the same ways.
How to Buy Sundresses for Teenagers on eBay
In order to begin your quest for a sundress for a teenager on
eBay
, you need to first determine what kind of dress you are hoping to find. You can then type the relevant keywords into the search bar on any of the pages. You should be sure to describe what you want as accurately as possible in order to avoid having to browse through numerous pages of results that are not relevant to you. For example, if you are interested in a
cotton boho sundress
, type these terms into the search bar. When you find a dress that you like, read the information provided by the vendor about size, shipping, and condition if you are buying a used dress.
Conclusion
Sundresses are basic pieces of clothing in a teenage girl's wardrobe, and many girls like to refresh their wardrobes every summer. With so many styles to choose from, it is not difficult to find sundresses for teenagers that can make them look great in the sun. Whether a teen is looking for a sundress for a beach holiday or simply for daily wear in the city, she can find choices in clothing stores and on eBay. Shopping for sundresses online allows her to view and compare hundreds of styles without having to spend hours going from store to store. Additionally, there are numerous bargains and
deals
available on eBay every day, which makes saving money also possible when shopping for sundresses online.