The best digital waterproof cameras extend well beyond underwater use. Such cameras are also shock-resistant and function in sub-zero weather, as well as in the heat of the desert. Active adventurers may want to choose a GPS-enabled camera that automatically records precise locations along whitewater rapids and on back-country treks.
Even those in the habit of snapping away with their smartphone cameras will find that waterproof cameras can meet an important need in their active and adventurous lives. Almost all major digital camera manufacturers have models in the waterproof camera niche. Here are some of the best waterproof cameras for sale in 2014.
1
Canon Powershot D30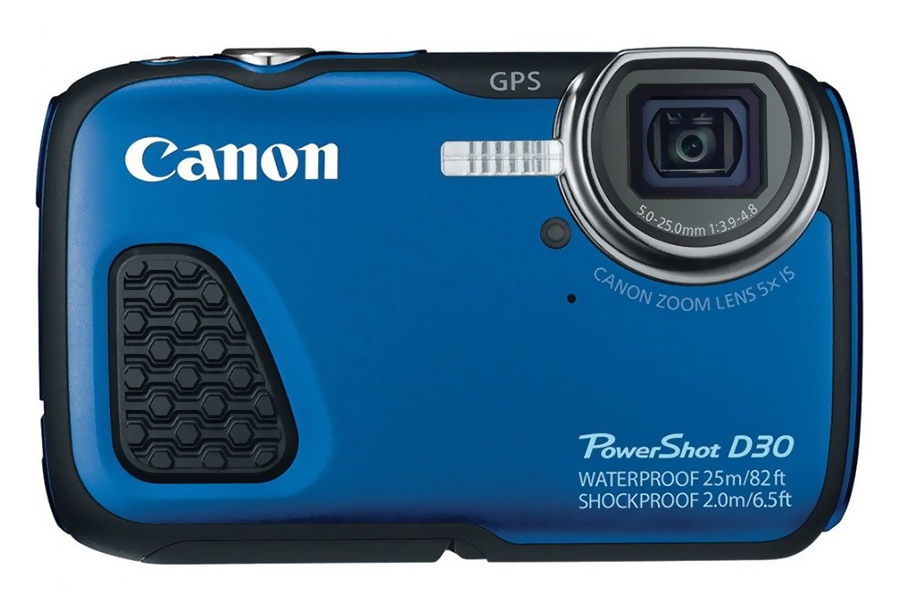 The Powershot D30 is a point-and-shoot camera that represents an upgrade over the Powershot D20. Canon's team has engineered a dynamic, waterproof camera that is rated for use down to 25 metres, well below the more common ratings of 15-18 metres. Scuba divers shopping on sites like eBay for a suitable camera may find this a good choice.
The GPS capabilities of the D30 are admirable as well, as the location of all still and 1080p video images is noted. The innovative "Sunlight LCD" is a vital feature on those bright sunny days out on the water or on back-country trails. It's also not limited by extreme weather; it's rated for use down to -10 degrees C and up to 40 degrees C. The D30 is also rugged; it is rated shockproof at 2 metres.
The "Smart Auto" function can automatically identify 32 different shooting situations. When it's inconvenient to stop and select the best camera settings, Smart Auto is very helpful. Finally, "Intelligent IS" is a sophisticated image stabilisation system that serves photographers well on the slopes, underwater, or even while skydiving.
---
2
Nikon AW1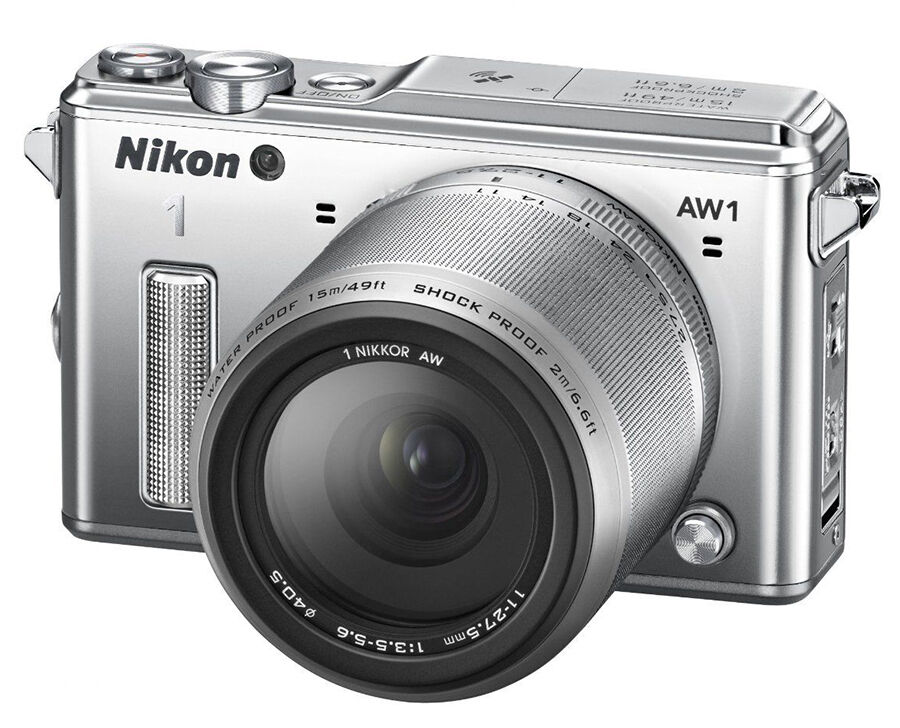 This superb mirrorless Nikon deserves to be listed among the best waterproof cameras for one distinctive reason: It accommodates a large number of interchangeable lenses. The serious photo enthusiast can use any of Nikon's Series 1 lenses with the AW1. However, the camera is, understandably, not waterproof when these regular lenses are used.
The Nikon AW1 is rated for underwater use down to 15 metres, and it is designed to operate in -10 degree C temperatures. It is also shockproof to 2 metres. The AW1 includes image-capture functions that are competitive with many digital cameras that are not waterproof. The 14-megapixel CMOS sensor captures fine detail. Continuous auto-focusing is available even when using the 15 fps continuous shooting burst mode. HD video is full 1080p for sharp images. The 921k-pixel LCD screen is large and easy-to-use, and the ISO range of 100 to 6400 is more than adequate for the vast majority of shooting situations.
This higher-priced, feature-laden camera traces its lineage back to the original Nikonos Calypso. It is even possible to add an orange silicone "skin" that further invokes the Calypso heritage.
---
3
Nikon Coolpix AW120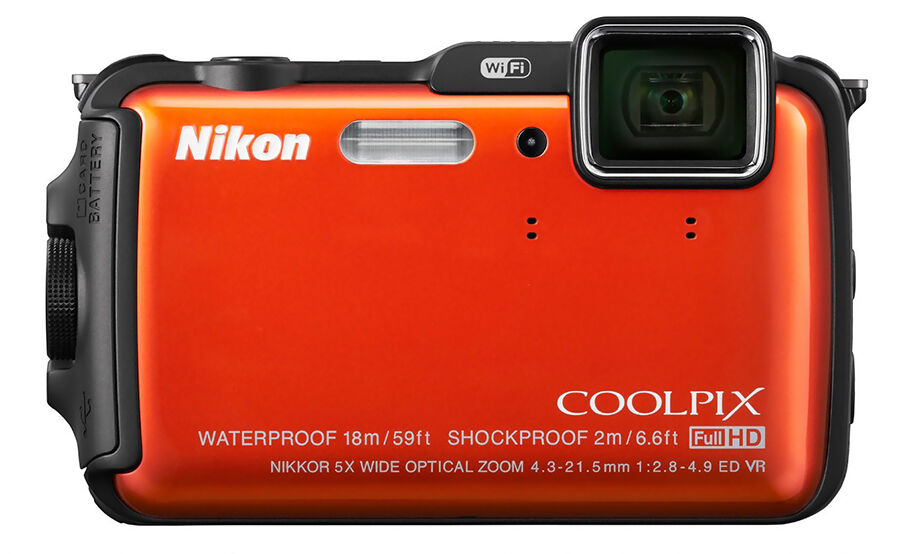 The Coolpix AW120 includes an upgraded 5x optical zoom lens for 2014. Lens versatility is important in a camera designed for underwater use. A snorkeler or scuba diver does not have the luxury of reaching into a camera bag in search of the perfect lens. A skier careening down the slopes or a sky diver plummeting toward earth will also enjoy this versatile lens.
The mid-priced, feature-rich AW120 is rated waterproof down to a competitive 18 metres, and it comes with a 2-metre shockproof rating. Its GPS system even includes on-board maps.
---
4
Olympus Tough Series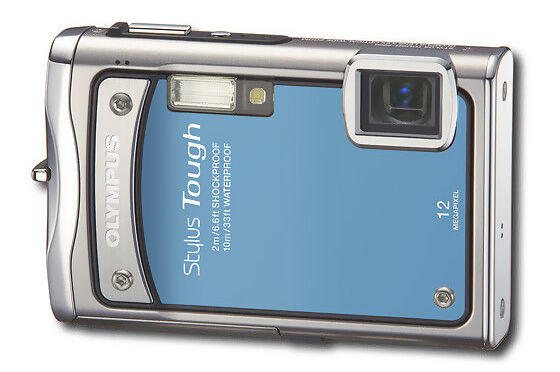 The mid-priced Olympus TG-2 combines some of the latest, most desirable features in a tough, waterproof casing. It is rated down to 15 metres, and fish-eye and telephoto attachments can be added to the standard lens on the run. The TG-3 includes Wi-Fi connectivity that allows quick uploads to the Internet and to mobile devices. The GPS feature is popular with adventurers and outdoor enthusiasts alike.
The lower-priced, entry-level TG-850 from Olympus is undoubtedly pursuing that niche buyer as well. It is the only waterproof camera with a flip screen. Now, selfies and those awkward underwater angles are that much easier to conquer. The TG-850 will handle depths up to 10 metres, and it offers a 2.1-metre shockproof rating.
---
5
Ricoh WG-4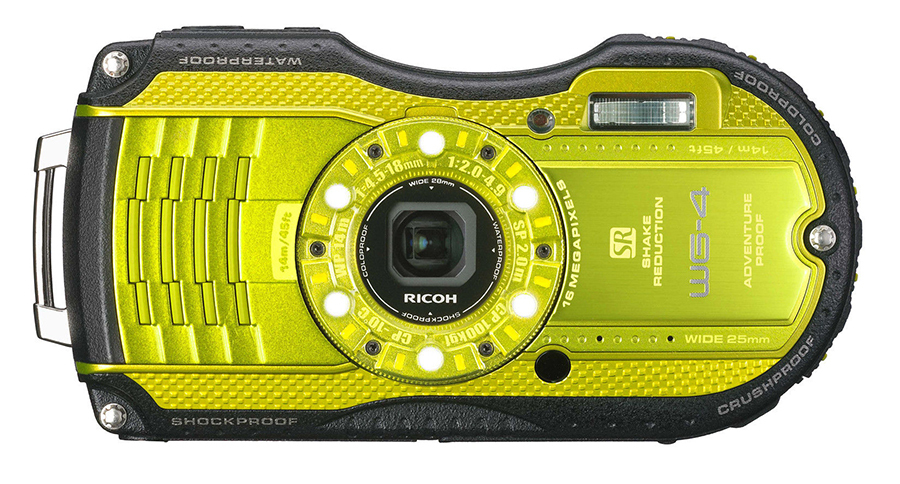 Ricoh offers a unique digital compass and a backlit digital clock in its mid-priced WG-4. Ricoh also thoughtfully added special LED lighting when extreme "macro" close-ups are desired.
---
Conclusion
The price of waterproof cameras will often be commensurate with just how far underwater they may be used. Cost may also be related to shockproof and temperature ratings, and the presence of GPS may also impact price.