Some people want to explore uncharted territory, documenting their every step. Those who enjoy getting out into nature need
digital cameras
that can stand up to rough terrain without damaging from being dropped. Tough, waterproof digital cameras go anywhere, from the beach to the mountains. Consumers can take them on hikes and to mountain lakes. The best waterproof digital cameras offer convenient features, take incredible pictures, and travel easily.
1
Olympus Stylus TG-3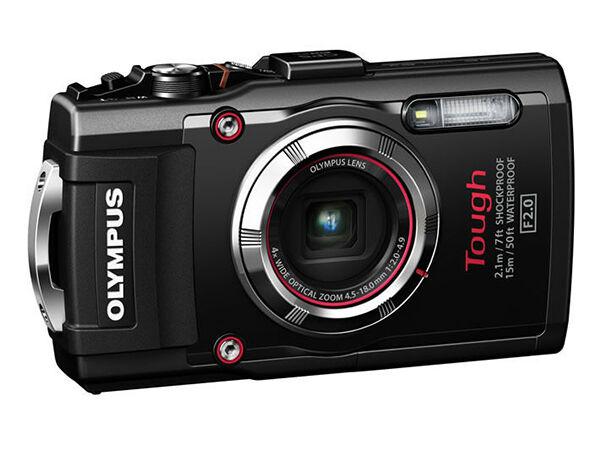 TechRadar rated the Olympus Stylus TG-3 one of the best rugged waterproof cameras. It stands up to extreme temperatures and can handle falls from 2.1 metres. High-quality images and a functional design make the Stylus a practical choice. The camera is waterproof up to 15 metres, and users can take it snorkeling and fishing.
Design features
The Stylus features a chunky design with easy-to-use controls. It has a 100 kg crushproof rating and includes front and rear ergonomic handgrips. Doors for the battery and SD card compartments have a double lock to prevent slipping. Control buttons move easily and even work while a user wears gloves.
Performance features
Features like autofocus and auto-white balance help users take pictures in any conditions. A 4x zoom allows consumers to get up close with even the smallest landscape details. Art filters and panoramic mode provide creative touches to photos. Built-in Wi-Fi connects the camera to smartphones and other devices to share pictures.
---
2
Nikon Coolpix AW120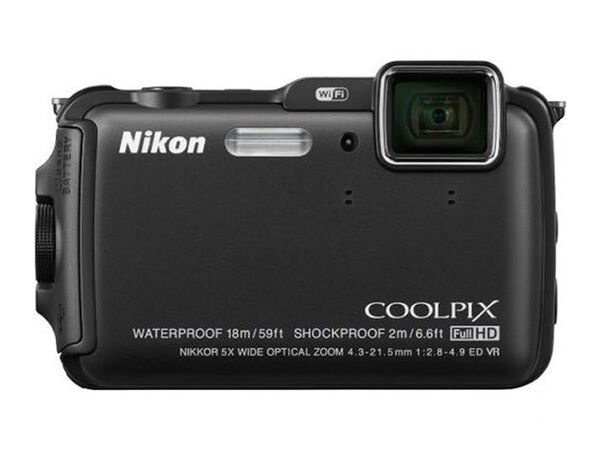 PCMag gave the Nikon Coolpix AW120 four stars for its wide-angle lens capabilities, functional design, and special features. TechRadar named it as one of the five best waterproof cameras. The camera is waterproof up to 18 metres, and it offers users an LED display, high-resolution images, and a compact body.
Design features
The AW120 weighs less than 226 kg and is available in multiple colours. Its 5x zoom lens takes clear photos underwater. Control buttons on the back surround the LCD screen, and users can operate the camera with one hand.
Performance features
The Nikon AW120 resists cold up to negative 10 degrees Celsius and handles being dropped from up to 2 metres. The built-in GPS gives users access to a world map and electronic compass, and it helps them track altitude and water depth. It also records video and has a vibration reduction option that reduces shaking.
---
3
Canon PowerShot D30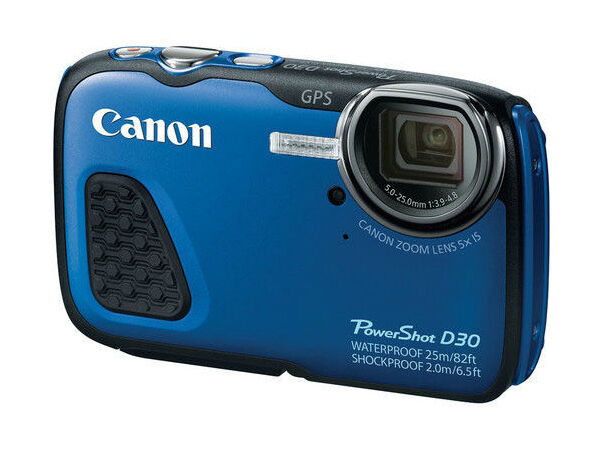 PCMag and TechRadar list the Canon PowerShot D30 as one of the top waterproof digital cameras. The camera is waterproof up to 25 metres. It features an ergonomic design with a tough exterior that is shockproof to 2 metres and can handle negative 10 degree Celsius temperatures.
Design features
The lightweight PowerShot D30 easily fits in a pocket and includes a 5x zoom lens. The LCD screen features a sharp display, and the 12-megapixel camera takes detailed pictures. A viscous case help users keep a firm hold on the camera, even in extreme environments. A secure clip locks the battery and SD card compartments.
Performance features
The PowerShot D30 boots up quickly and focuses in a few seconds. Colour enhancement mode allows users to edit photos. A built-in GPS tags photos with a location, and it records full HD video. Other options include using special modes for shooting in snow or underwater, and a wind filter protects against shaking.
---
4
Panasonic Lumix DMC-FT5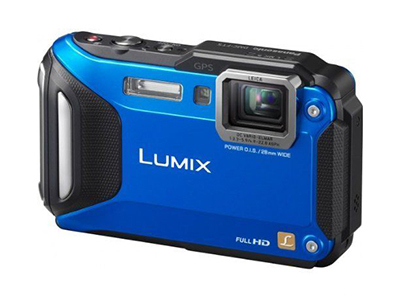 The Panasonic Lumix made TechRadar's list of top waterproof digital cameras. It has a crushproof rating of 100 kg and holds up to temperatures of negative 10 degrees Celsius. The Lumix is waterproof up to 13 metres, and it offers a several exciting options.
Design Features
Lumix has a compact design that makes it easy to carry in a pocket or small bag. It comes in bright orange, blue, or silver. A bright LCD monitor allows users to scroll through their pictures in any light, and the lens includes stablilisers to reduce camera shake.
Performance Features
The included Wi-Fi offers Geotagging and instant transfer for pictures. Users can sync photos to other devices or to Cloud storage. A time lapse shooting features creates a series of pictures that combine into a short video. The torchlight helps the Lumix record brilliant videos underwater or in low-lighting situations.
---
How to buy waterproof digital cameras on eBay
When you get ready for your next outdoor adventure, find a waterproof digital camera on
eBay
to take with you. These cameras offer a wide selection of choices in a variety of styles. To start your search, type "waterproof digital camera" into the search bar. If you want to narrow your search, use a brand name as your search term. Choose the camera you want, and contact the seller to complete your purchase. Then get outdoors to start documenting special moments.