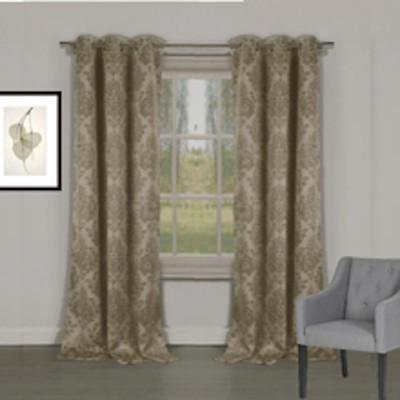 When you shop for blockout curtains with Quickfit, you'll find curtain panels that are triple lined with off white and black acrylic material that act as a tough defence against outside light and weather. The front of the curtain is your traditional curtain fabric, which gives the room a great look. These special curtains require different cleaning practices than traditional curtains since you cannot simply throw them into the laundry and let the machine do the work. Instead, follow these tips.

How To Clean Blockout Curtains
Vacuum

Start by vacuuming the dirt off both the front and back of the curtain panels. This gets the dust out of the way before you get into the deep cleaning. The easiest way to vacuum your curtains is with a dust attachment while they're still hanging.

Spot Clean with Laundry Soap

Remove the curtains from the hooks or rod. Then, place a small drop of soap on the problem spot, rub gently with a warm cloth, and then rinse with clean water. We recommend testing this in an inconspicuous spot on the curtain first to determine that your laundry soap will not alter the colour of the fabric.

Deep Clean with Soapy Water

Fill the bath with warm soapy water. We recommend using the instructed amount of soap for a small load of laundry. Blockout curtains must be hand washed because the machines can easily ruin the layers. Gently squeeze and scrub the curtain fabric with your hands. Once the entire curtain has been washed, drain the bath and rinse the curtains with clean water.

Dry the Curtains

Ring the curtains to remove excess water. Hang the curtains back on the rod or hooks to dry completely. Keep different curtain panels separated for faster drying.

Cleaning blockout curtains is quite simple. Do you agree? Not a fan of the blockout curtains?