While 2014 has been something of a slow year for the brand new consoles, 2015 is shaping up to be one of the biggest in a decade. Sony's PlayStation 4 is just about to hit its stride, and the year to come will bring with it a treasure trove of titanic titles. Let's take a look at five of the biggest titles to look forward to next year.
1
The Order: 1886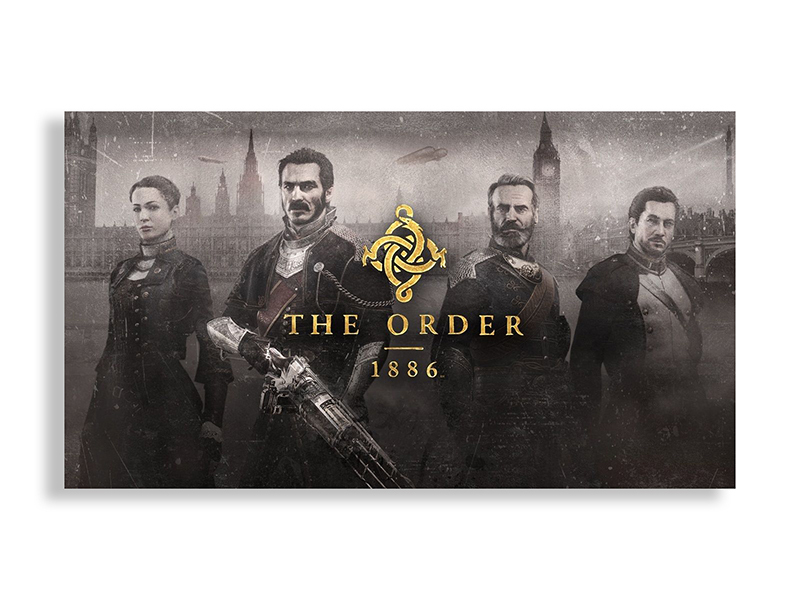 Shooters are a dime a dozen these days, but Sony has bet that a shooter with a bit more soul - and a bit more story - will succeed. "The Order" is the result of that bet, and it looks to be a winner, with its unique weapons and astounding cinematic storytelling.
Set in an alternate version of London in the late 1800s, "The Order" sees a band of elite knights using advanced weaponry to fight all manner of beasts and ghouls. The weapon and scenario design is particularly exciting; Nikolai Tesla even shows up to give the players weapons for fighting the worst of this alternate universe.
---
2
The Tomorrow Children
Q Games made a name for itself on the PS3 with its unique PixelJunk series. On the PS4, the talented Japanese team is stepping away from its unique 2D titles to deliver something a little different with "The Tomorrow Children."
Blending aspects of Minecraft with the style of games like Double Fine's "Stacking," Q's latest features unique world-building mechanics and a co-operative element which suggests some great opportunity for multiplayer madness.
---
3
Tearaway Unfolded
"Tearaway" is one of the PlayStation Vita's best games, using all of the system's features to create a one-of-a-kind experience. This forthcoming PS4 exclusive seeks to use the same base to create an equally-unique experience specifically for the PS4.
Adapting previous levels and supplementing it with console-specific content, this new game keeps the Vita title's artistic style and novel approach to gameplay, with puzzle-solving, physics trickery, and more.
---
4
Bloodborne
No serious gamers missed the Souls franchise, which emerged as one of the treasures of the last generation. "Bloodborne" brings the Souls franchise to the new consoles exclusively on the PlayStation 4 this time around, and it will do so without any baggage.
While the game is clearly inspired by its spiritual predecessors, it will fundamentally rewrite the rules on how you tackle its challenges. For one, there's no block - a fact which has Souls veterans running scared already. Instead, you'll regenerate health if you can quickly surmount an offensive after taking a hit.
A dark atmosphere oozing with style and intense visual presentation, it is sure to be one of the spring's biggest RPGs.
---
5
Uncharted 4
There isn't a single game more highly anticipated and sure to please in 2015 as Naughty Dog's forthcoming epic. The prophesied swan song of Nathan Drake's adventures, "Uncharted 4" will be the biggest adventure yet.
Following hot on the heels of the award-winning and wildly lauded "The Last Of Us," this new PS4 title promises to take all of the "Uncharted" series' character-driven narrative, tight gunplay, platforming, and adventure in a visually unrivalled package.
Little is known about the game so far, but rest assured this will be a sure-fire candidate for 2015 game of the year.
---
Conclusion
The PlayStation 4 has some amazing games coming in 2015, and it's going to be a great year to own one of Sony's new boxes.