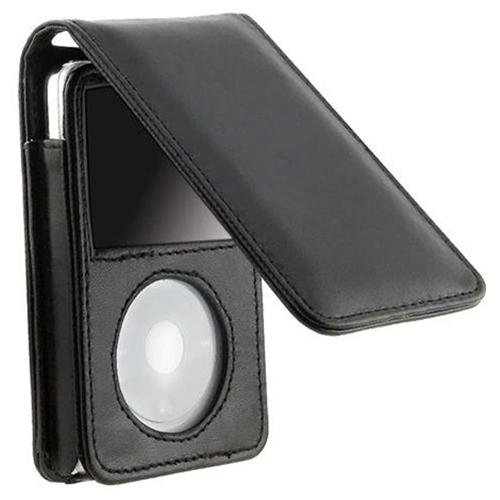 Cases are essential for protecting high tech gadgets, such as iPods, mobile phones and other MP3 players. iPod cases protect the electronic devices from a wide range of damage, from nicks and scrapes to cracks and scratches.
Besides their practical use, iPod cases are also popular for their fashion properties, as the extensive range of cases available caters to individual tastes that can express the characteristics and identity of their owner.
iPod cases come in a multitude of different types, shapes and styles to suit everyone's individual preferences and tastes.
The purpose of this guide is to inform the reader all about iPod cases, and how to purchase them efficiently and safely from globally renowned auction website eBay.
iPod Cases
iPod cases are categorised according to the iPod that they have been designed for. There are currently four different types of iPod on sale on the general market:
From here, iPod cases can be further categorised by the type of case they are. There are 4 main types of iPod case:
Pouches/Sleeves
These cases are great for protecting iPods when they aren't in use. The iPod simply slides into the padded fabric sleeve, protecting it from sharp objects, such as keys or loose change whilst it's in your pocket or bag.
Skins
Most iPod skins are made from rubber or silicone, although some leather, metal and wooden skins can also now be found on the market. The skin is placed on the iPod and protects the back and sides of the device. Just make sure you choose the right fitting skin, as the wrong one may block vital ports or its camera lens (if the iPod has one).
Book Style
Book style cases generally offer iPods the most amount of protection out of iPod cases. These cases (also known as wallet or flip cases) cover the back and sides of the iPod, as well as the front and screen (when closed shut). These iPod cases are often deemed quite bulky, but perhaps their greatest feature is the security they offer, as they appear like a book or a notebook rather than an iPod.
Armband/Joggers case
Armband iPod cases, as the name suggests, is a case that is incorporated onto an armband. These cases are brilliant for joggers, walkers or anyone who likes listening to music whilst exercising or undertaking a physical activity, as they present a hands-free option to listening to music.
Another product that offers an element of protection for these music devices is the iPod screen protector. These products act like laminate in that they are placed directly on top of the iPod's screen, offering protection from smudges and scratches. Using a screen protector, as well as an iPod case, will generally offer the iPod the most protection available.
iPod Generations
iPods have been on sale since 2001, and there have been many different versions of the four iPods during this time. Generally, when Apple bring out a new version of an iPod it is typically smaller in shape and thinner - this is why it's imperative that you know which 'generation' of iPod you own so that the case fits as well as possible.
Use the tables below to ascertain which iPod (and which generation) you have in order to have the most successful purchase.
iPod Classic
Launch Date

Capacity

1st Generation

October 2001

March 2002

5GB, 10GB

2nd Generation

July 2002

10GB, 20GB

3rd Generation

April 2003

September 2003

10GB, 15GB, 20GB, 30GB, 40GB

4th Generation

July 2004

October 2004

30GB, 30GB, 40GB, 50GB, 60GB

5th Generation

(iPod Classic With Video)

October 2005

30GB, 60GB, 80GB

6th Generation

September 2007

September 2008

80GB, 120GB, 160GB,
iPod Nano
Launch Date

Capacity

1st Generation

September 2005

February 2006

1GB, 2GB, 4GB

2nd Generation

September 2006

2GB, 4GB, 8GB

3rd Generation

(Nano With Video)

September 2007

4GB, 8GB

4th Generation

September 2008

8GB, 16GB

5th Generation

September 2009

8GB, 16GB

6th Generation

September 2010

8GB, 16GB
iPod Shuffle
Launch Date

Capacity

1st Generation

January 2005

512MB, 1GB

2nd Generation

September 2006

February 2008

1GB, 2GB

3rd Generation

March 2009

4GB

4th Generation

September 2010

2GB
Ipod Touch
| | | |
| --- | --- | --- |
| | Launch Date | Capacity |
| 1st Generation | September 2007 | 8GB, 16GB, 32GB |
| 2nd Generation | September 2008 | 8GB, 16GB, 32GB |
| 3rd Generation | September 2009 | 32GB, 64GB |
| 4th Generation | September 2010 | 8GB, 32GB, 64GB |
How to Buy an iPod Case on eBay
The choice of iPod cases online dwarf those that can be found on the high street, with numerous amounts that can be reviewed next to each other aligned with the buyer's individual preferences. In this sense, eBay is brilliant for offering a quick and easy route into searching for an iPod case on the Internet.
For the most successful purchase, use the following advice for efficient and safe shopping on eBay:
Search: In order to start a search on the website, enter 'iPod case' into the search toolbar. Then, using the menu on the left-hand side of the screen, select 'Electronics' followed by 'MP3 player accessories'.To search for a specific product like a leather iPod case for example, enter 'leather iPod case' (along with any other specific key terms you may have) into the search toolbar. Don't forget that you can always narrow down the search results by using the categories list on the left-hand side of the screen.
Compatibility: Always check the compatibility of the case with your iPod before purchasing. If it's not included in the product description then ask the seller yourself.
Shop Safely: In order to have the most successful purchase shopping on eBay, always read the product description thoroughly (so you know exactly what is being purchased), and review the postage details and payment options prior to purchase. And remember; you can always contact the seller if you are unsure about any part of the transaction. This function can also be used if you would like to ask the seller a question about the item or you would simply like more information about the product.
eBay Deals: Don't forget to check out the latest deals on iPod cases by looking in the 'Electronics' section. Many great discounts can be found here along with free postage costs.
Use PayPal: PayPal is the safest way to make online payments. PayPal permits shoppers to send payments securely and quickly online using a credit card, bank account or PayPal balance. Although eBay accepts a range of payment methods, PayPal is often considered the easiest and safest method of payment. For more information about how PayPal and eBay work together to keep you safe whilst shopping online, please visit the 'About PayPal' section on the website.
Conclusion
There are many issues to consider and factors to take into account when purchasing an iPod case. However, with the important information and careful considerations outlined in this guide, coupled with eBay's highly detailed and easy to use website, buying an iPod case is quick, simple and hassle-free.
Buying on eBay should be considered, not only due to the potential of finding a good deal, but because of the extensive choice of iPod cases that the website offers. Remember to always keep your personal information and banking details safe and secure by using payment authority PayPal to complete transactions between yourself and the seller.