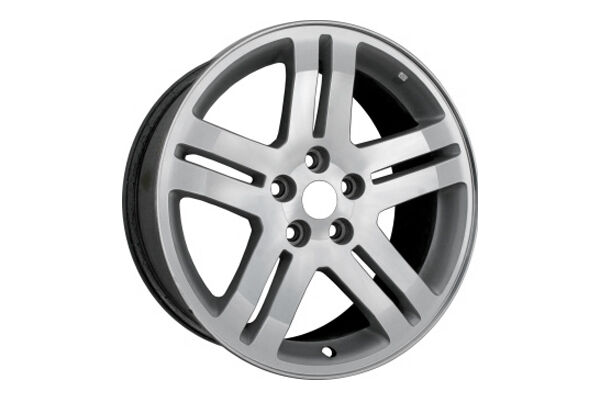 Alloy wheels have gained in popularity over the years. In caravans, lighter alloy wheels can reduce fuel consumption and improve road handling. Of course, caravan alloy wheels of any weight can serve to add a bit of flash and style to your vehicle.
When looking for a set of alloy wheels, also known as mag wheels, there are several things to keep in mind. You should know the size of the current wheels, the number of stud or bolt holes and the PCD, and the recommended offset measurement. Consider your personal preferences such as the aspect of the wheels, and decide whether to buy them new or used. Once you understand these things, you can choose a new set of alloy wheels with confidence.
Exact Replacement or Upgrade?
Staying close to the size of the factory wheels on your caravan is a safe option when choosing new wheels. This ensures that you can install similar tyres. Choosing an exact replacement for the wheels does not affect the smoothness of the drive or the handling of the caravan.
Of course, if you are looking at alloy wheels you are likely considering the look of the caravan as well as the better road handling and fuel economy. Larger wheels are more noticeable and can improve the look of a vehicle. If you decide to go with larger wheels, you do need to keep the original tyre diameter. In other words, if you move up to a larger diameter wheel, you need to have a smaller profile tyre. Keep in mind that your caravan may be more sensitive to bumps in the road if you increase the wheel size.
Alloy Wheel Colour
Alloy wheels come in a number of different designs and styles. In addition to different designs, you can find alloy wheels with different finishes. For example, you can choose alloy wheels with a black finish. You can also find white caravan alloy wheels or silver alloy wheels. Occasionally, you can also find rim tape or special caps for alloys to add extra flair.
Alloy Wheel Measurements
Whether you choose to step up the wheel size or keep your newcaravan mag wheels the same size as the originals, there are two measurements you need to know: the rim diameter and the rim width. The rim diameter is the one that is the most visible, affects the driving, and influences the profile of the tyre you choose. The rim width measurement is also important, but has more to do with fitting the tyre and the offset measurement.
Stud or Bolt Holes and PCD
PCD, which stands for pitch circle diameter, is the measurement of an imaginary circle drawn through the centre of the bolt holes around the centre of the wheel. The other measurement indicates the number of bolts of the wheel. The total measurement is a representation of bolt holes by PCD in millimetres. For example, if a wheel has four studs and a PCD of 120 millimetres, the measurement is 4 by 120. It is important to maintain the correct pitch circle diameter for good clearance. If it is not correct, damage to the wheel assembly as well as the body of the caravan can result.
In addition to making sure the PCD is correct, you need to keep in mind that your new wheels likely need special alloy wheel nuts so that they stay on safely. Studs have special threads, so not all nuts fit all studs. Also, the nuts need to fit inside the indent in the wheel to tighten up to the stud properly. For this reason, reusing the nuts that came with the original steel wheels on your caravan is unlikely.
Offset Measurement
The offset of a wheel is the distance between the wheel centreline and the wheel mount. It is very important to maintain the correct offset of your caravan. You should stick as closely as possible, within five to seven millimetres, to the manufacturer recommendation for wheel-offset measurement. ET is another term for offset.
Alloy Wheel Accessories
There are some extras to consider when buying alloy wheels for your caravan. Even if they have a good finish, alloys require gentle cleaning. Alloy wheel brushes and brush sets are gentle and non-scratching. Another option is alloy wheel rim tape. Much like tape striping for any car, rim tape can add an extra pop of colour to your flashy new wheels.
New or Used Alloy Wheel
One last thing to consider is whether you want to purchase new or used wheels. Obviously, new wheels have a higher cost, but you know that there is no previous damage or repair work to the wheel. On the other hand, choosing a previously owned set of alloy wheels can mean substantial cost savings upfront. In fact, refurbished alloy wheels can look like new wheels.
How to Buy Alloy Wheels for Your Caravan on eBay
You can find a wide variety of caravan alloy wheels and accessories such as specialised nuts and rim tape on eBay. Whether looking for new or used alloy wheels, you should always check and recheck to make sure that the size, make, and model of the wheels are compatible with your caravan. Some sellers actually have a compatibility chart or filter available on their listings that allow you to enter the year, make, and model of your car to check against. If in doubt, remember you can ask the seller questions before making a purchase. You are sure to find a set of wheels you like on eBay or eBay Deals.