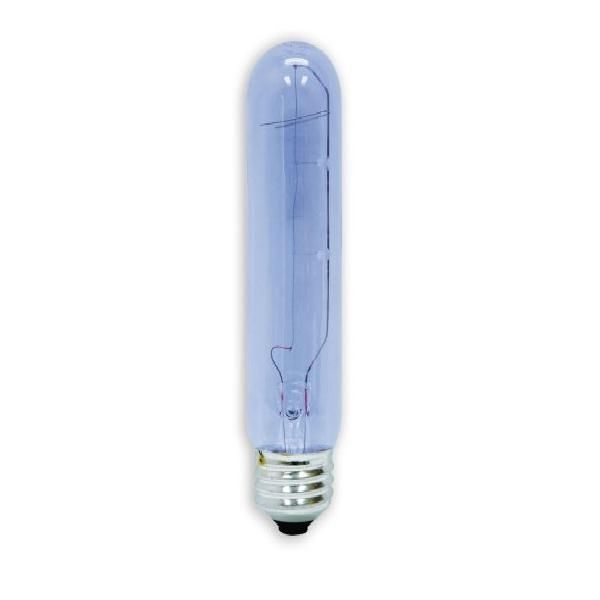 The end of the summer towards the beginning of autumn is the best time to plant most varieties of bulbs in order to achieve a thriving and vibrant-looking garden.
Bulbs are very versatile and can be planted in grass (both naturalised and in the border) or in pots, which means bulbs can be planted and plants can be grown in all garden types from traditional to balcony or rooftop gardens.
The purpose of this guide is to inform the reader all about bulbs and to explain how to purchase them. The guide will also outline how to buy bulbs from renowned auction website, eBay.
Bulbs
A bulb is a short stem with fleshy leaves or leaf bases that function as food storage organs during dormancy. A bulb's leaf bases (also called 'scales') do not offer support to the leaves; rather it contains food reserves to allow the plant to survive in harsh conditions.
In the centre of the bulb is a vegetative growing point or an unexpanded flowering shoot. The base of the bulb (the basal plate) is formed by a stem where the plant's growth occurs. Roots emerge from the underside of the base and new leaves and stems surface from the base's upper side.
Tunicate bulbs have dry membranous outer scales that protect the continuous lamina of fleshy scales. Non-tunicate bulbs have looser scales, and do not have the protective tunic layer of tunicate bulbs.
There are many different types of bulbs to suit the various locations they can be planted. Bulbs can be mass planted in solid beds, planted around perennial borders and rock gardens. Bulbs look great when they're planted along walkways and paths and around water features, such as ponds, lakes and fountains.
Bulb Growth
Bulbous plants cycle through vegetative and reproductive growth stages; the bulbs grow to flowering size during the vegetative stage and the plant flowers during the reproductive stage. For these transformations to occur certain environmental conditions are needed, such as the change in temperature from a cold winter to a warmer spring.
Once the flowering period has ended, the plant enters a foliage period of roughly six weeks - during this time the plant absorbs energy from the sun and nutrients from the soil in order to help them grow the following year. Bulbs dug up during the foliage period will not come into bloom the following year, but they should flower normally in later years.
After the foliage period is complete, bulbs can be dug up for replanting elsewhere or can be stored for later planting. When storing bulbs it is important for their longevity to remove any surface moisture prior to storing them. Bulbs can be kept in dry paper bags or trays of dry sand and stored in a frost-free place. Most bulbs can be stored.
Spring Bulbs
For buyers that wish for their garden to be full of colour and beauty next spring then the bulbs should ideally be planted before the first frost, which is between October to December. Crocus, daffodils, hyacinths and tulips are just a few bulbs that can be planted at this time of year.
Almost all bulbs, regardless of their seasonality, are susceptible to rotting, so sunlight and good drainage is needed for their survival.
Summer Bulbs
Summer bulbs are perfect for growing in plant pots or containers. They add luscious and rich colour to mixed borders and require very little space to grow.
Most summer bulbs should be planted in spring when the soil is warming up and loosening. The ideal soil temperature for summer bulbs is 13oC, as colder soils may encourage bulbs to rot. Summer bulbs that have been stored over the winter period should be planted at the very end of their dormant season.
Unlike spring bulbs, most summer bulbs are not hardy so will need to be lifted before the first frost.
Soil
There are many different bulbs to choose from; all of which need different soil types. In general, summer bulbs like being positioned in the sunlight where they will be warm (begonias and lilies are the main exception to this as they thrive in the shade).
If the soil type is heavy and predominantly clay, dig in one or two buckets of coarse sand per square metre. To further increase the grounds drainage properties, add well-rotted organic matter to the soil.
Choosing the Bulbs
Before shopping for bulbs, it's strongly advisable to draw up a planting plan. Choose a mixture of varieties in different colours and plants of different heights and flowering periods. It's always best to group types and colours together so that one part of the garden is blooming rather than a few single bulbs spaced apart.
Flowering bulbs are perfect for mixing with bedding plants or other bulbs or for planting in amidst other plants that may bloom at a different time of the year.
How to Buy Bulbs
Buying bulbs can be quite challenging - especially for those new to gardening. Here is some general guidance about buying bulbs and what to look out for:
· Bigger bulbs almost always produce bigger blooms, so if the space in the garden permits, buy large bulbs for a more healthy and vibrant looking arrangement.
· Summer bulbs are usually on sale from the start of spring when they're dormant, so buy them then in order to get the freshest bulbs available.
· If it's possible, check that the plants have been obtained by good reliable growers, as opposed to stock that has been gathered from the wild.
· Once the bulbs have been purchased and they have arrived, try to plant them within a couple of days or they may begin to sprout.
How to Purchase Bulbs on eBay
eBay is a great place to buy bulbs. Regardless of the gardens: type, style or climate, there is an extensive range of bulbs for sale on eBay.
For a completely successful purchase, here is some advice about using the renowned shopping website:
Conclusion
There are many issues to consider and factors to take into account when buying bulbs. However, with the important information and crucial considerations outlined within this guide, coupled with eBay's easy to use and customer service-focused website, buying bulbs has never been easier.
Buying on eBay should be considered not only due to the potential of finding a good deal, but due to the extensive choice of bulbs for sale on the website.
Always keep all personal information and banking details safe and secure by using payment authority PayPal.