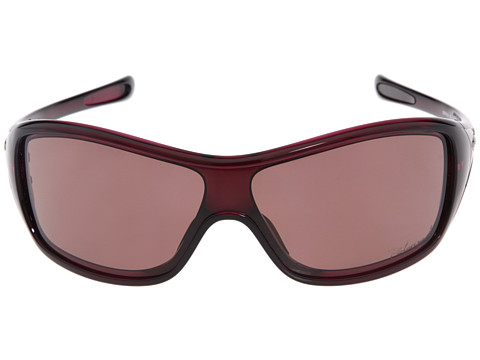 Whilst sunglasses are worn regularly by those who wish to protect their eyes from the sun, there are companies that manufacture sunglasses that provide this function, as well as providing wearers with an additional fashion accessory to add to their wardrobe.
The likes of eBay offer the chance for designer sunglasses for women to be purchased from a variety of different designers and styles, alongside the chance for a secure and authentic purchase.
The following guide aims to take potential buyers of designer sunglasses for women through the various options available, as well as offering advice on the most suitable sunglasses to purchase for certain face types and other personal requirements.
Designer Sunglasses: Types and Styles
There are many different styles and types of women's designer sunglasses available on the market. Many of these styles are associated with certain sunglass designers, whereas others are made by a number of different fashion houses.
Knowing which style of designer sunglasses is preferable and best suited to face type and occasion is important in making the right choice when buying designer sunglasses.
The following are the main styles of women's designer sunglasses that are available on the market:
Style of Designer Sunglasses

About

Cat-Eye Sunglasses

Cat-eye sunglasses are a popular style of sunglass amongst women. Sunglasses of this nature often provide a retro feel to an outfit and were popularised by the actresses of the 1950s. Cat-eye sunglasses are given this name due to the raised and pointed upper lens rim.

This design feature gives the glasses a very feline and very feminine appearance. Those looking for a stylish pair of sunglasses that accentuates one's cheekbones, and also provides a classical look, wear cat-eye sunglasses. There are a number of fashion houses that have designed their own unique takes on cat-eye sunglasses, most of which are available for affordable prices on the likes of eBay.

Aviator Sunglasses

Aviator sunglasses were initially designed as a means of protecting a pilot's eyes from both sun and wind whilst flying. However, they are now an extremely popular style of sunglasses amongst women. They have thin, metal frames that allow for a certain amount of stretching, so to cater for various head styles, yet they can be fragile. Aviator sunglasses have large lenses and a double bridge across the nose to increase their robustness.

Aviator sunglasses were originally designed by Ray-Ban and if one wishes to buy a high quality pair of aviators this may be the brand to side with. On the other hand, many other sunglass designers have their own take on the aviator and these may be just as affective, as well as slightly more affordable, if one has a budget limit.

Wayfarer Sunglasses

Wayfarers are another style of designer sunglasses that are popular in the woman's sunglasses market. They are simple in design, but have been made one of the most desirable and highest selling fashion items ever since the conception.

Many celebrities have popularised the wayfarer and they are appreciated for its basic shape. Wayfarers often have a wide plastic frame that narrows around the lens rim. The frames are available in a number of different colours and patterns, most popularly in plain black or tortoise shell.

Wayfarers are another style of designer sunglasses that were originally conceived by the company, Ray-Ban. Again, much like the aviator style, various other sunglasses designers often imitate Wayfarers, which may be helpful for those on a budget.

Oversized Sunglasses

Oversized glasses are often worn as a means of covering up large areas of the face, something that may be done for sun protection purposes, or perhaps as a means of hiding signs of fatigue or blemishes. Despite the functionality of oversized glasses, they are also worn as fashion pieces and are available from a number of different sunglass designers.

Oversized sunglasses live up to their name and have exaggerated features, particularly the lenses and frame.
Designer Sunglasses for Different Face Shapes
Some designer sunglasses for women will only suit certain face shapes, or will only accentuate certain facial features. Here is a guide to the different face shapes and the best style of designer sunglasses for them:
· Oval Face: Unlike a lot of face shapes, women with oval shaped faces will find that most styles will suit their faces. However, the likes of aviators will bring out cheekbones, whilst still looking subtle.
· Heart-Shaped Face: Heart shaped faces will have a narrow chin and a wider forehead. Again, aviator sunglasses or any glasses with thin frames will bring out the best of this face shape.
· Round Face: Round faces will require a squarer frame than a pair of aviators. The likes of a pair of wayfarers will be best suited to round faces.
· Oblong Face: For oblong shaped faces, one needs thick and square frames. This will help balance the face and not make it look too small or too big. Oversized glasses may be the best option.
· Square Face: Square faces have strong, defined features. In this case, the likes of a pair of aviators may be a suitable match as they soften these features. Square frames are also suitable if one wishes to accentuate these strong features.
Designer Sunglasses Sizes
Designer sunglasses will often come in different sizes to suit various head sizes.
These sizes tend to be determined by a set of numbers given in the product description. There will be three numbers provided as a size guide, all of which are given as measurements in millimetres.
· The first of these numbers is the lens diameter. This will indicate the width and height of the lens.
· The second number is the bridge length. The bridge is the part of the frame that connects each lens frame.
· The third number provided is the arm length. The arm is the part of the glasses that sit either side of the head. There are only three standard sizes of arm length and they are 135 millimetres, 140 millimetres and 145 millimetres.
It is important to look out for these numbers so as to ensure that the correct size of sunglasses is purchased.
Buying Designer Sunglasses for Women on eBay
· Finding Designer Sunglasses: To find women's designer glasses on eBay, visit the site and the Fashion section. Then, find the Women's Sunglasses link at the side of the page. From here, type in the designer or style of choice into the keyword search bar to begin the search. Alternatively, one can look in the fashion listings in the Deals section of the site to find specially chosen products and prices.
· Authenticity: When using eBay, be sure to check that the designer sunglasses are authentic and not fake or imitation versions. One of the ways of doing so is by ensuring that a case or at least a shopping bag from the store at which they were purchased is provided. A further way of ensuring that the designer sunglasses are authentic is by thoroughly going through the product description and checking the images that will be provided.
· Buying: When a pair of designer sunglasses has been found, make use of one of eBay's buying options to finalise the purchase. Place a Bid, buy the glasses straight away with Buy It Now or make a Best Offer.
Conclusion
When buying designer sunglasses on eBay there are a number of things to look out for:
· Remember to buy the sunglasses according to their style and their suitability to the face type of the wearer. Buying a suitable pair of sunglasses can also play a role in determining their comfortability too.
· Furthermore, keep an eye out for the UVA rating of the sunglasses. Whilst the priority of designer glasses are to be stylish and fashionable, they also need to protect the wearer's eyes from the sun and the UVA rating should be as high as possible in order to do so.