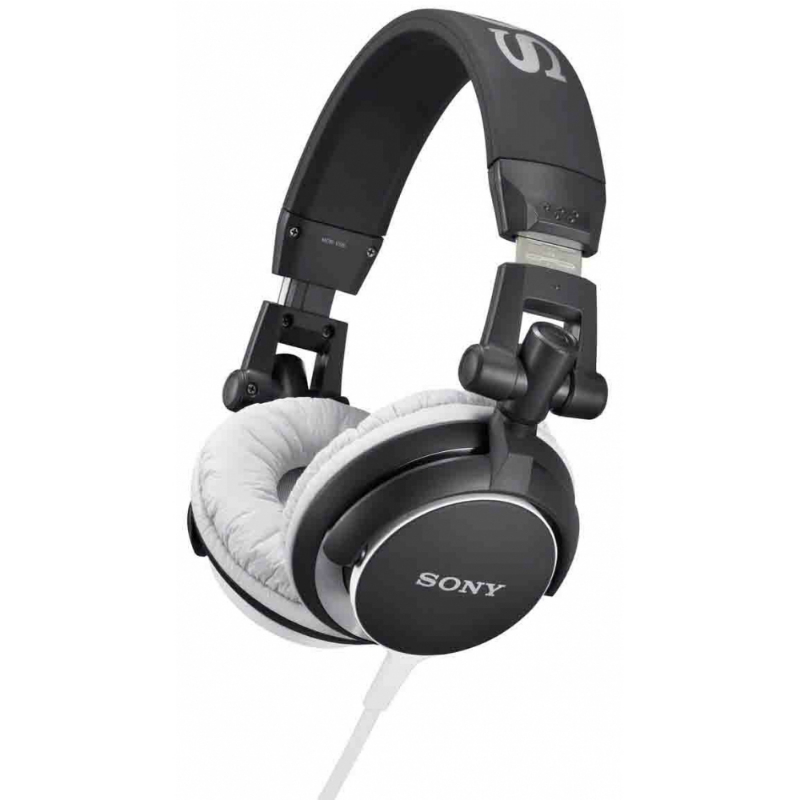 Headphones allow people to listen to music and other audio without disturbing those around them. Headphones range in size from small earbuds to full-size headphones that cover the ears. Some people want the portability of earbuds but the comfort and quality of full-size headphones. With folding headphones, users can have the best of both worlds. Folding headphones are over-the-ear headphones that collapse into a smaller size to make them easier to travel with. When shopping for this type of headphones, a shopper should know what to look for and compare the different types of headphones to make sure that he or she is purchasing the right one. When looking for a large selection and great deals on headphones, shoppers can find what they need on eBay.
Uses for Folding Headphones
Folding headphones are convenient for people that like to listen to music on the go but do not want to deal with bulky full-size headphones. Folding headphones are generally over-the-ear headphones that collapse into a compact size. They are also lightweight, making this type of headphones easy to transport. Folding headphones are ideal for iPods and other Mp3 players because folding headphones allow the listener to have portable headphones for their portable devices. Some models come with special cases for conveniently storing the headphones.
What to Look for in Folding Headphones
As with other types of headphones, a shopper should be sure to look at all of the features that the model has to offer before making a purchase. Not all headphones meet everyone's needs. Some people may wish to pay more for certain features, while others simply want a functioning pair of headphones. Some of the factors to consider include sound isolation, noise cancellation, frequency, cable length, and overall comfort.
Sound Isolation
Sound or noise isolation headphones are ideal for people who need to block out the background noise. These headphones form a tight seal around the ears to prevent other noises from reaching the listener's ears. This basic design is effective, and much cheaper than other options. Sound isolation is a good feature for collapsible headphones to have especially when listening to music or podcasts in crowded and noisy places.
Noise Cancellation
Noise cancellation is different than sound isolation in that the headphones themselves work to block the background noise by effectively cancelling the noise out. This feature works by sampling the noise in the background and playing an inversion of the sound in the the user's ears. The result is that the background noise is cancelled out and the user cannot hear it. These headphones are more effective at blocking sounds when compared to sound isolation headphones. For the best results, shoppers should look for noise cancellation headphones that offer sound isolation as well. Unfortunately, noise cancellation headphones are more expensive than sound isolation headphones and this feature requires batteries.
Frequency Range
For a better listening experience, opt for headphones that offer a wide frequency range. Different types of headphones have different frequency ranges, and this often corresponds to how much the shopper pays for the headphones. For optimal listening, shoppers should select headphones within the 10 Hz to 25,000 Hz range.
Cable Length
Since folding headphones are often worn while out and about, a longer cable is ideal. A long cable allows the user to tuck the portable music player in a backpack or pocket. Cables for foldable headphones typically range in length from 1 metre to 3 metres. It helps to have volume controls on the cable as well. These controls should hang just below the chin so that the listener can adjust the volume without having to remove the device from the backpack or pocket.
Comfort
Though folding headphones are meant to be convenient and portable, they do not have to be uncomfortable. While the large headphones used with professional audio equipment may be more attractive, they are not usually the most comfortable. Headphones that are lightweight and compact tend to be easier to wear for long periods. This is because they do not weigh the head down or pinch the ears. Additionally, if the headphones are less bulky, the wearer's ears do not get hot.
Other Types of Headphones to Consider
Folding headphones are convenient for several purposes, but they are not always the best choice. Before settling on a pair of folding headphones, shoppers should consider all the other types that are available and see how they are different. Having this information helps the buyer choose the right type of headphones for his or her needs. The different types of headphones are listed and described in the table below.
| | |
| --- | --- |
| Type of Headphones | Description |
| Earbuds | Sit loosely in the outer ear of the wearer; portable; compact; affordable; do not produce high-quality sound |
| In-Ear-Canal | Have specialised ear tips that sit in the ear canal; block the noise around the listener; can be uncomfortable for some people; produces decent sound quality because of the noise isolation features |
| Canalbuds | Sit loosely on the outside of the ear canals; provide better sound quality than earbuds but not good as in-ear-canal headphones |
| Lightweight | Over-the-ear headphones with small cushions that sit on the outside of the ears; do not cover the full ear |
| Full-Size | Over-the-ear headphones that cover the entire outer ear; often provide the best sound quality depending on the brand; can be bulky and heavy; not ideal for travel |
| Bluetooth | Wireless headphones that sit on the outside of the ear and sit either behind the head or over the head; connect via Bluetooth to the audio device |
With the exception of the full-size headphones, most other types of headphones are designed to be compact and portable. Earbuds, in-ear-canal headphones, and canalbuds are the easiest to transport because they do not have bands that go over or around the head. Instead, they connect via the y-shaped cable attached to each ear piece. Because they are little more than the cable itself, these headphones can easily fit into a pocket for carrying.
Factors to Consider When Buying Folding Headphones
In addition to the features of the headphones, there are a few other factors that shoppers need to consider before selecting a pair of folding headphones. Considering these factors helps a shopper make a decision as to which pair of headphones is more likely to meet his or her needs. By comparing prices and setting a price range, as well as reading reviews for different brands, a shopper can easily find the folding headphones that work best.
Price
When it comes to folding headphones, prices do vary greatly. They can range from just a few dollars to several hundred dollars. A shopper does not have to spend a great deal of money to get a quality pair of folding headphones, but as with many other electronic devices and accessories, a shopper gets what he or she pays for. Rather than looking for the cheapest pair of headphones available, a shopper should consider all of the features mentioned above as well as compare the durability of different models when make a decision. For headphones made from quality materials, a shopper must be willing to pay the higher price.
Reviews
It is important to read reviews for different brands before making a selection. This ensures that a shopper is buying quality products, and is especially useful for the shopper who may be unfamiliar with the different brands and does not know what he or she is looking for. eBay forums are a convenient place to gather opinions about different brands and models. Shoppers can specify their needs and get recommendations for different brands of folding headphones.
How to Buy Folding Headphones on eBay
To get started with your search for great deals on folding headphones on eBay, begin on the home page. Type keywords into the search bar on the home page that describes the headphones you want. Once the search engine returns the initial results, select options such as the brand, type, and price range to narrow down the list of options. You can find a number of new and used folding headphones on eBay, so if you have a preference, select the condition as well. Once you have narrowed the list to a smaller number of results, read the item descriptions, look at images, compare prices, and then make a selection. To save money on the purchase, you should look for sellers that offer free postage.
Conclusion
Headphones come in many shapes and sizes, and some are more convenient to travel with than others. Earbuds are the smallest type of headphones, but they do not always produce the best sound quality nor are they the most comfortable. Full-size headphones are designed for both comfort and sound quality, but their bulkiness makes them hard to travel with. Folding headphones are an alternative to both of these types of headphones. They fit over the ears for comfort and offer better sound quality, but they fold down into a small size so that they can easily fit into a backpack or other case for transport. When shopping for folding headphones, shoppers should consider all of the features to find the best ones to meet their needs. eBay is a large online marketplace that offers a wide selection of choices for folding headphones at incredible prices.
folding headphones|ipod|mp3 player|over-the-ear headphones|earbuds