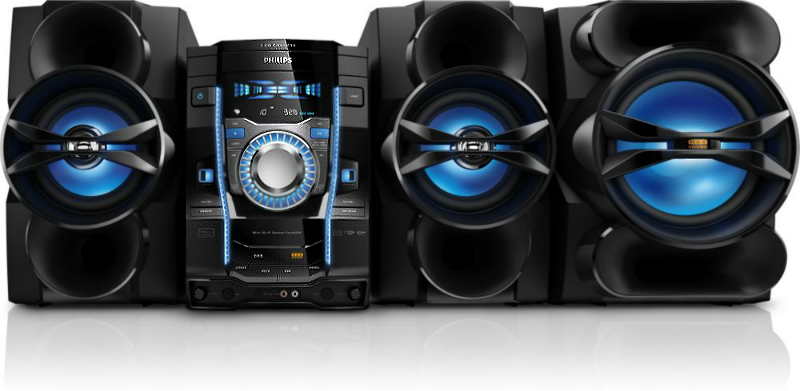 For many music enthusiasts, a hi-fi components system (a system built from 'separates' or 'components') is the ultimate in music listening due to its superior sound quality, increased flexibility and hobbyist appeal. Investing in a hi-fi components system gives the listener total control over the quality of performance of their music system, and buying hi-fi components using an encompassing site such as eBay gives the buyer a range of choices to help them make a sound investment. This guide will go through the various components involved in building a hi-fi system, including how to buy the components on eBay.
What is Hi-Fi?
Hi-Fi stands for high fidelity – a term used to describe a type of music reproduction that delivers high-quality sound as opposed to the poorer quality sound produced by the inexpensive audio equipment and inferior sound reproduction prevalent in recordings made before the late 1940s. Home stereo listeners and home radio enthusiasts (also referred to as audiophiles) tend to prefer hi-fi over inferior sound systems due to its minimal acoustic noise (unwanted random addition to a sound transmission), minimal distortion and more accurate frequency response (that is, distortion caused when different frequencies amplify by different amounts due to filters).
Hi-fi components systems are designed to reproduce music as close to the originals as possible by allowing the listener to pick and choose the musical components that will make up the system, ensuring complete harmony between the type of music and the systems which play the music. As such, each hi-fi system has special characteristics tailored to suit the listener's needs.
Benefits of Hi-Fi Components
Whilst manufacturers sell integrated music systems, or mini-systems, which contain one or more of the essential hi-fi components integrated within one another, they are generally regarded as inferior by traditional hi-fi enthusiasts who prefer creating a bespoke system out of separate components. Some of the main advantages of a components system include:
· Ability to mix and match different components, from different manufacturers to get the best system for the individual's taste in music. Different types of music need specific types of components for it to be most accurate to the original sound.
· The buyer can choose where they buy each component from, resulting in a better system as each manufacturer tends to specialise in a particular component.
· Option to spend money on a few core components to begin with and then building up the system with additional components when time and money allows.
· System can be upgraded when it suits the buyer – separate components mean more flexibility for piece-by-piece upgrades.
· If one component fails, there is still partial use of the rest of the system. However, the entire system will be out of use when repairing an integrated system.
· In general, the quality of sound is much better compared to integrated systems due to high-quality parts and precise engineering.
· Disadvantages of a components system: It can be more expensive overall than an integrated system, will be more complex and require more specialist knowledge to assemble the system and ensure components complement each other, and can take up more space due to the separate components.
Hi-Fi Components List
A basic hi-fi system consists of three main components: an audio source, an amplifier to control the volume and balance of the music, and at least two speakers providing stereo sound, all linked together using specific cables. The table below lists some of the main hi-fi components available to buy:
Component

Description

SACD/CD Player

CD players play audio compact discs, whilst Super Audio CD players offer more channels for surround sound and a longer playing time. They may have several ports for connecting components including headphones, iPods and USB memory disks. Built-in high quality processing converters give superior reproduction of the original sound, whilst other features can include shuffle, repeat and volume controls.

DAC

A Digital-to-Analogue Converter converts a digital signal from a CD player, computer or television into an analogue signal which feeds into an amplifier. Whilst it is easier to store signals in digital form, a DAC is required to convert the signal to a form recognisable by the human senses. Opt for better models for a clearer sound.

Amplifier

Amplifiers increase the output of a signal whilst matching the input signal – essentially producing the same sound but at a higher volume. Using different parts, models and manufacturers within the hi-fi system can yield different sounds.

Audio Recorder

Audio recorders record and duplicate music/audio. A microphone captures sound whilst editing functions can be used for trimming, dividing, combining and even adding effects, whilst a playback function plays the audio. A memory card stores the recordings, whilst formats can vary (i.e. MP3, WAV).

Also useful for digitising vinyl, cassettes and 8-track formats. Some may not require a computer – simply connect and use.

Network Audio Player

Also called a network music/media player, this hardware device receives and plays streamed media from the Internet, online radio stations, online music services, music files stored on a home wireless network or through AirPlay.

Receiver

Either an AV (audio-video) receiver or a DMR (digital media receiver). An AV receiver can amplify and route sound and video signals from a variety of audio and video sources. An integrated AM/FM radio allows radio sourcing. A DMR connects to a home network, retrieving and playing back digital media files.

Tuner

A tuner improves power transfer between a transmitter/receiver and its antenna. Better models are highly sensitive and produce a detailed, clear sound.

Turntable

Turntables are used to play analogue, vinyl records and can be hooked up to a hi-fi system for superior sound. USB models are also available for digitising old records directly from the turntable.

Cartridge

A magnetic cartridge is a transducer used to playback gramophone and vinyl records on a turntable by converting mechanical vibration into an electrical signal that is amplified and converted into sound via a loudspeaker system.

Subwoofer

Subwoofers are a type of loudspeaker used to enhance the bass aspect of music. A monophonic hi-fi amplifier is often used to power a subwoofer.

Speakers

Speakers amplify a received signal, converting it into sound. They are essential for a hi-fi system and are available in different types and sizes. Buy from specialist manufacturers for better quality and ensure a proportional match to the size of the room and the size of the speakers for best performance.

Speaker Stands

Speaker stands accurately disperse unwanted vibration generated from the speakers, expanding the sound stage and enhancing the bass. A range of sizes and designs are available, and can be wall-mounted for bookshelf speakers (better for smaller rooms) or floor-standing (more expensive and better for bigger rooms).

Interconnects and Cables

These connect the hi-fi system together, transmitting signals from one component to another, whilst slightly enhancing the sound. It is better to have cheaper components connected to good cables than vice-versa, and better to upgrade cables than to upgrade components.
Buying Considerations
When buying hi-fi components on eBay, there are several things to consider:
· Stick to a budget from the off-set, but remember that it is better to wait to buy a more expensive component than to settle for a cheaper model.
· Figure out individual music preferences to ensure a tailored hi-fi system.
· Get a smaller system for a smaller room and a bigger system for a bigger room. Large systems can be overwhelming whilst small systems will need to work harder to fill a large room, eventually wearing out the system prematurely.
· Check the length of warranty for each component to ensure coverage in case of accidents and damage.
· Check the harmony between components by setting up a system in an electronics store before purchasing on eBay. Take any existing components to the store if possible and definitely take the intended music.
· Instead of a bulky separates system, buyers may prefer a more compact midi system which offers many of the benefits of a separates system but is from one manufacturer. A mini and micro system are lesser in real-sound quality, but are even more compact, have reasonably good sound quality, less power output and fewer features.
· Immediately after purchase, connect all the parts and listen to the system to check the sound quality.
How to Buy Hi-Fi Components on eBay
When buying hi-fi components on eBay, there are a few simple steps to follow:
· Use the search bar at the top of the screen to type in each component individually. If looking for a particular brand or model, type in the brand name as well.
· 'Shop by category' using the drop-down menu near the logo. Go to Electronics, then Audio, and finally Hi-Fi Systems and browse the listings.
· Search results can be narrowed down by Format, Brand, Media Types, Playable Disc Types, Playable File Formats, Condition, Price and Item Location.
· Alternatively, shop eBay's recommended deals at the top of the screen. Go to Electronics, then Audio and browse the deals. Deals may vary according to available listings.
Conclusion
With the immense range of hi-fi components available on eBay, it can be daunting when shopping for the ultimate hi-fi components system. However with knowing the basics of a hi-fi components system with the help of this guide, talking to specialists about how to get the best sound for particular music genres and testing the components in a brick-and-mortar store before purchase can help every audiophile achieve the best hi-fi system for their listening pleasure.